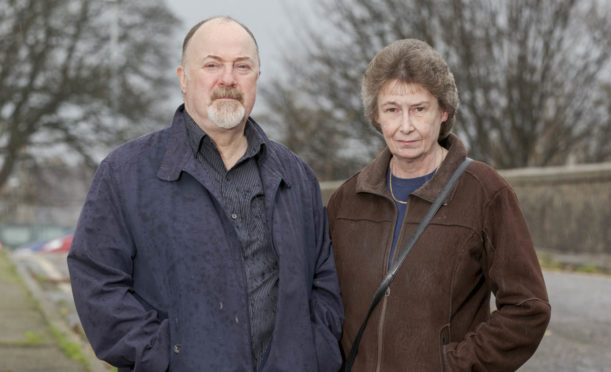 A couple have been driven around the bend after they booked in their car for routine repairs only to end up off the road for seven months.
In April, Jackie Lawson noticed a warning light flashing on the Vauxhall Astra's dashboard.
"As our local Vauxhall dealer, Peter Vardy, was closed due to lockdown we took the car to Halfords Autocentre," said Jackie, 58. "A new steering rack was required. We told them to go ahead and order the part from Vauxhall, knowing there would be some delay due to lockdown."
However, retired auxiliary nurse Jackie and partner Brian were then left without a vehicle for many weeks.
"At the end of June, Halfords indicated the part would be available in 5-10 days and asked for part or full payment," explained Jackie, 58. "We proceeded with the full payment of £1,082."
The days passed and Jackie, from Aberdeen, contacted Halfords, Peter Vardy and Vauxhall numerous times seeking an explanation for why the part was not available.
"It's an Astra we are talking about here, not some kind of rare vehicle," said Jackie. "We were eventually told the part was being manufactured in Germany and would be here as soon as possible."
When more weeks slipped by, the couple had to rent a car to visit Jackie's 89-year-old mother who resides 35 miles away.
"We have hired a vehicle seven times at up to £60 a day," said Jackie. "I never got to see her at all for three months during lockdown. A car is essential for me. I have had to walk to hospital appointments which is hardly ideal as it is quite a hike."
She even thought about sourcing the missing part from a scrap yard: "Unfortunately, two garages told us it was not recommended to do this and that we should get a new part which could be coded in and came with more of a guarantee."
Feeling like she was going in circles between Halfords, Vauxhall and the dealership, last month Jackie wrote to Raw Deal. We contacted Vauxhall and within a day the missing part was winging its way to Aberdeen to be fitted.
Vauxhall said: "Please let me extend our apologies to your reader, Jackie Lawson. The part in question is being delivered to Halfords today, and Jackie has been informed of this by our customer care team."
However, the couple's celebrations proved premature. Although the part arrived last month, another issue was found with the five-year-old vehicle, meaning further delays. "We have now been told it is the engine control unit that needs replaced," said Jackie.
"When I checked with Peter Vardy parts department on availability, I was told there are none in the UK or Germany and there are already two on back order. I also contacted Vauxhall customer care who more or less said the same thing."
Vauxhall said it was investigating again, urgently. Jackie said: "We just want our car back in one piece. The whole thing has been a complete fiasco."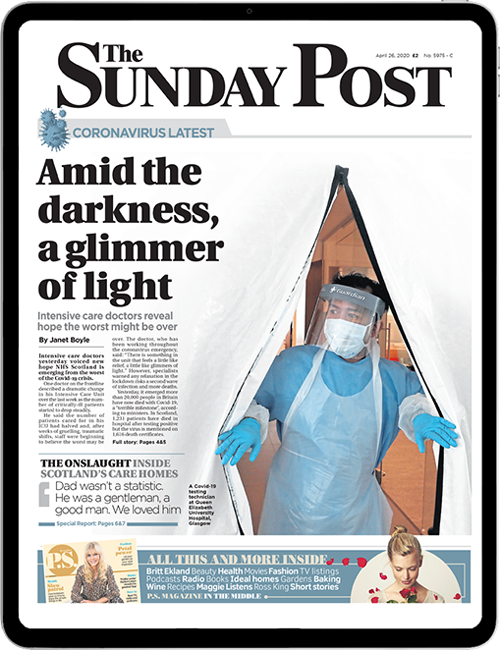 Enjoy the convenience of having The Sunday Post delivered as a digital ePaper straight to your smartphone, tablet or computer.
Subscribe for only £5.49 a month and enjoy all the benefits of the printed paper as a digital replica.
Subscribe