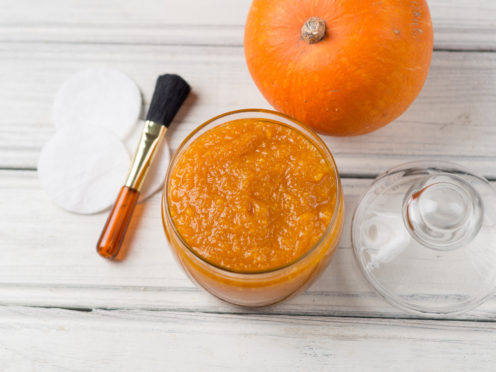 We usually reserve plump pumpkins for carving with ghoulish faces or spicing up our morning latte.
But adding the vitamin and nutrient-rich squash to our skincare routine could provide a beauty boost.
Here, Amanda von Hagen, skin expert at Glo Skin Beauty, shares the powerful skin and hair benefits of pumpkin.
---
Banish oily skin
Amanda said: "Pumpkin ­proteins can remove toxins and impurities that clog pores and leave our skin looking oily.
"To treat shiny skin, mix one tablespoon of pumpkin puree with one teaspoon of apple cider vinegar then apply the paste to damp skin, rinse, and follow with moisturiser.
Ditch dryness
Exfoliate with pumpkin to leave your face soft and supple, said Amanda.
"Add two teaspoons of cooked or canned pumpkin puree to half a teaspoon of honey and a quarter teaspoon of heavy whipping cream. Mix together and apply the paste evenly, avoiding your eyes. Leave for 10-15 minutes before rinsing and moisturising."
Spot on treatment
If you are prone to breakouts, choose products containing pumpkin extract, which has acne-fighting vitamin E.
Amanda explained: "This promotes healthy skin by reducing pore size and preventing pesky pimples. For a natural spot-fighting toner, rub the inner flesh of fresh pumpkin on your face twice daily after cleansing."
Lip service
Amanda said: "Pumpkin is one of the best natural lip balms. To make a plumping lip balm, place six teaspoons of coconut oil and three tablespoons of grated beeswax in a bain-marie. Once melted, stir in a ­teaspoon of pumpkin puree, two ­teaspoons of pumpkin spice and one teaspoon of vanilla extract. Stir well and cool."
Nails of steel
The nutrients in pumpkin can even help to strengthen soft and brittle nails, making the seeds a great snack.
"Rich in vitamin E, protein, zinc and fibre, pumpkin is also alkaline forming, which helps to fight inflammation in the body," explained Amanda.
"Eating pumpkin seeds will keep nails looking and feeling stronger."
Luscious locks
Amanda said: "Minerals and flavonoids make pumpkins one of the best natural hair conditioners. Take two cups of chopped pumpkin, one teaspoon of coconut oil, one tablespoon of honey and one tablespoon of yoghurt. Puree in blender then add coconut oil or honey to make smooth.
"Apply the paste to clean, damp hair, leave for 15 minutes, then rinse with water."
Visit gloskinbeautyuk.com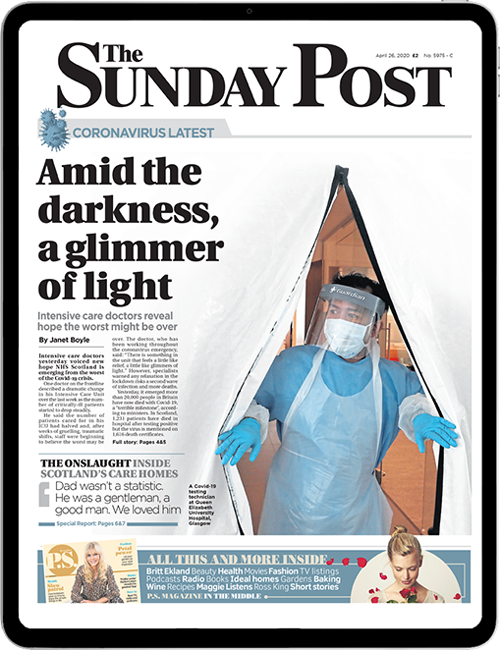 Enjoy the convenience of having The Sunday Post delivered as a digital ePaper straight to your smartphone, tablet or computer.
Subscribe for only £5.49 a month and enjoy all the benefits of the printed paper as a digital replica.
Subscribe