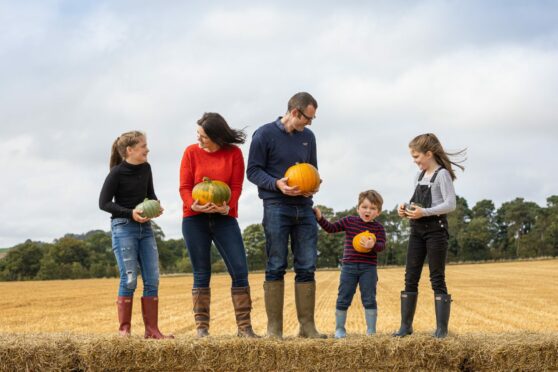 Crown Prince, Knuckle Head, Orange Smoothie and Polar Bear may sound like Farrow and Ball paint colours, but each is a variety of pumpkin and squash lovingly planted at Lucy Calder's family farm – entirely by hand.
In April, Calder and her husband, Russell, and their children Maisie, Charlie and Louisa, started with some 20,000 seeds and now, after a lot of love, care and attention – not to mention good weather – there's a bumper crop ripe for the picking.
"I'm sitting here in my office which looks out over our picking patch and it's just a sea of bright orange, which is lovely to see," explained Calder just ahead of the first harvest.
"Of the 20,000 seeds we planted, we had a really good germination rate. Just shy of 20,000 made it to the ground. The weather has been great – enough rain when we needed it, then warmth and sunshine when we needed it – so it's been a perfect growing year."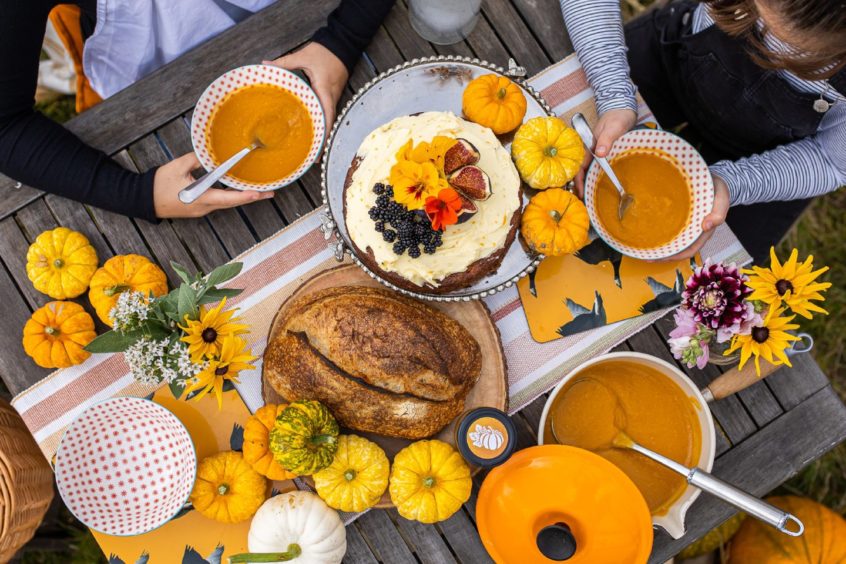 The Calders took over the running of Kilduff Farm in 2010, having inherited the land from Russell's grandfather, and the first pumpkin patch arrived in 2017.
Passionate about rural life, the dynamic husband-and-wife duo were keen to ensure their children grew up with a dedication to farming, and decided pumpkins were the right way to ignite that first spark.
Calder explained: "With an arable farm, there's a lot of big machinery and big crops so there isn't a huge amount that children can get involved in. So we reintroduced pumpkins to give them something to do, really.
"Pumpkins are notoriously difficult to grow but we've learned how best to do it, and our process starts with planting all the seeds by hand. They start in a wee pot, which we then put into a poly tunnel for a few weeks, where we can manage the heat and water to establish them really well. Then, at the end of May to the beginning of June, we plant them in the patches."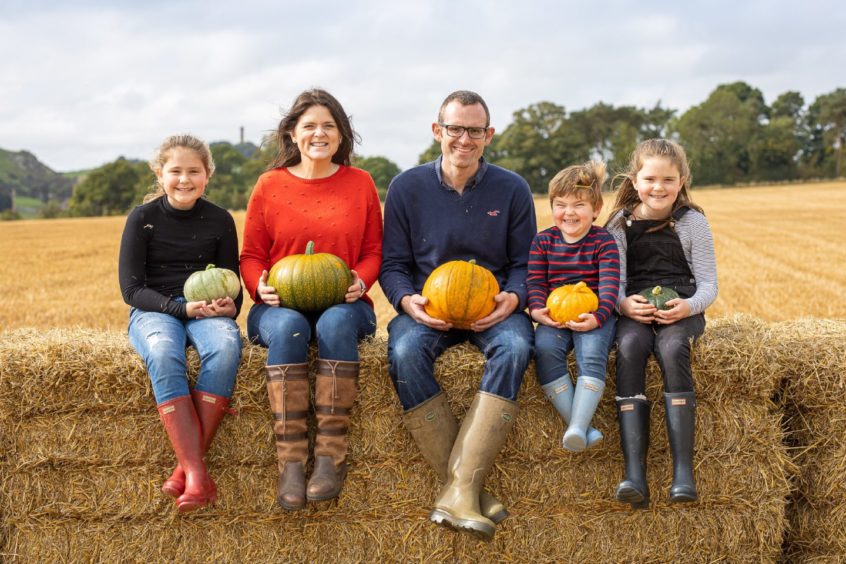 The farm's annual pumpkin festival sees families from across Scotland visit East Lothian to hand-pick their own bulging orange squash, with the first visitors arriving at The Patch, as it's known, just yesterday.
Calder is keen to encourage Scots to see pumpkins as more than just a Halloween novelty.
"Lots of people think you just pick up a pumpkin in the supermarket for Halloween, carve it and then put everything else in the bin," she said. "From a farming point of view, we're about producing food. That's why we decided to specialise in a variety of culinary pumpkins and winter squash.
"By all means, yes, we want people to come and pick a pumpkin for Halloween but we also want them to actually use it and taste it and try recipes.
"Pumpkins can be so different. You've got your big orange globes that you carve for Halloween, but then also tiny wee ones. Some varieties are very wet so they're great for baking, some are drier and therefore good for roasting. So, I spend a lot of time trialling the new varieties that we grow."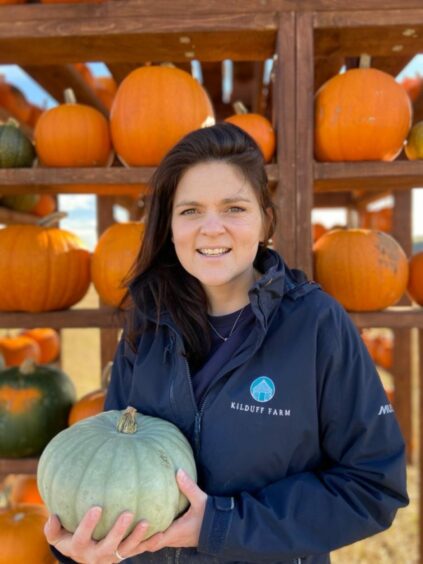 From soups and salads to cakes and stews, Calder has developed a range of recipes and she knows exactly what variety of squash has the kids running to the dinner table: "If I had to pick a favourite, it would be the silvery blue Crown Prince. When you cut into it the flesh is a bright turmeric orange, and it's a really good all-rounder for cooking. Plus, it's a great alternative to bringing in butternut squash from abroad.
"I carved a pumpkin a few weeks ago and then used the bits we took out for soup, which was really tasty. You really can do both."
---
---
Recipe: Autumn Celebration Cake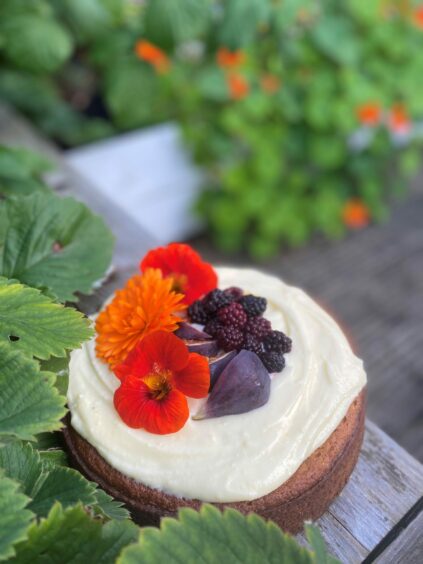 You'll need:
For the cake
1 x 20cm cake tin
250g grated pumpkin
200g unsalted butter plus extra for greasing
220g light brown sugar
200g self raising flour
2 eggs
Zest of 1 orange
2tsp ground ginger
For the icing
150g unsalted butter
300g icing sugar
1tbsp of cream cheese
To decorate
brambles, figs, calendula, nasturtium flowers (optional)
Method
Preheat oven to 170C and grease your cake tin.
Beat sugar, butter and eggs until light and fluffy.
Fold in orange zest, grated pumpkin and ground ginger.
Gently fold in self raising flour to create the cake batter, then transfer into cake tin.
Cover with foil and bake for 60 mins, before removing the foil and baking for a further 20 mins. Test the mixture is cooked by sticking a skewer into the cake and if ready it should come out clean. If not bake for a further 10 mins.
Leave to cool completely before icing. Resist the temptation!
To make the icing, beat the butter in a kitchen mixer or using an electric hand whisk until lovely and light, and then add in the icing sugar and whisk both ingredients together
To take the edge of the sweetness of the icing add in one tbsp of full fat cream cheese.
Ice and decorate with calendula and nasturtium flowers as well as a handful of brambles and fig slices.
To book tickets to visit Kilduff Farm, visit www.kilduff.co.uk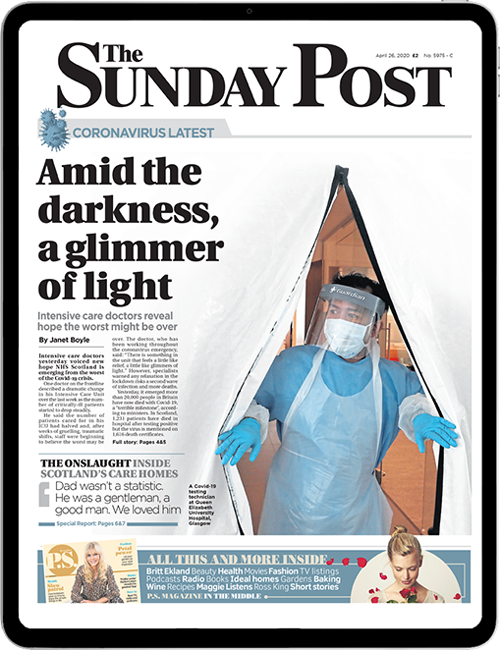 Enjoy the convenience of having The Sunday Post delivered as a digital ePaper straight to your smartphone, tablet or computer.
Subscribe for only £5.49 a month and enjoy all the benefits of the printed paper as a digital replica.
Subscribe