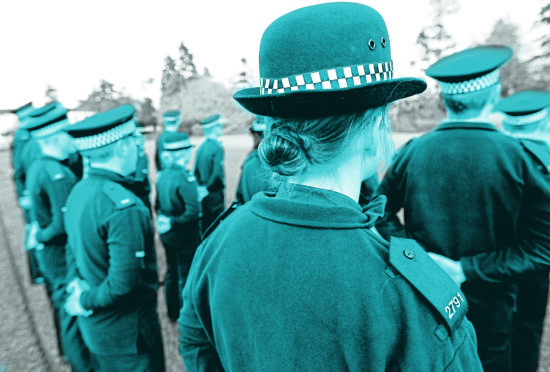 Police Scotland has been accused of breaching official guidelines by failing to immediately tell prosecutors an officer had been accused of rape.
The Crown Office insists on being told of every allegation of assault by an officer within 24 hours under procedures intended to ensure claims against police are properly investigated.
However, the Crown Office and Prosecutor Fiscal Service (COPFS) has no record of an allegation against the Police Scotland detective accused of raping a fellow officer in her sleep while they were in a relationship.
He was also accused of tracking her movements and intimidating her in a pattern of coercive control. He was arrested but never charged – or reported to the Crown – after police decided there was no evidence a crime had been committed.
We revealed last week how his alleged victim claims to have been failed by her force, branding the investigation incomplete and incompetent.
She made 10 complaints about the conduct of the inquiry which were all rejected by Police Scotland. The Police Investigations and Review Commissioner (PIRC) later upheld five of them – including that officers had not noted all the information she gave them including previous incidents of controlling behaviour by her alleged attacker and that officers did not understand the nature of coercive control – and asked Police Scotland to review them. However, her complaints were then rejected again.
Police officer: 'I accused a detective of rape… then I was thrown to the wolves'
A letter from Police Scotland to the victim defending its inquiry, states the senior investigating officer decided, after reviewing statements and evidence, that "there was sufficient evidence to record and investigate" the alleged rape and two sexual assaults but does not explain why there was then not enough evidence of a crime to send a report to the Crown Office. Prosecutors confirm no record of the allegations.
The alleged victim has told friends: "Whatever they thought of me and whatever they thought of the evidence, this should have been a decision for prosecutors not the police."
The accused officer, who is based in Tayside, is understood to have been suspended and facing disciplinary procedures after his alleged victim made a statement in October 2020.
While the officer, a sex crimes specialist, was never reported to the Crown, his alleged victim has been reported to prosecutors, who are considering stalking charges over two social media posts. She was also reported to social workers by officers after an interview when they claimed to have concerns about the welfare of her child because her hair and clothes were dirty. A rape crisis counsellor, also at the interview, said she saw nothing of concern.
The case has prompted concern among politicians and campaigners. Scottish Liberal Democrat deputy leader Wendy Chamberlain, a former police officer, said: "People will read these reports and, understandably, feel that if a female officer faced such obstacles, what hope is there for other complainers?
"Putting the allegations to one side, the Scottish Police Authority and the Police Investigations and Review Commissioner should now look at how this investigation was conducted and why the Crown Office was not told about it. We need a transparent and robust system which supports complainers at every level."
Joanna Cherry KC, MP and former Crown Office sex crimes specialist, said: "The agreement to advise the Crown Office within a working day if there are serious allegations against a serving officer is there for a very good reason. Given the recent revelations about serial rapist David Carrick, it will be of grave concern if Police Scotland failed to advise COPFS in this case.
"The force must be absolutely transparent and follow all the agreed procedures."
Abuse victim: Police complaints reform is a first step but so many more are needed
Harriet Wistrich, director of the Centre for Women's Justice, said the case was "very disturbing."
The campaigning lawyer said: "This case is deeply resonant with many of the accounts we have heard from women.
"As in the Metropolitan Police and elsewhere, the failure to tackle these allegations properly and the potential collusion of colleagues provide the environment for offenders to emerge."
In 2018, the then PIRC Kate Frame raised concern in the Scottish Parliament that Police Scotland was failing to report allegations to the Crown Office. Russell Findlay, Scottish Conservative Shadow Social Justice Minister, said: "It is concerning this important protocol appears to have been ignored and it seems reasonable for the alleged victim to expect an investigation by an outside force."
The focus on police conduct was in sharp focus after the murder of Sarah Everard by serving Met officer Wayne Couzens before, two weeks ago, another Met officer, David Carrick, was convicted of 48 rapes after his force ignored eight warnings about his abusive behaviour.
Police Scotland promised to tighten vetting of officers since the scandals in London while Chief Constable Iain Livingstone has repeatedly condemned misogyny and claimed his force could be an example to others. He said: "As we continue our own development, our offer is to share the insight and value that Scotland's hard-earned lessons can provide to improve policing for communities across the UK."
However, the Scottish force has endured a series of scandals, including the £1 million case of firearms officer Rhona Malone, who was bullied out of her job by what was described at an industrial tribunal as a "boys' club," and widespread sexism and misogyny at a station in Moray where a whistleblower was forced to quit.
Yesterday, the Crown Office said: "The complainer has been in contact and we are reviewing the information received."
Asked if the Crown had been advised of the allegations in line with guidelines, Police Scotland said: "As with any investigation there may be sufficient information provided to conduct an investigation but this may result in an insufficiency of evidence to identify criminality and therefore would not result in a report to the Crown Office and Procurator Fiscal Service."
Raped officer was 'fearful of not being believed'
A Metropolitan Police officer has revealed she was raped by serial sex offender PC David Carrick two decades ago – but did not report the crime because she feared she would not be believed.
The woman said she had been horrified to learn that Carrick, a firearms officer, went on to attack other women, making him one of Britain's worst sex offenders.
She told The Times that the Met's culture at the time had stopped her coming forward, adding: "It's not because I didn't want to, I didn't think I would be believed."
Carrick has admitted more than 80 sex offences, including 48 rapes against 12 women.
It was not previously known that one of his victims was a police officer.
He attacked her at his home in 2004 after they worked together for a short while. She reported the attack in October 2021, when his name was publicised after he was charged with another rape.
She said: "Carrick raped me a long time ago and I put all those feelings to bed. I didn't see myself as a victim because I was a police officer. At that time the Met was very male-dominated. Women weren't encouraged to speak up about officers' misconduct."
Carrick was vetted in 2001 and in 2017 and passed both.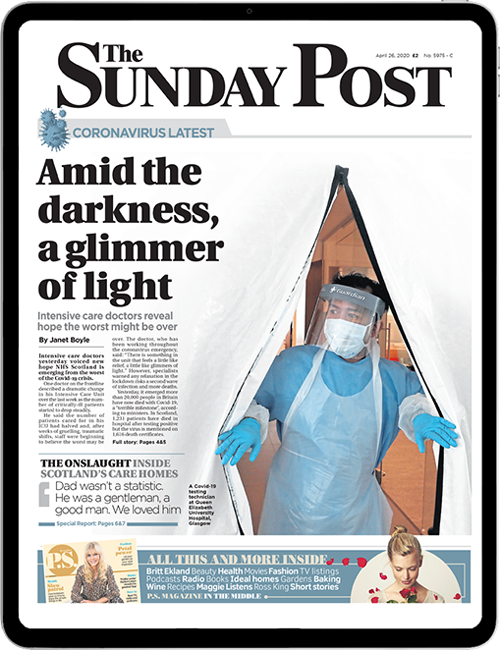 Enjoy the convenience of having The Sunday Post delivered as a digital ePaper straight to your smartphone, tablet or computer.
Subscribe for only £5.49 a month and enjoy all the benefits of the printed paper as a digital replica.
Subscribe