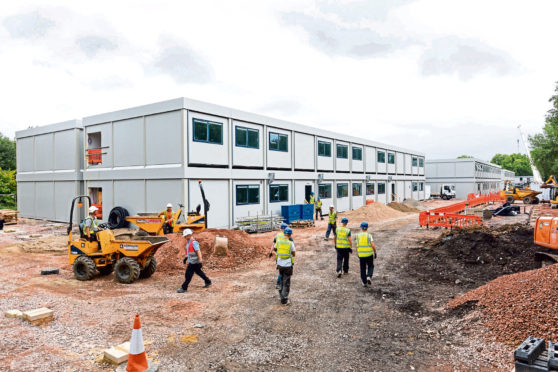 A third of Scotland's private schools intend to reopen fully in August with many more moving to full attendance soon after, we can reveal.
Their planned reopening piles pressure on the Scottish Government and the country's local authorities to do more to ensure state pupils get back to class.
First Minister Nicola Sturgeon was forced to intervene last week to insist so-called blended lessons, splitting face-to-face teaching with online schooling at home, was only a contingency plan. She told MSPs that every child would spend at least 50% of the time in class after it emerged some councils were planning to allow pupils to spend only one day a week in school.
The plans for blended learning were heavily criticised by parents, politicians and education experts, who warned it lacked urgency and ambition and would do most damage to the education of pupils in Scotland's poorest communities. They called on councils to find new ways of teaching face to face and urged ministers to deliver the financial support needed to ensure as many state pupils are taught in class as possible.
Fee-paying schools, meanwhile, introduced comprehensive online learning systems soon after lockdown was imposed and many are now ready to reopen their gates in August.
The Scottish Council of Independent Schools, which represents 70 private schools, said many headteachers began planning for the reopening of classrooms shortly after they were closed in March. Some schools have rented office space, some have introduced one-way systems and separate entrances for different year groups and many schools have come up with imaginative ways to improve hygiene. Boarding schools will also reopen by putting pupils into "bubbles".
John Edward, director of the Scottish Council of Independent Schools, said: "All schools are working under the assumption that they want as many pupils as possible in school on day one. Some schools fully intend to be back 100%, with all pupils in school on the first day of opening. About a third are definite they are opening to everybody on the first day.
"In the rest, senior pupils not in school will participate in live classes. So, half will be in school and the other half will be at home watching and participating live. I expect to most pupils it will feel full-on, whether or not they are in school."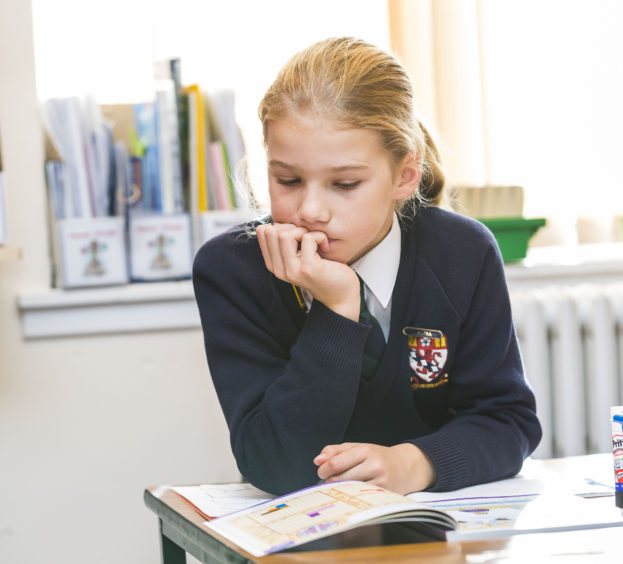 Dr Michael Alderson, head of Glenalmond College, Perth, said: "We have every intention of delivering our education to our pupils in person, here at school when we return after the summer holidays early in September."
Lomond School in Helensburgh is opening to all pupils on August 11. Each year group will be given a designated zone where they will enter and exit the building and access toilets and handwashing areas. The school will minimise movement around the building with a base classroom and area for each group of pupils, with teachers moving between classes. Pupils and staff will be asked to wear casual clothing that must be washed daily. The school will also implement an increased cleaning and sanitisation schedule throughout the day.
Johanna Urquhart, principal of Lomond School, said: "We've been trying to stay ahead of the game. We've been following what's going on with international schools coming out of lockdown. Because we did a lot of that work, we were able to move very quickly. We had already measured rooms for social distancing, we had looked at keeping children in zones.
"By June 1, three days after the Scottish Government guidance came out, we were able to inform parents, who were understandably anxious, that we had a plan in place. I can't speak for other schools, they have their own challenges, but I have a really dedicated staff team who really wanted to get back to teaching."
Aberdeenshire school Lathallan will welcome all 200 pupils back to classrooms on August 20. Headmaster Richard Tooley began planning for the return in early May. The school has sourced a supply of hand sanitiser from a local distillery, bought fogging equipment to quickly disinfect classrooms and is setting out socially distanced zones to keep pupils apart.
Mr Toley said: "We had a look at what was happening abroad, particularly in Denmark which was one of the first to have children back. So, when the government guidance came out on May 28, we had done a lot of planning and we were in a position to put it into our own context."
St Margaret's School for Girls in Aberdeen has rented a nearby building to ensure all of its pupils can be in classrooms in August.
The school's lease at 3-5 Albyn Place offers six very large teaching spaces, additional bathrooms and handwashing facilities, and an additional staff room.
Acting head teacher at Albyn School in Aberdeen, David Starbuck, said it will open five days a week to all pupils in August.
A large team of cleaners will deep clean the school every night and space will also be utilised at Queen's Cross Church. Mr Starbuck added: "For pupils who need to remain learning from home, lessons will be live streamed. For the most past, we will operate our normal timetable."
The majority of pupils at Fettes College in Edinburgh will return to classrooms on September 2, and many of them will live in accommodation on school grounds.
Helen Harrison, head of Fettes, said: "It is our intention that all pupils, boarding and day, will be learning on-site observing the restrictions that are in place. As part of our contingency planning, we have created a six day-a-week recovery curriculum that incorporates a mix of face-to-face teaching and online learning."
Critics of the Scottish Government's plans for blended learning say there has been a lack of urgency and innovation.
Schools say that it will be impossible to get more pupils back to class until the two-metre social distance restriction is reduced while unions says they will not encourage teachers to return to work until they have assurances over safety.
However, critics say Education Secretary John Swinney was too quick to accept the limitations of a blended model, which he claims was being planned even before lockdown, and should have shown more ambition to get more pupils back to class. Mr Swinney was also criticised for suggesting next year's exams might be scrapped even before the new term begins.
Schools have also been criticised for failing to ensure pupils took part in online learning during lockdown.
Jamie Greene, Scottish Conservative shadow education secretary, said: "If the government wanted to open Scottish schools in August, then they could. It will take resources and some radical thinking, but it is entirely possible to reopen schools safely if there is a plan and a will to do it."
Scottish Government said: "The Scottish Government, councils and teachers are working to deliver the best educational opportunities for our children. We are prioritising the education and health of our school pupils. We know that for parents, there are no more important issues than the education and the health and safety of your children, and these are really anxious issues for parents to be dealing with.
"When schools reopen on August 11, we expect councils to have made arrangements that maximise the time that pupils spend having face-to-face learning safely. We don't want blended learning to be in place a moment longer than is necessary, so we will be working with councils to return schools to normality as soon as it is safe to do so."
---
What can be done
By Mark Aitken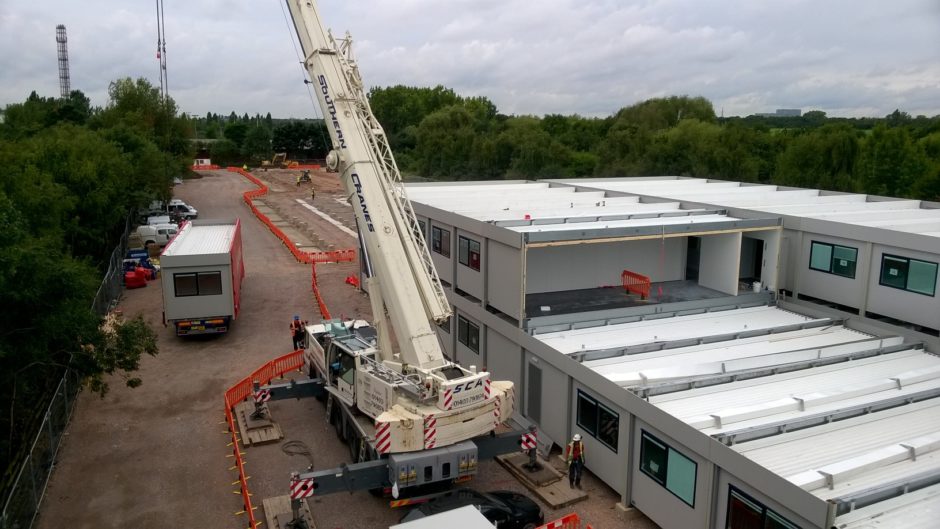 A prefab school for almost 1000 pupils built in just nine weeks after the Grenfell fire should help inspire radical action to protect Scots pupils and secure their schooling, according to industry insiders.
A temporary school was created out of portable, prefabricated buildings for pupils at Kensington Aldridge Academy, next to Grenfell Tower in west London.
Described by the headteacher as the "fastest school ever built", it opened only three months after the fire in June 2017.
The school, which included a dining hall, science labs and dance studio, was built on a former MoD parade ground using more than 200 workers. It was designed and built by Portakabin.
The company's general manager Nick Griffin, said: "We constructed and fitted out the building in our factory in York, while the groundwork and services were being put in at the site.
"It was exceptional because of the purpose and the reason behind it. But these are also exceptional times and if we were called upon to do that again tomorrow, we could."
Despite the trauma of the Grenfell Tower fire, and the move to temporary classrooms, the school was rated "outstanding" by Ofsted, exam results went up and it was named secondary school of the year at the 2018 Tes Schools Awards.
Portakabin said it is working with Scottish councils "on a number of classroom buildings" but Mr Griffin added: "I think the time to engage is now. There are 32,000 schools in the UK and if all of them require additional classrooms then there's a lot to do in a very short space of time.
"I don't imagine the solution is doubling the size of every school, but we are ready to be part of the solution with classrooms ready to go and a significant capacity in our factory to gear up production."
---
"Children from our poorer postcodes will suffer most. That is a dreadful loss of potential"
Angela Glassford spent 29 years as a teacher and fears the impact of the Covid pandemic will do most harm to the education of pupils in the country's poorest postcodes.
Before retiring two years ago she was head teacher of Glencoats Primary, in Ferguslie Park, Paisley, where she led Families First Ferguslie, aimed at improving the life chances of children in what was then Scotland's most deprived community.
The chasm between the educational opportunities and life chances of children from different backgrounds was already too wide before lockdown and seems certain to get wider afterwards. The impact of the pandemic is likely to halt and reverse any progress made in closing the attainment gap.
Children facing additional challenges because of poverty need additional support and, most importantly, committed teachers who care about them and understand the need to support them in a holistic way. That extra support is vital to ensure they gain the best possible education and the best possible chance in life. That is difficult enough, face to face, in a classroom every day. Remotely, at a distance, it will be virtually impossible.
Children in more affluent areas are more likely to have parents with the resources to engage more fully with their education, to provide more learning support, from laptops to tutors. For these children, with access to layers of advantage not available to every child, blended learning may work.
But many, if not most, children living in poverty do not have that access and the safety net provided by their schools could not be more important. That is not a criticism of their parents but a simple acknowledgement of the debilitating impact that poverty can have on families.
These children often require a stronger relationship with their teachers. There is only so much that remote learning can replicate and nothing can compensate for really motivated teachers, properly engaging with them, every day, to identify their skills and make the most of their potential.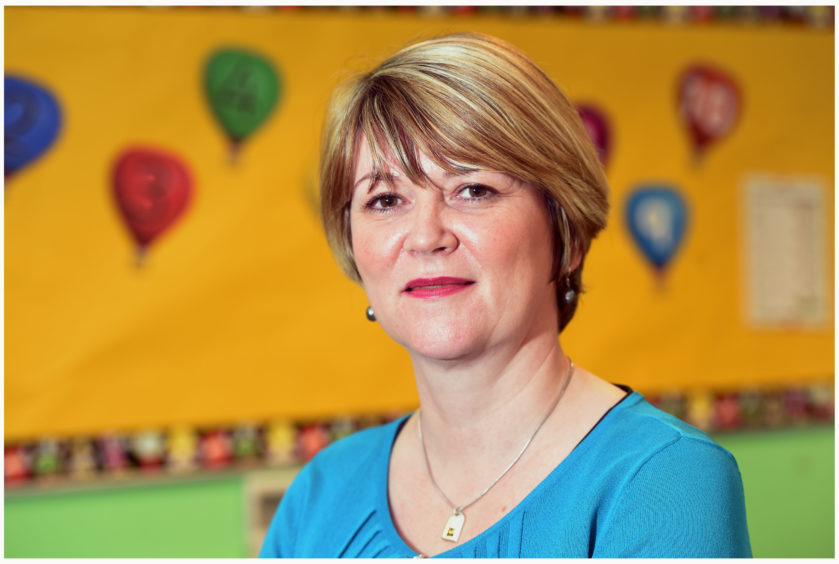 When I worked in Ferguslie, we made a significant investment in family support services. We worked respectfully alongside families, supporting them in engaging with health, engaging with the voluntary sector, and making the school a locus of support for the community.
Ultimately, any pupils living in poverty who cannot go back to school full-time will lose vital face-to-face contact with teachers who care about them and want them to do well. That will be a terrible loss for them and a terrible waste of potential for Scotland.
The decisions about reduced school attendance may be necessary for public health reasons but are, like so many other aspects of this pandemic, having a disproportionate impact on communities affected by poverty.
It's clearer than ever that as a society, we need to prioritise closing the poverty gap between our communities, not just the attainment gap.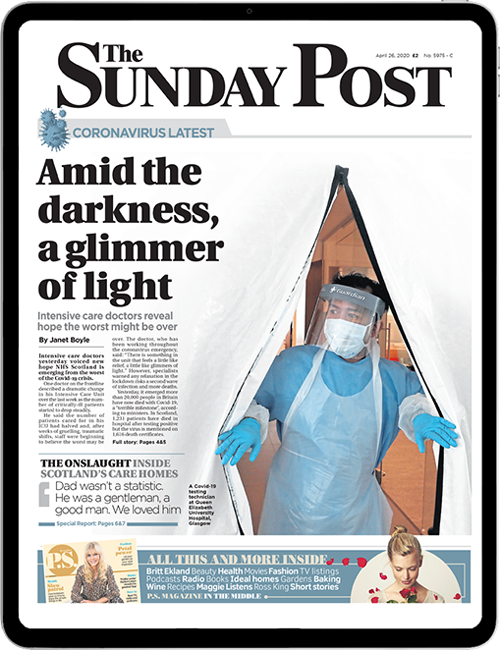 Enjoy the convenience of having The Sunday Post delivered as a digital ePaper straight to your smartphone, tablet or computer.
Subscribe for only £5.49 a month and enjoy all the benefits of the printed paper as a digital replica.
Subscribe