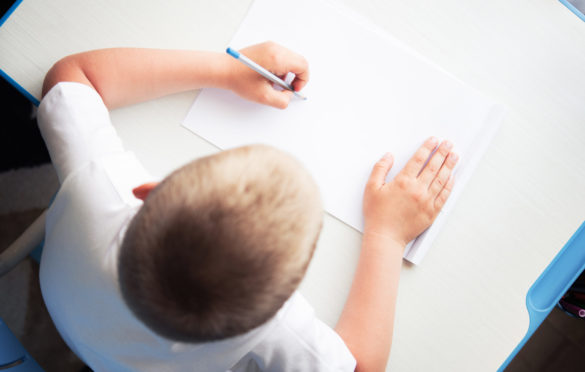 Politicians and education experts yesterday led calls for councils to act with creativity and urgency to find ways of delivering as much face-to-face teaching as possible from August.
Former first minister Jack McConnell had voiced concern at the "blended schooling" strategy outlined by Scottish Education Secretary John Swinney last week, which some councils used to justify offering just one day of in-school lessons a week.
However, yesterday, the Labour peer said that, despite intervention by Nicola Sturgeon, there was still too little leadership, energy, creative thinking and financial support to ensure children were not failed.
Stephen McCabe, education spokesman for Cosla, representing Scotland's local authorities, told Holyrood's education committee on Friday councils could "potentially" increase the amount of time pupils are at school "if additional resources are made available" but said it would be "impossible" to return to full capacity under current social distancing rules.
Lord McConnell, a former education minister, condemned the apparent stand-off between councils and ministers. He said: "This is a terrible abdication of responsibility by everyone.
"Councils should be ­identifying the resources needed to go to full-time education in August – the buildings, the staff and the equipment. They should then be passing that information to the Scottish Government, who should then provide the resources.
"It is a ridiculous stand-off and the people who are going to pay here are the children."
Councils have revealed plans to use church halls and indoor bowling clubs to provide extra space for pupils. Some are also planning to install temporary classrooms outside schools but none is planning to offer a full week's teaching in school.
Research shows councils in Scotland in 2016 to 2017 had more than 1,100 vacant commercial properties, including schools libraries and more than 80 schools and nurseries.
Lindsay Paterson, professor of education policy at Edinburgh University, said: "Even if some of the property is quite small, it could still be used for small groups of pupils, for example half a primary class in the half-week they are not in school.
"What is needed is local imagination and local leadership, able to call upon financial support from the Scottish or UK governments when needed."
SNP MSP Alex Neil said: "Councils giving anything less than 50% of school time to pupils is not acceptable. The aim should be to get everyone up to 100% as a matter of urgency while maintaining the social distancing rules."
A Cosla spokesman said extra facilities would be used where possible, but added they must be "used safely and be suitable for learning".
The Scottish Government said: "We expect councils to use innovative and creative ways to maximise the amount of time pupils spend in the classroom when schools reopen in August – and we will be scrutinising closely the local plans councils are devising. We will, of course, work with councils to address any resourcing issues."
---
The parents
Fin is worried about online learning. He hasn't seen or heard a teacher since March
The mum of a teenager told he might attend school only one day a week has urged urgent action to protect children's education.
Sarah Chisnall, who lives in Edinburgh with son Fin, 13, says councils must be more innovative and creative in providing face-to-face lessons.
She has joined other parents to form campaign group 50:50, which is calling for at least half of pupils' time to be in the classroom and a national standard for online learning.
Nicola Sturgeon intervened last week to insist pupils would spend at least half their time in school but is unclear how many councils will meet that target, with many intending to close schools one day midweek for cleaning.
Ms Chisnall, a public affairs consultant, said: "Fin is missing school and his friends. He finds the online learning boring and repetitive and quite lonely.
"He is looking forward to going back to school and is not happy about being there only one day a week. He is worried about online learning. He hasn't seen or heard a teacher on video or audio since March 19 and finds the idea of that continuing really difficult."
The 50:50 group is calling on councils to be "more creative" about where pupils are taught. "It could be community halls, churches," said Ms Chisnall. "We also think councils should look at conference centres.
"Take Edinburgh, which has a huge management centre lying empty at the RBS headquarters.
"We want to press upon our councillors and MSPs to make sure officials look at every building that could be used. We know that is not easy, but we at least want to know that has been considered.
"One of the main issues people are raising is if we have enough teachers. We want to make sure every council has reached out to retired teachers and all supply teachers."
---
The teachers
We want to teach but are being told we can't
By Russell Blackstock
Trainee teachers say they are desperate to help deliver lessons but are being told there are no jobs for them.
The Scottish Government has called on councils to use newly qualified but currently unemployed teachers, along with retired and supply teachers, to boost staff numbers during the Covid-19 crisis.
But newly qualified teachers (NQTs) are frustrated that councils are telling them there are no jobs available.
Conor Higgins, 23, a newly qualified modern studies teacher from Wishaw, North Lanarkshire, will soon complete his training at Broxburn High, West Lothian – but has no job to go to. "Newly qualified teachers already have experience of working with the blended model of education," he said. "Surely we are an important resource that could be quickly utilised, as well as trying to bring back retired teachers."
Erin McCauley, 22, has just completed her year-long probationary period at Dunblane High School near Stirling but was told there was no job. She said: "It is all very well bringing back retired teachers but hundreds of new teachers want to help but can't get a job."
Erin is one of 30 NQTs who wrote to Scottish Education Secretary John Swinney last week, urging him to use them to help pupils get back into full-time schooling.
Teachers union EIS on Friday called for the recruitment of more teaching staff to help during the crisis.
EIS General Secretary Larry Flanagan said he was aware some NQTs faced difficulties securing employment. He said: "The lack of employment for NTQs is a scandal at this time – this is something that local authorities and Scottish Government must sort out. This is about supporting the educational recovery of Scotland's children."
The Scottish Government said: "We are clear that not only do we need every teacher available to be teaching next year, we want to recruit more people, including those who recently left the profession, back into teaching. That's why we are working with local authorities to establish what additional staff is needed. Once we know that, we will take steps to meet that demand."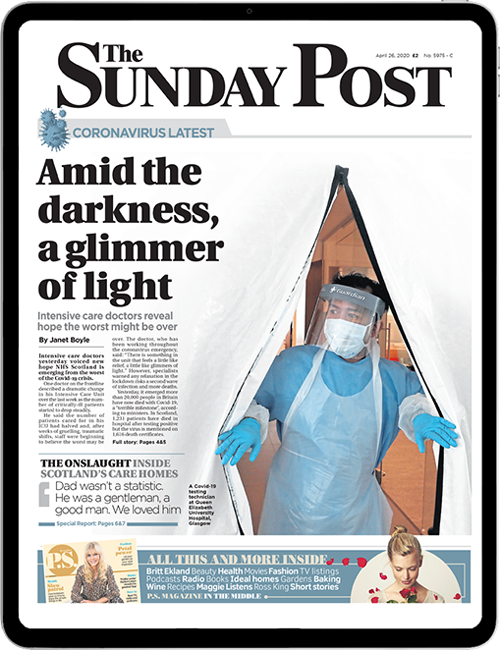 Enjoy the convenience of having The Sunday Post delivered as a digital ePaper straight to your smartphone, tablet or computer.
Subscribe for only £5.49 a month and enjoy all the benefits of the printed paper as a digital replica.
Subscribe