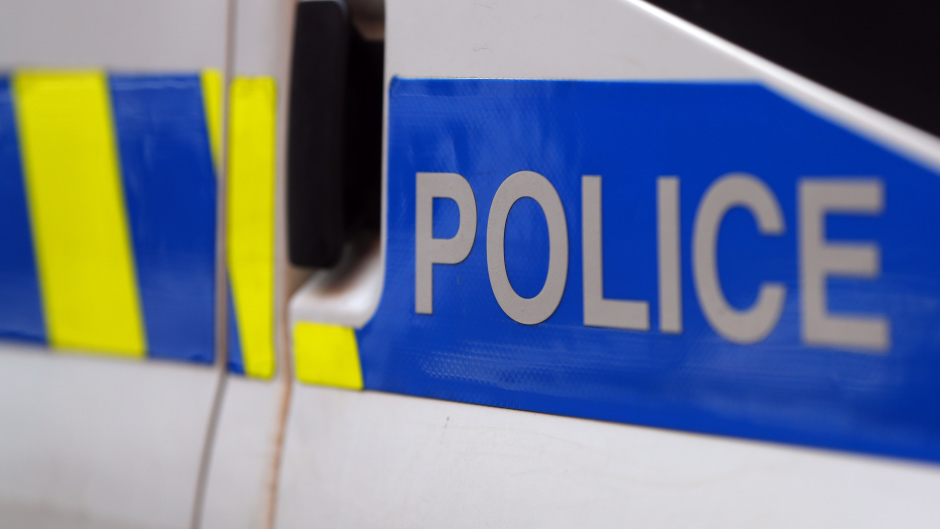 A policeman has been charged with sexually assaulting another officer after an investigation into claims of a toxic "boys' club" culture at a police station.
The officer, 52 and now retired, was based at Forres police office, in Moray, which was the focus of a series of bullying and misogyny allegations three years ago.
We can reveal, with the exception of the allegation of the sexual assault charge, investigations into those claims have now been closed with no other officers facing charges. It is understood one other officer could face a disciplinary investigation in relation to another allegation.
A number of female officers accused male colleagues in 2019 after a woman officer complained she was abandoned in a remote wood at midnight by colleagues as punishment for her making an allegation of domestic abuse against her ex, another officer.
She had been told she was visiting a possible crime scene, but when she got out of the car, colleagues drove off leaving her stranded, before returning later.
Her complaint led to other women at the station making complaints, including that a pregnant officer had been deliberately locked in an office, and had to climb down a second-floor fire escape to visit the toilet.
It is understood a total of six officers complained, resulting in a 15-month investigation and a probe by the Police Investigations and Review Commissioner (PIRC), with four reports, involving seven officers of various ranks, being sent to the Crown Office.
The female officer who says she was left in a forest has received a letter from the Crown Office's Criminal Allegations Against Police Division, saying the allegations have been fully considered.
It said: "The view was reached that the conduct either did not meet the standard of criminal behaviour or that whilst it did meet the standard of criminal behaviour, there was insufficient evidence."
The officer, who had just returned to work after a period of sick leave, was said to have been left "shattered and disillusioned" and unsure if she had a future in the police.
A relative said: "She feels the system has thrown her to the wolves, again and again.
"These complaints all involve male officers there to uphold the law, investigate domestic abuse and crimes of violence against women while at the same time demanding public respect.
"But these are also men who think it's acceptable to dump a young woman alone in a forest."
---
---
The limited outcome of the official response was questioned by former police officer Rhona Malone, who claims she was forced out of a firearms squad after complaining about sexism. She said: "The public will be shocked by this case but sadly serving female officers will not be at all surprised."
Scottish Conservative Shadow Justice Secretary Liam Kerr said: "It is always concerning to hear serious allegations of this nature. Police Scotland have undertaken to make improvements but as we have seen with recent tragic events in London, policing in Scotland cannot be complacent.
"The multiple allegations involving certain male officers in Moray are disturbing and it is proper that due process be allowed. None of us wants a police service which alienates female officers or is not trusted by women."
Last March the case was included in a "super-complaint" compiled by the Centre for Women's Justice (CWJ) which examined 46 cases from around the UK and found evidence of a locker-room culture which it believes allows male officers to misbehave with impunity.
CWJ solicitor Nogah Ofer said: "We are concerned about a locker-room culture that trivialises violence against women, where loyalty towards fellow officers and their concern about the impact on their careers may be getting in the way of justice for women who report abuse."
At the end of last year, a damning independent review by former Lord Advocate Elish Angiolini demanded no less than 81 changes in the way police handle complaints, misconduct, discrimination and bad behaviour. She was critical of the way police culture affected employees, particularly women and BAME officers. Police Scotland Chief Constable Iain Livingstone pledged he would look closely at the recommendations.
Chief Superintendent Andy McDowall, the national force's head of professional standards, said: "The Police Investigations and Review Commissioner carried out an independent, Crown-directed investigation and reported to the Crown Office and Procurator Fiscal.
"A 52-year-old man, who is no longer a serving officer, has been reported to the Procurator Fiscal in connection with an alleged sexual offence. The vast majority of our officers conduct themselves in line with our values of fairness, integrity and respect. Where inappropriate conduct is brought to our attention it will be considered by Professional Standards."
The officer charged with sexual assault will appear at Elgin Sheriff Court next month.
The PIRC said: "We were instructed by the Crown Office and Procurator Fiscal Service (COPFS) to investigate allegations of potential criminality against officers of Police Scotland.
"Our investigation into this matter is concluded and our findings were submitted to the COPFS in April 2020 for their consideration."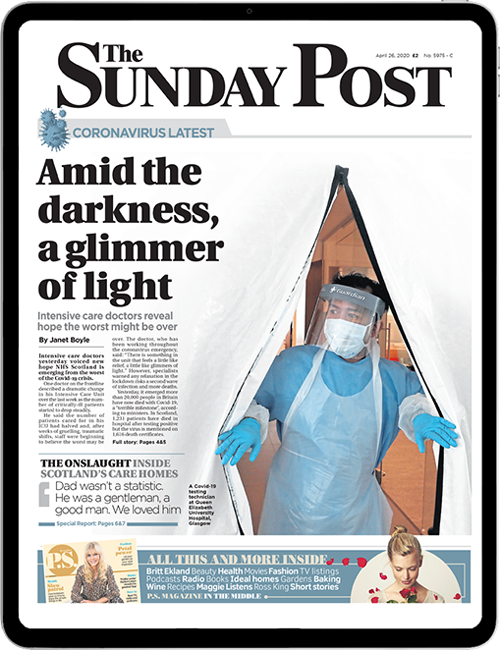 Enjoy the convenience of having The Sunday Post delivered as a digital ePaper straight to your smartphone, tablet or computer.
Subscribe for only £5.49 a month and enjoy all the benefits of the printed paper as a digital replica.
Subscribe