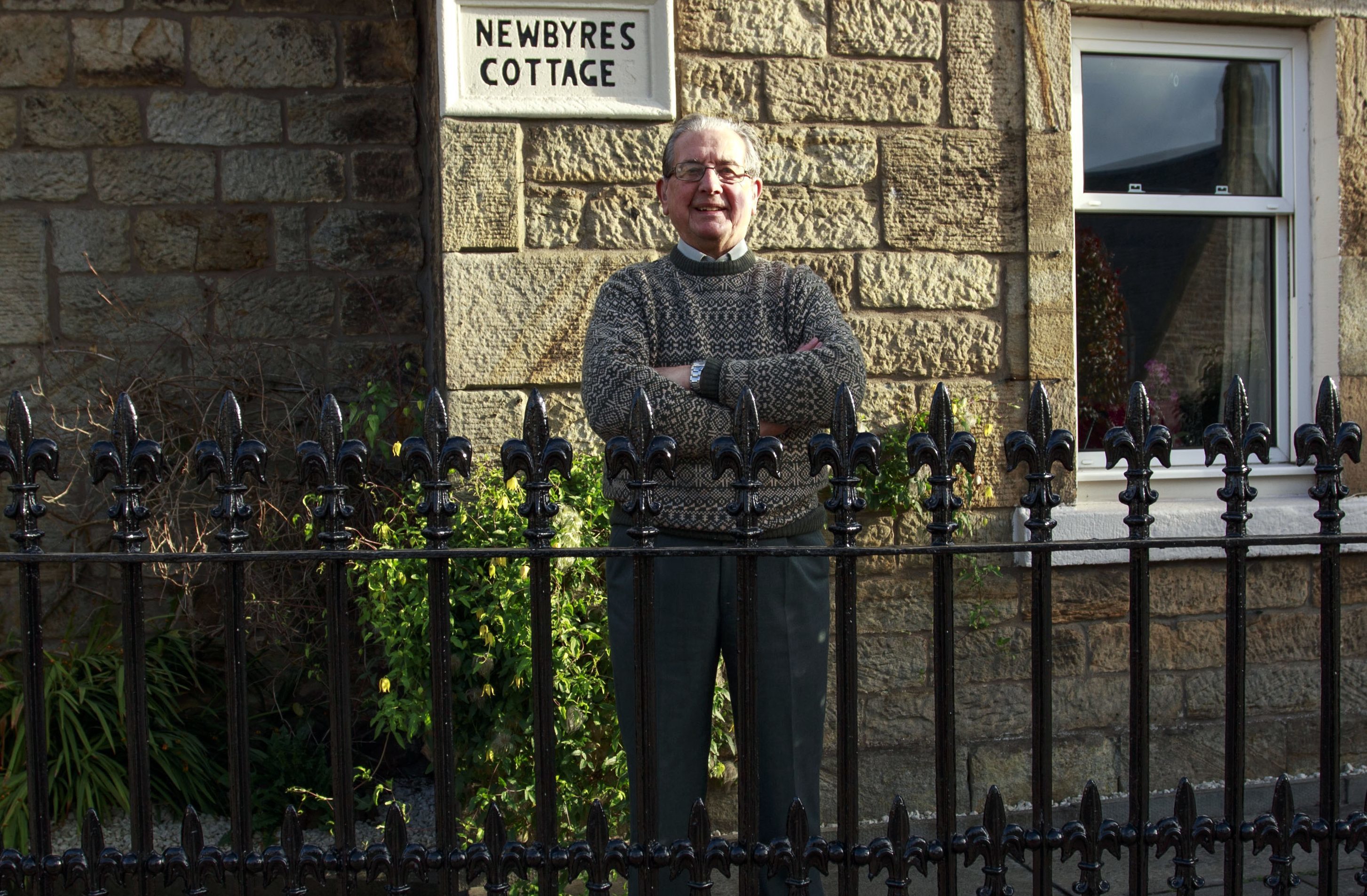 WHEN will these big companies learn? Sometimes, they just pick the wrong man to ignore.
On July 20, shortly after breakfast time, Anne Maher, was in her house in Gorebridge and saw a Lothian Buses double-decker mount the pavement. She also heard a loud bang.
There was a lightning storm at the time, so Anne didn't investigate immediately and didn't think much more of it.
But when her husband Peter had a look at his garden wall, there was a gouge out of the stonework with scrapes of what looked like maroon paint.
Peter got in touch with Lothian Buses and gave an approximate time for this incident.
According to the timetable, eight buses go through Gorebridge between 7 and 10.01am, but Peter reckons Lothian only inspected two buses. The firm said it could find no evidence of a damaged bus.
Peter declared that they should come to inspect his wall if they were looking for evidence. He had measured the ground clearance of a stationary Lothians double-decker and it seemed to be exactly the same height as the gouge on his wall.
He got on to the police, insisting that an accident must have occurred.
Lothian told the police that it was unlikely that a double decker would mount a pavement as there was a danger of damaging a valve.
On September 21, Peter watched a bus mount the pavement beside his house so the driver could visit a nearby public toilet. He noted the precise time and the registration number of the bus and wrote to Lothian with these details.
However, several weeks went by with no contact from Lothian.
Peter wrote to Raw Deal.
We contacted Lothian Buses. In our first phone call we were informed that Lothian could not discuss Peter's case with us because of the Data Protection Act. We were perplexed by this and wondered whose data was being protected?
We swiftly sought Peter's permission to waive his rights under the DPA.
Lothian also said it couldn't address Peter's case as it "was the subject of civil litigation". Now this was a surprise!
We immediately asked for further details, as Peter hadn't instigated civil proceedings. But Lothian wouldn't explain further.
We swiftly followed up with an email, asking what manner of litigation was being referred to, as Raw Deal would be very interested in a case of a company taking action in the courts against a citizen who wanted it to send a representative to look at his wall to ascertain if it had been clipped by a bus.
A few days later Lothian got in touch to say: "Despite extensive enquiries, including a review of CCTV footage and inspection of relevant vehicles for damage, our insurance team have been unable to find any supporting evidence which confirms the involvement of a Lothian Buses vehicle.
"We appreciate that the matter has given Mr Maher considerable cause for concern and we are in direct communication with him as we look to find an acceptable resolution."
Civil litigation wasn't mentioned.
We got on the phone to Peter to find out what this "acceptable resolution" might be.
They have agreed to foot the bill for the repair of the wall.
Peter just wasn't going to let this go. He is a house-proud man and in fine Scottish tradition isn't the kind of chap to sit quiet when he feels injustice has been done.
Peter, we salute you. You're a man after Raw Deal's heart!
---
READ MORE
Raw Deal: Mobility scooter had to be left behind after disastrous holiday
Raw Deal: Cheeky dog ate her owner's cash!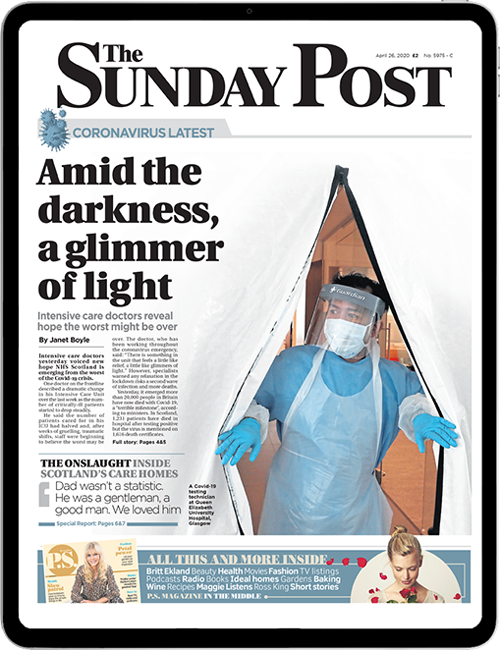 Enjoy the convenience of having The Sunday Post delivered as a digital ePaper straight to your smartphone, tablet or computer.
Subscribe for only £5.49 a month and enjoy all the benefits of the printed paper as a digital replica.
Subscribe