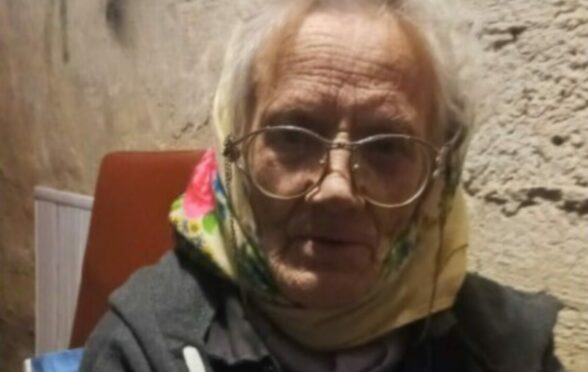 Svetlana doesn't know if her sons are alive. She doesn't know if her flat still exists. She doesn't know if her parents, who she had to leave behind, are cold, or hungry, or enduring more bombardment from Russian rockets and shells.
In her mid-40s, she is one of the tens of thousands of Ukrainians to have arrived at this river port in Isaccea, eastern Romania, in recent weeks. Most are women with children but Svetlana's boys are serving in the army. Stanislav, 28, is in Mariupol, the south-eastern port city devastated by air strikes and besieged by Russian forces.
Her younger son Vladislav is also a soldier. "I don't even know where he is", she tells The Sunday Post. "Defending our Ukraine." He's just 23.
Mykolaiv – or Nikolaev, its older Russian name – is this family's home. A proud shipyard city, in Soviet times it was closed to outsiders. Now it lies directly in the path of the invading Russian army – they must break through here if they're to reach Odessa and occupy the whole Black Sea coast.
Mykolaiv has been heavily bombed for weeks now. And Svetlana's neighbourhood, made up of modest five-storey residential buildings on the outskirts of the city, has suffered badly. It's less than a mile from her flat to a military aerodrome which was attacked on the first day of this war – February 24.
Some 11 days later her district, Kulbakino, began to be shelled. And it just didn't stop. "There we no sirens, no air-raid warnings, nothing. They just started bombing. We heard the first round was from a Smerch (a Soviet-era rocket launcher). But then planes came, and… well, let me show you."
She takes out her phone and brings up pictures of shattered apartment blocks, play parks carpeted with broken glass. This is what falls on us. Cluster bombs. Aerial bombs. Smerch and Grad (rockets).
That was on March 7. With no bomb shelter nearby, Svetlana and her neighbours moved into the basement, damp, cramped and cold.
During the day Svetlana worked to get food and medicine for the elderly, driving round the town with other volunteers. "We just asked, begged for stuff, a few potatoes, some grains. Some medicine, because the pensioners hiding in the basement began to fall ill, and there was nothing to give them."
One such woman was Valentina Ivanovna. She was born during the Second World War, and turned 80 in February. Svetlana looked after her, tried to find her enough food. With neighbours, she also managed to evacuate a bed-bound woman who'd lain hungry and alone in her flat for two days, where all the windows had been blown out by shelling. They got her to a care home.
For a week Svetlana lived like this, hiding underground at night, scrounging supplies by day. She spent the last of her money on food for Valentina and the others sheltering in the basement. But the situation in Kulbakino was only getting worse. Neighbours were dying around her.
"A woman died nearby, she had a heart attack during the bombardment," she says, furious. "They are traumatising children, kids are scared of the faintest noise now. It's not just a crime, it is, quite simply, our death sentence."
When she finally decided to leave, Svetlana took her cat and just a few belongings. It took a day and a half to get to get to Romania, by bus and train through Odessa and Izmail, and on to Orlivka, where an open-decked barge takes refugees across the Danube river to safety.
Svetlana has barely slept for weeks. "I'm scared of the night," she says, breaking down, "literally scared of it. When it starts to get dark, that's when it gets awful. You know they bomb us at night? We only go up to the flats to wash, to cook something. Then straight back to the basement. It's hell. It's dirty. They bomb practically every day."
Like everyone we speak to here from devastated Mykolaiv, Svetlana cries constantly as she describes what happened to her city. "The sounds of war will probably be imprinted on us for the rest of our lives," she says. "The screaming."
Reports have shown the city morgue overwhelmed by bodies. Corpses pile up in each room, in corridors. More than half of Mykolaiv's population – some 250,000 people – have, like Svetlana, now fled. But some can't, or won't, leave: like her parents, both in their seventies. "They didn't want to go anywhere," she says, resigned.
As we talk outside a large marquee tent where refugees await further transport, a loud boom comes from the construction site just 100 feet away – the authorities are building another pontoon, to deal with the growing numbers of people disembarking here. Svetlana flinches, as do many people around us.
"When I hear such loud noises I just want to fall on the ground and cover my head like we were taught," she says, somehow laughing grimly at the situation. But now we know that won't save us, because there's fragments flying, the walls won't save us, nothing can save us."
With eloquent anger, Svetlana rails against the lies used by Russian President Vladimir Putin to justify the violence. "Supposedly we are fascists," she says, "but you (Russia) are worse than fascists! You destroy civilians and housing, leave us with nothing. And for what? Donbass wasn't enough for you? Crimea?
"Ukraine will never surrender," she insists. "We will not be slaves."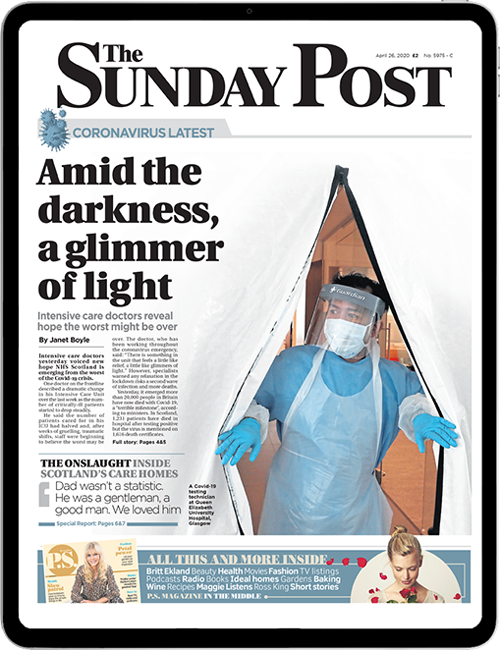 Enjoy the convenience of having The Sunday Post delivered as a digital ePaper straight to your smartphone, tablet or computer.
Subscribe for only £5.49 a month and enjoy all the benefits of the printed paper as a digital replica.
Subscribe