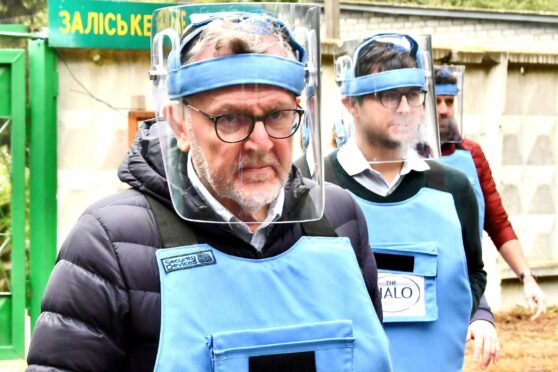 Retreating Russian soldiers have deliberately laid booby traps to kill children as they continue to withdraw from Ukrainian territory, a former Scottish Secretary has revealed.
David Mundell visited a school near the site of the massacre at Bucha where children are taught ways to avoid falling victim to the devices designed to "cause maximum pain and suffering".
During a three-day tour of the country, he was also shown how Putin's forces have placed one mine on top of another to target people trying to clear mines from civilian areas.
Mundell, MP for Dumfriesshire, Clydesdale and Tweeddale, was in Ukraine to see the work of mine clearance charity The Halo Trust which was supported by Princess Diana.
Thanks David Mundell MP and Anthony Mangnall MP for visiting @TheHALOTrust in #Ukraine. An honour to join you and work alongside 🇺🇦 colleagues

Hear more about HALO's work in Ukraine at tonight's #Conservatives Conference event with CFID and FCDO Minister @vickyford #CPC22 pic.twitter.com/14LrLYIPVF

— Chris Loughran (@CJDLoughran) October 2, 2022
He said: "Being there just showed how fast things can descend from normal everyday life into a warzone.
"There is a big effort, especially around the town of Bucha where the Russians committed a large number of atrocities with 460 civilians being shot and killed, to get things back to how they were. We visited a school which they worked hard to reopen. Some of the pupils there had been killed after their families were told they could leave the area.
"A big part of what Halo does is to teach children to be wary of the potential of mines and booby traps. Kids are particularly drawn to any interesting objects that they may see on the ground and then pick it up.
"One of the things the Russians do is to put one mine on top of another. So if you discover the first mine and attempt to disable it, the second one would go off underneath it."
Mundell added: "This use of mines and booby traps is all just about causing the maximum amount of pain and suffering."
He travelled to the western city of Lviv before going to the capital Kyiv where he met families and mine clearance workers.
He added: "We also stopped at the village of Zalissia where Russians booby-trapped nearby woodlands and dug trenches during their occupation.
"I was impressed by the resilience and determination of the people to keep fighting. They were eternally grateful to the people of Scotland and the UK for all the help they had received. I don't think there are any Ukrainians who would subscribe to the idea of ceding any territory to Russia. Their spirit is inspirational."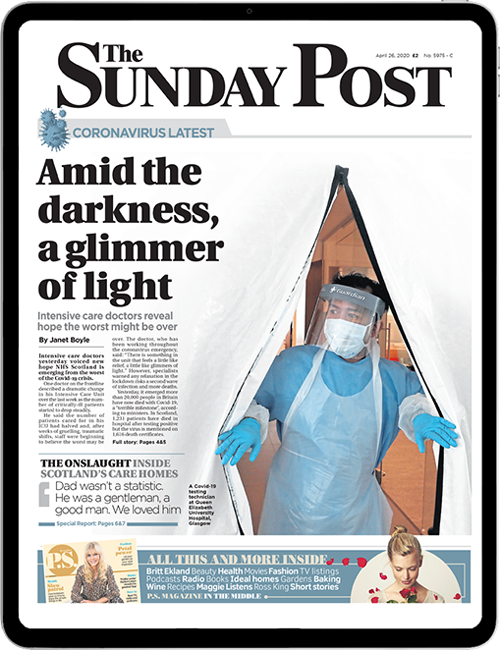 Enjoy the convenience of having The Sunday Post delivered as a digital ePaper straight to your smartphone, tablet or computer.
Subscribe for only £5.49 a month and enjoy all the benefits of the printed paper as a digital replica.
Subscribe