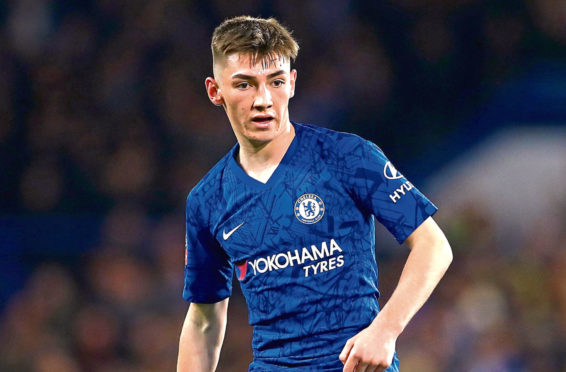 Billy Gilmour won't be able to avoid wondering what might have been while watching Saturday's FA Cup Final.
Chelsea's breakthrough star this season, the Scotland Under-21 midfielder would have had a real chance of starting at Wembley.
However, the need for immediate knee surgery after an injury sustained playing against Crystal Palace at the start of the month means that will not be possible.
The former Rangers starlet is facing a summer of rehabilitation, with a return to action provisionally pencilled in for some time in October.
Pat Nevin, the former Chelsea and Scotland winger, who played in the 1989 FA Cup Final for Everton in their loss to Liverpool, has a lot of sympathy for his teenage countryman
"It is a real shame for Billy. I see an awful lot of Chelsea, and he has been a revelation this year," he said.
"An appearance in the FA Cup Final at Wembley would have been a brilliant way to end his season.
"In a funny way, though, I think this injury has actually come at a good time for him.
"The main reason for me saying that is that the bulk of Billy's rehabilitation work will take place in the close season, with the Premiership about to shut down until the second week in September.
"So when you add it up, he shouldn't miss too many games.
"I also believe being out right now will take the heat off him a bit, which is no bad thing.
"After Billy won the Man of the Match awards for his performances against Liverpool and Everton, the amount of attention he got was unbelievable.
"That can be tough to handle for any player, even for guys with much more experience.
"I felt it had an affect on him.
"I was at the Leicester City game, and his performance was not at the same level it had been before all the hype."
Nevin, now 56 and working in the English football media, is quick to stress that should not be a cause for concern for any Scotland fans anxious to see Gilmour complete his journey to the senior side.
"Listen, this is 100% normal," said the man who won 28 Scotland caps.
"Watch young players, and their form can be like a yo-yo, it goes up, down and then back up again.
"Chelsea have seen this happen over and over again in the last couple of years, after a cluster of young players were given their chance.
"Mason Mount, Tammy Abraham and Callum Hudson-Odoi – they have all done the same as Billy.
"It is not a problem because the manager, Frank Lampard, knows how to manage young talent.
"He knows when to protect the kids by withdrawing them out of the limelight for a little while, if need be.
"When they come back, they are fresh again and – more often than not – make a big impact."
In short, Nevin is convinced the 19-year-old's future is good hands.
"Billy has got loads of time ahead of him to play in big occasions," he said.
"Plenty of time – and plenty of ability, too."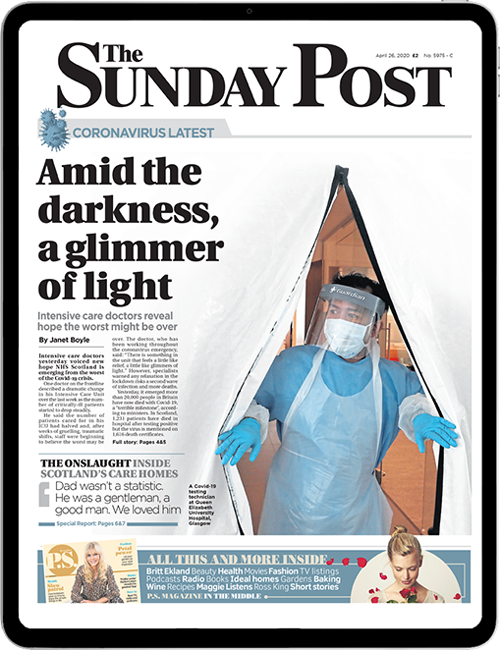 Enjoy the convenience of having The Sunday Post delivered as a digital ePaper straight to your smartphone, tablet or computer.
Subscribe for only £5.49 a month and enjoy all the benefits of the printed paper as a digital replica.
Subscribe