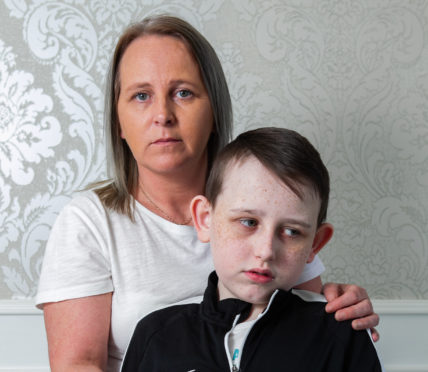 Health chiefs have written to GPs telling them there is no need to test pupils from schools at the centre of a public health investigation, we can reveal.
Parents of children at the schools built on toxic landfill, where four teachers have contracted the same rare cancer, voiced anger at the intervention yesterday as experts in medical ethics questioned the board's actions.
Dr David Cromie, a consultant in Public Health Medicine, Health Protection at NHS Lanarkshire, wrote to family doctors and A&E departments after a public meeting attended by hundreds of worried parents.
In his letter, dated June 7, he says there is no risk to anyone attending or working at St Ambrose or Buchnanan High, which share a campus in Coatbridge, adding: "I am aware that some people are requesting that they, or their children, are 'tested because of the school' and may imply this has been sanctioned by public health.
"I wish to clarify that there has been no suggestion from public health that anyone needs testing because of attending Buchanan High School or St Ambrose High School."
He added that any request for testing should be judged on the patient's symptoms and signs.
Health chiefs and North Lanarkshire Council have categorically denied the site has caused any ill health among staff or pupils but First Minister Nicola Sturgeon said the health board's refusal to test pupils and staff would be scrutinised during the safety review taking place over the summer.
However, four children have now reportedly been found with high levels of arsenic while, according to a health and safety campaign group, 36 pupils have suffered blurred vision. A review of potential health risks at the site, involving Scottish Government officials, was ordered after we revealed teachers, including three in the same corridor, developed bladder cancer while working at the school, where staff and pupils were last year told to drink only bottled water after the mains supply ran blue.
One of the four teachers who developed bladder cancer while working at the school, criticised the health authority's advice to GPs.
The now retired Buchanan High teacher said: "The letter, the way this whole situation has been handled, is nothing short of disgraceful .
"I sincerely hope GPs do the right thing and put the health and safety of their patients before any official advice.
"Are they seriously suggesting that they'd rather risk the health of those children for the sake of a price of a few blood tests?"
Medical ethics and public health experts also questioned the letter.
Alison Britton, professor of healthcare and medical law at Strathclyde University, said: "My question on this has to be why is the health board providing such advice and on what grounds?
"GPs have a duty of care in their own right to decide what is best for the own patients."
Professor Vyvyan Howard, of the University of Ulster, said: "This letter appears to be of the 'don't look – don't see' variety.
"GPs need to understand the concern parents have for their children."
Ian Tasker, of environmental campaign group Scottish Hazards, said: "It's completely inappropriate. The authorities have repeatedly made statements categorically denying there is a safety issue, but they have failed to provide a shred of evidence to support their stance.
"It is always difficult to establish a causal link in these kind of cases, which is why it is so important to carefully gather all the available evidence."
The organisation is conducting an online survey of families in the area and has already received 160 replies.
Mr Tasker said: "The results are concerning, with almost a quarter of children reporting blurred vision, 117 with headaches, 98 with stomach problems, 86 with nausea, and 85 with abnormal fatigue."
Alex Neil, who is working with fellow MSP Fulton McGregor to ensure the safety review is as thorough and independent as possible, said: "This is the very opposite of what we expect to be the correct response.
"The First Minister has made it very clear that it will be up to the review group to decide what screening will be required."
Meanwhile, Nicola Sturgeon also appeared to question the health board's dismissal of mass tests when challenged on the issue in Parliament last week.
She said: "The view of the local health board is that there is no need for population testing, but we want the review team to consider that."
Lanarkshire Health Board officials confirm they wrote to GPs, but say it was to give them "clarification of the public health assessment and advice". Dr Cromie said that if the review ordered further testing, NHS Lanarkshire would support that.
---
Tests find arsenic high in four pupils
At least four children attending the schools have been found with high levels of arsenic, according to their parents.
Last month, we revealed how Josie Morgan was demanding answers after son Tommi, 13, had suffered sudden eyesight loss after starting at Buchanan High last summer.
Tests found high levels of arsenic in his urine.
Another mum has removed her 15-year-old daughter from St Ambrose after specialists found she had more than six times the normal levels in her system.
The mum said: "For months I had been dismissing my daughter's constant illnesses.
"But when I saw a post in Facebook in February highlighting the 'blue water' issue, I immediately took my girl to see her specialist at the Sick Kids hospital where she has been treated since birth for reflux.
"Our consultant did tests in March looking for arsenic,
and the results came back at 185, more than six times the normal level."
And environment group Scottish Hazards says it is aware of two other families whose children have shown unusually high levels of arsenic in tests.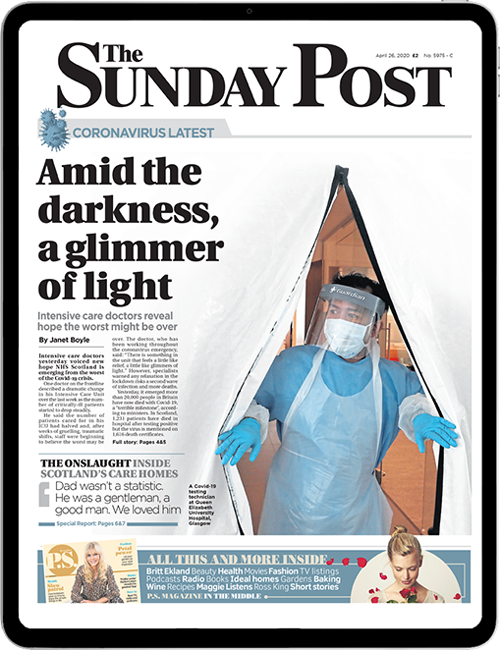 Enjoy the convenience of having The Sunday Post delivered as a digital ePaper straight to your smartphone, tablet or computer.
Subscribe for only £5.49 a month and enjoy all the benefits of the printed paper as a digital replica.
Subscribe