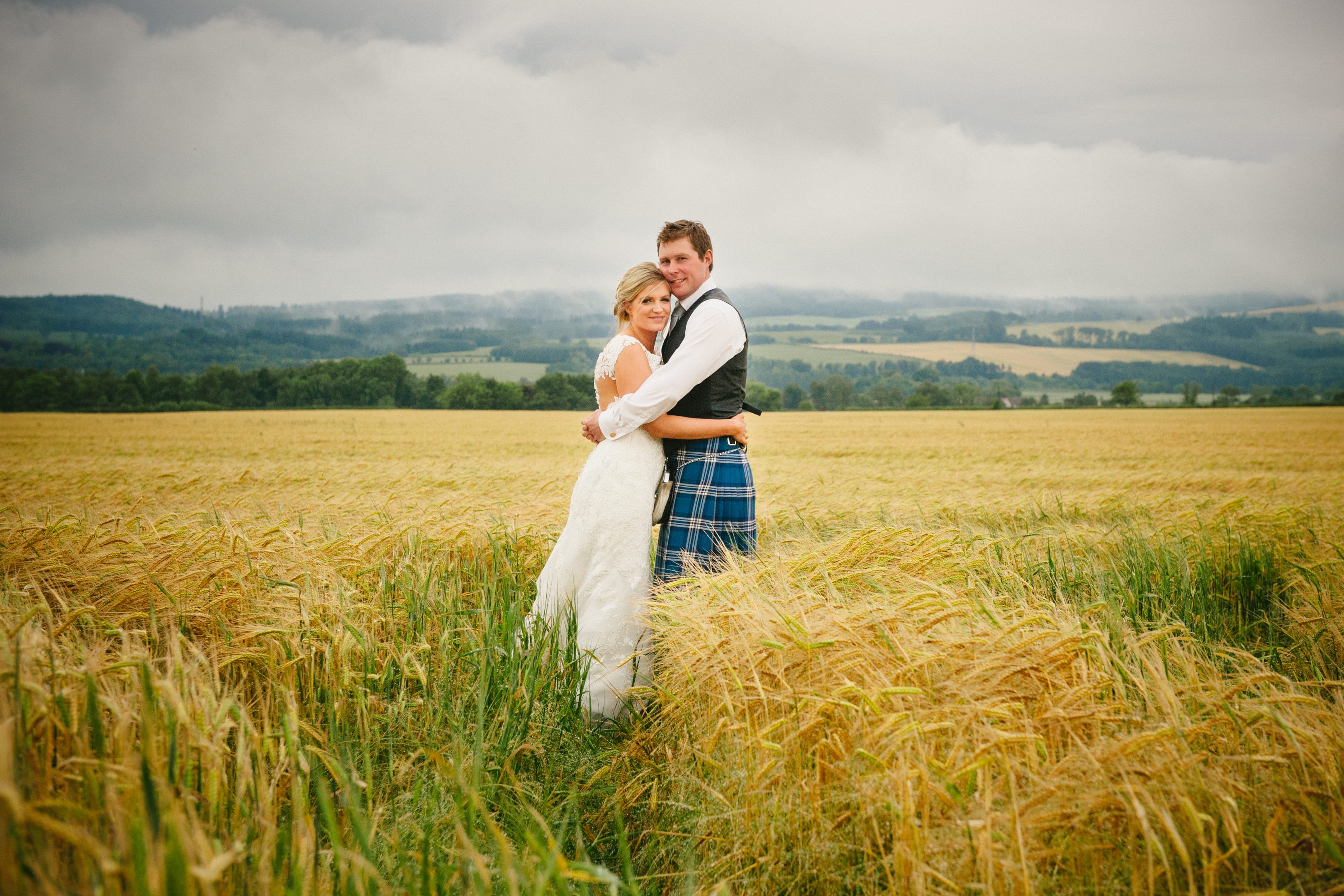 AFTER months of preparation, Agnes Orr and Andrew Dun's dream wedding was just 24 hours away.
The couple woke on the eve of their big day, ready to put the finishing touches to the giant marquee that had been erected at Agnes's parents' farm at Eyemeadow, near Duns in the Borders, for the reception.
But then it started raining, and raining – it just didn't stop.
The nearby river burst its banks in the deluge and the marquee and everything in it flooded.
Agnes and Andrew looked on in horror – their wedding was in ruins.
But in an incredible show of community spirit, scores of the couple's family, friends and kind-hearted locals banded together and vowed the reception would go ahead.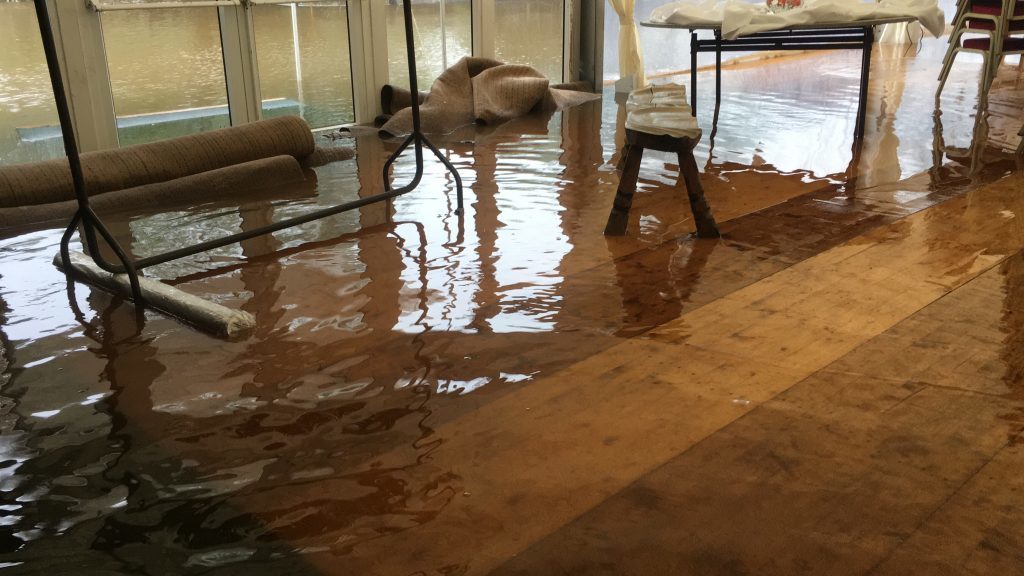 With just hours to spare, a shed at Agnes's brother-in-law's farm was converted into a venue fit for a wedding no one will ever forget.
"I thought it would be nice to have the reception at home, so we hired a marquee," smiled Agnes, who began dating Andrew six years ago after they met at a Scottish Young Farmers group.
"At first there was just a puddle in the field, but as the rain got worse we began using our farms' pumps to remove the water.
"We went away for lunch around 3pm and when we looked out of the window, the river had burst its banks.
"I was gutted. It was obvious it couldn't go ahead."
Agnes, 31-year-old farmer Andrew and their families waded their way into the marquee, where the tables were already laid out and set.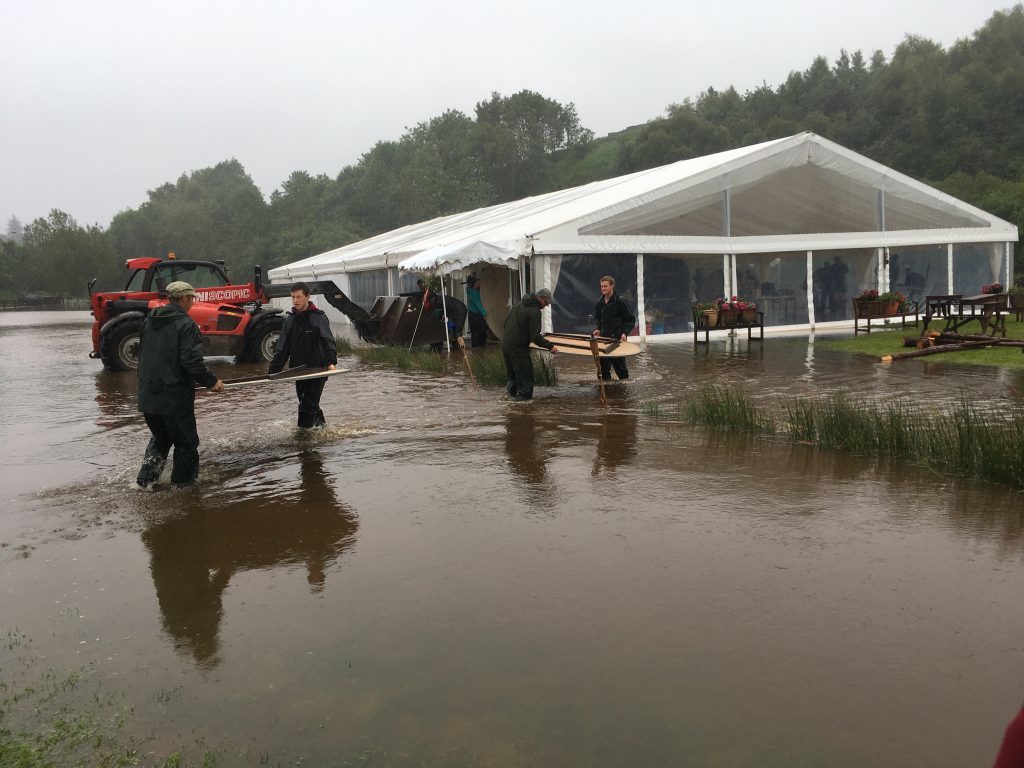 "In some areas the water was up to our knees," recalled Agnes, a 28-year-old baker.
"It was like the Titanic, hearing the cutlery rattling under the water."
As they frantically tried to work out what to do, Agnes's brother-in-law, Alan, suggested clearing a shed at his farm, East Preston, and relocating the wedding there – lock, stock, and barrel.
The marquee and catering companies were informed of the change of venue, and then the family went to work on the monumental task.
"I quickly realised we couldn't do it all ourselves," admitted Agnes, who got engaged to Andrew in March.
"I'd been putting updates on Snapchat throughout the day, so I explained we were relocating and would be grateful if anyone could help.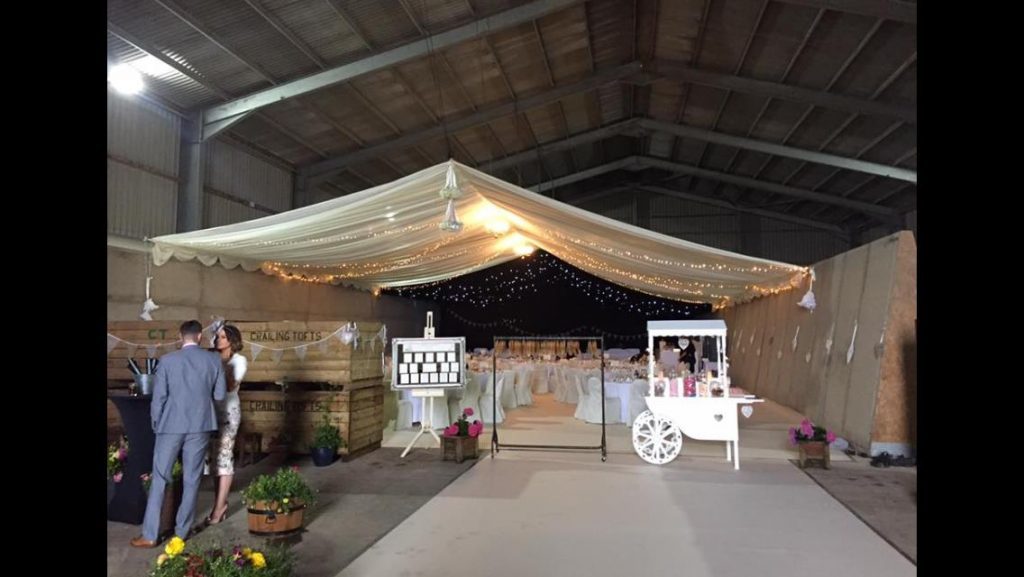 "That was at 5pm and soon after we had to go to the church rehearsal.
"When we came back there was car after car at the farm.
"I couldn't believe how many folk had turned up to help – there were more than 70 people. It was quite emotional.
"I became confident that we were going to make it happen, although I still didn't quite know how!"
Everything from the toilets and tables, to the cutlery and flowers was loaded into a potato lorry and transported to Alan's farm shed, which was slowly transforming into an unlikely romantic setting.
Agnes called it a day at 11pm, shattered, but family and friends worked on until 1.30am on the day of the wedding.
Just a few hours later, 260 guests packed out the farm shed for a memorable day – and night.
Agnes added: "If anything, it made the day even more special because so many people were involved in making it happen."
Now the couple are looking forward to organising a honeymoon later in the year – presumably to somewhere less likely to rain!