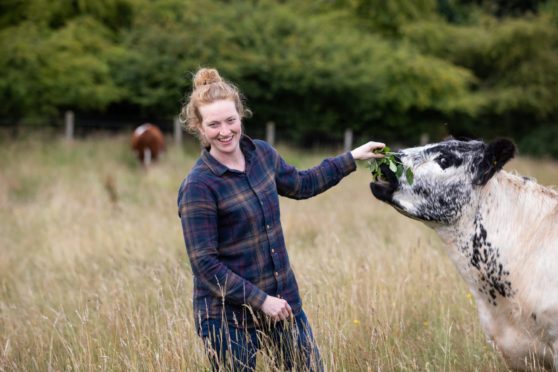 Hungry cows are sabotaging hopes of an environmentally-friendly drive to graze livestock in Scotland's forests.
The ancient agricultural method of livestock grazing has been tipped as an important weapon in the fight against climate change but proved challenging to roll out across Scotland because cattle keep eating branches and trampling young trees.
Grazing animals in woodland areas – known as agroforestry – dates back thousands of years but has been identified as a way to help reduce greenhouse gas emissions by creating more woodland.
The system also benefits livestock by providing shelter and nutrients, reduces the risk of flooding, and could give farmers the chance to diversify into timber production. A report in 2018 said agroforestry could help the Scottish Government achieve its targets of reducing emissions and increasing woodland cover.
But in practice, agroforestry has been tricky to implement from scratch, largely because of the mayhem caused by the animals. Cattle in particular can destroy young trees by trampling on them, eating the branches and using them as scratching posts.
However, the system has been successfully implemented in areas of established woodland when combined with mob grazing, which means moving the animals frequently so they don't overgraze.
It brings biodiversity benefits by lifting the canopy and allowing wildflowers to flourish, as well as naturally felling ageing trees to make way for new growth.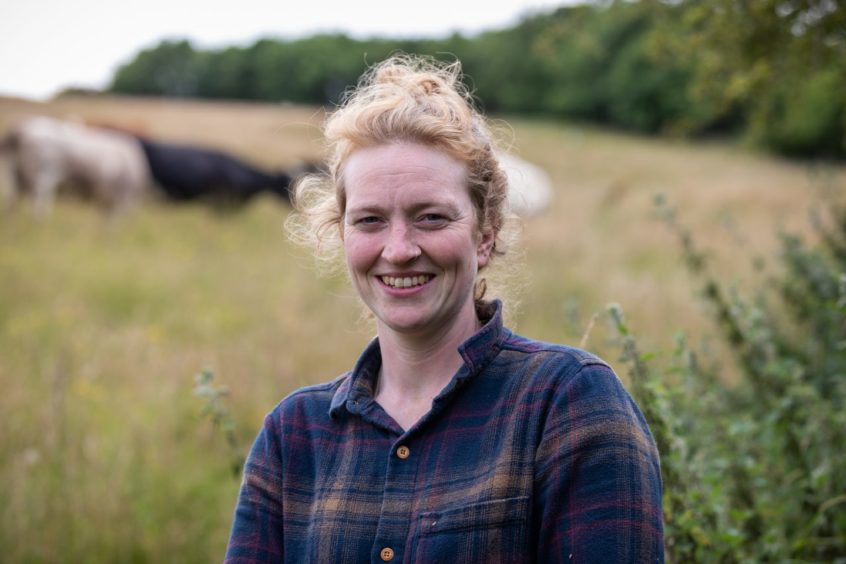 Farmer Nikki Yoxall, who runs Grampian Graziers and is part of the Nature Friendly Farming Network, uses an agroforestry system to keep her small herd of Shetland and Galloway beef cattle.
Her animals are thriving and even their happiness is likely to have improved as research has shown that cows grazed among trees have better relationships with each other which they exhibit by mutual grooming and being less aggressive.
The cattle choose to eat different trees at different times of year, with hawthorn being a spring favourite and spruce or willow being preferred in the autumn and winter.
The range of nutrients they get means they do not need to be fed supplements. And because she and her husband use a mob grazing system of moving them to a new area most days, the woodland is also benefiting.
Yoxall said: "It was amazing how quickly we saw the benefits of that and that agroforestry system has now become a really integral part of what we do. It's been great to see how the cattle have contributed to woodland floor regeneration.
"We're seeing a lot more different wildflowers coming up in the woodland areas than there were before. The cattle naturally knock down older trees that are dying off, and then the light comes in a little bit. They lift the canopy by nibbling the bottom of branches.
"We are seeing natural regeneration of trees in established woodland, so saplings are coming through where the cattle have been.
"I think because we're moving them frequently they don't get the opportunity to munch them.
"Our animals are never anywhere for more than a day or two so they just don't have the opportunity to cause the amount of damage I think people worry about. There are definite benefits to the woodland and on the flipside there are benefits to the animals as well."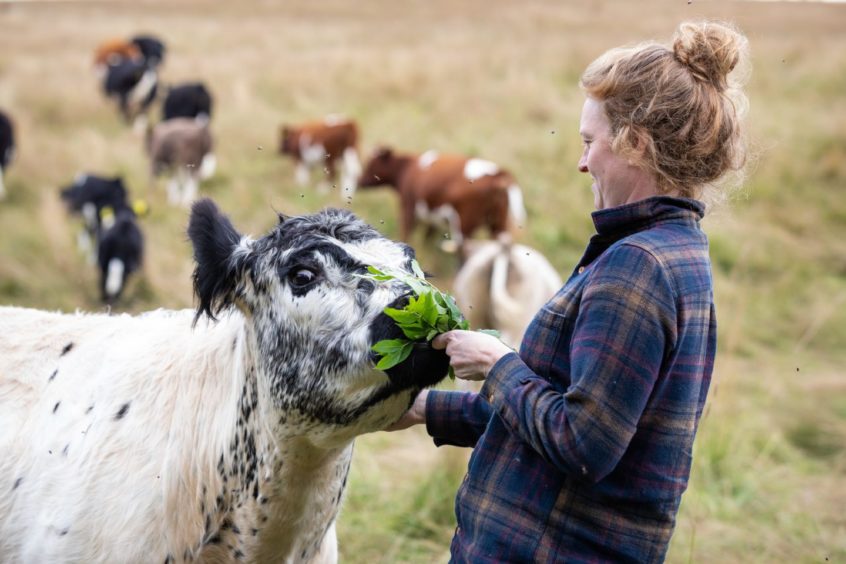 But to try and use agroforestry as soon as saplings are planted is near-impossible as each one has to be given protection, often by using plastic tubes.
Farmers beginning a planting programme would have to wait 12 years for the trees to be mature enough to withstand sheep grazing among them with no form of protection, and 20 years for cattle. It would take up to 40 years before commercial-grade timber was produced by the woodland.
The James Hutton Institute conducted a long-running experiment on agroforestry at its research farm at Glensaugh in Aberdeenshire, which began in the 1980s when three different species of trees were planted on land used as pasture. Glensaugh farm manager Donald Barrie believes the system brings more benefits to livestock than to trees, and that animals cannot be successfully grazed in woodland until it is well established.
He said the plastic tubes used to protect individual saplings are not environmentally-friendly when compared to fences to exclude them from the area altogether.
The enrichment provided by the manure can also cause young trees to grow too fast, and many of those planted in the 1980s experiment developed twisted trunks.
Their branches also grew very large because they were not planted at high density, making them of little use for timber.
Barrie said: "The wooded areas are quite good for animals to shelter in, both in summer for shade and in winter to get out of the wind and rain and snow. What we have is quite a nice landscape with a mixture of grass and trees. You might well ask why we don't do lots more of this but there are some 'buts'.
"One of the 'buts' is you can only really graze sheep in these mixed woodland and grass plots because cattle are really destructive. It would be very expensive, if not impossible, to protect young trees from grazing cattle.
"It's something the Scottish Government would like to see lots more of because they've seen what the end result can be.
"But a huge amount of effort has gone into achieving that. Having a bit of woodland and letting livestock in, farmers have been doing that for centuries.
"That's fine but there's always a catch – if the woodland is going to regenerate then having animals in there isn't going to allow it to do that.
"They're eating anything they can reach and they're eating any seedlings at ground level, almost on day one."
Barrie is now planning to plant oak saplings on the farm at a high density, and will keep livestock out with deer fencing.
He added: "I'm enthusiastic about having trees in the environment, very enthusiastic, but I definitely don't want the animals to be in my woodland because they just cause mayhem."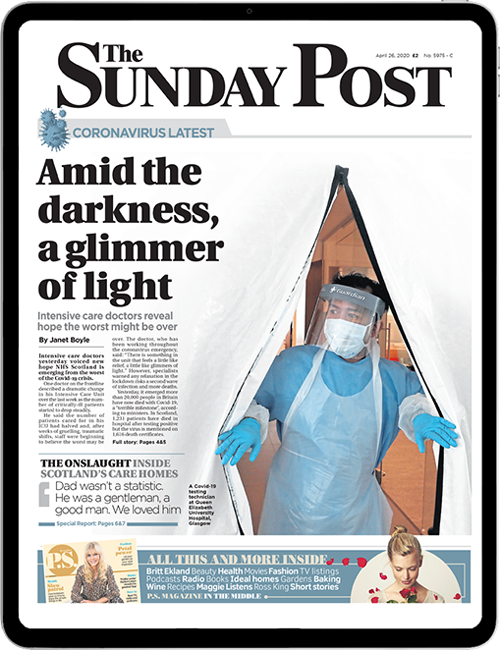 Enjoy the convenience of having The Sunday Post delivered as a digital ePaper straight to your smartphone, tablet or computer.
Subscribe for only £5.49 a month and enjoy all the benefits of the printed paper as a digital replica.
Subscribe