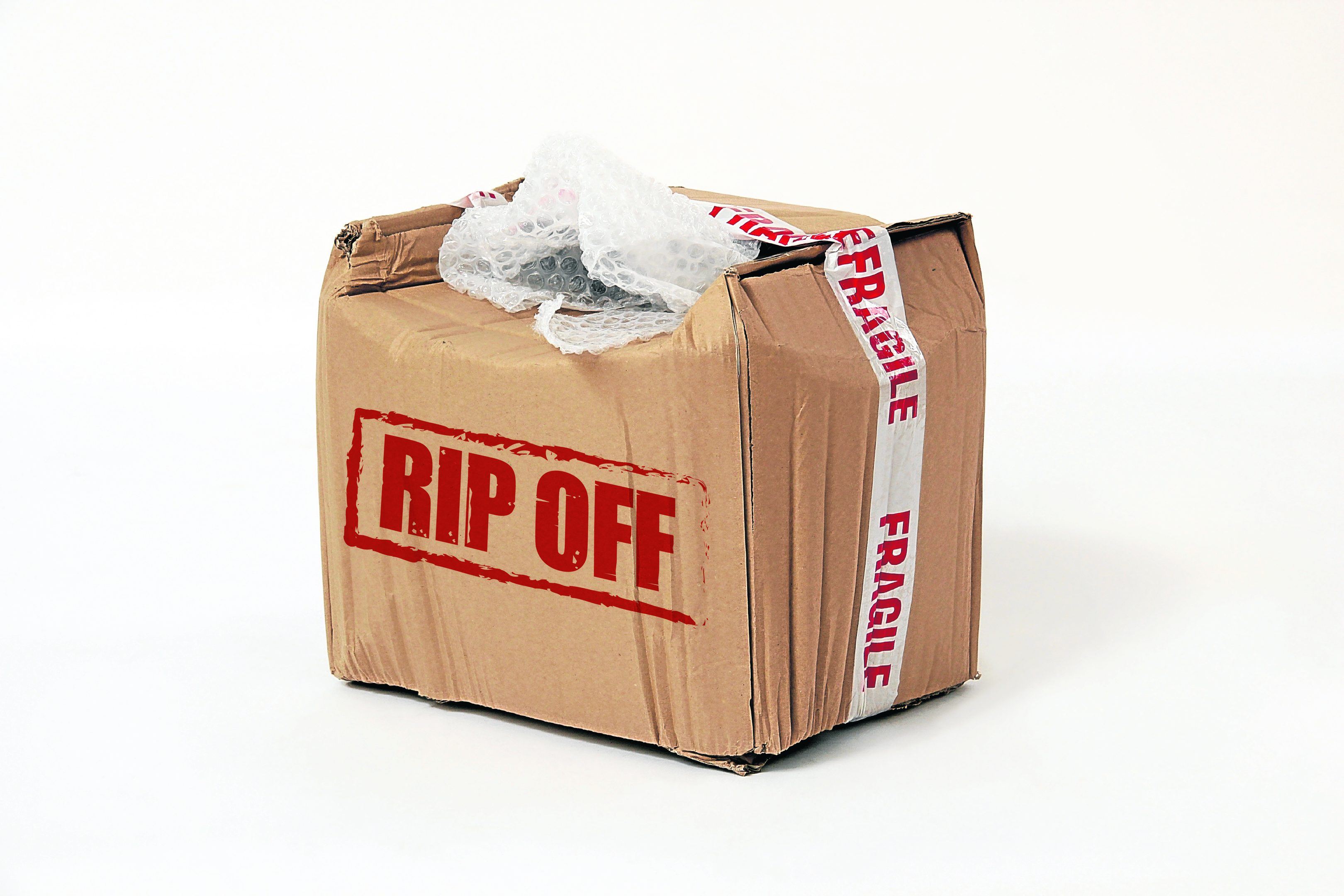 SCOTS will pay up to £11.4 million extra for deliveries over Christmas, according to figures.
Online firms are still penalising shoppers in Scotland, particularly those living outside of the bigger cities and towns.
MSP Richard Lochhead, who has been campaigning on the issue, said shoppers north of the Border have been forced to pay £36m a year more than people living elsewhere in the UK.
He is outraged at new figures from the Scottish Parliament Information Centre which reveal that the festive bill from October to December could account for nearly a third of this amount.
"It is absolutely astonishing that online shoppers in Scotland still face an £11.4 million penalty in the form of parcel delivery surcharges this Christmas," he said.
"As far as some retailers are concerned Christmas is not about giving but about fleecing. This is a huge additional cost and all because of parcel delivery surcharges that are applied without any justification to mainly northern postcodes. Many retailers deliver free or for a modest cost but others apply eye-watering surcharges."
Online retailers are now facing a crackdown on these charges as UK ministers finally admit that action to curb fees is needed.
Minister for Small Business Kelly Tolhurst has indicated that the Scottish Government could launch a review into current legislation, which could lead to new regulation on prices.
Mr Lochhead met the minister last week, soon after the Scottish Government launched an initiative to publicly name and shame firms charging massive fees for rural customers.
He said: "Rural Scotland is home to some of the most loyal online shoppers and in the run-up to Christmas. I will continue campaigning and piling the pressure on retailers to end the rip-off surcharge facing too many Scottish consumers.
"It's now time for the authorities to act and for every retailer to review its delivery charges and to stop discriminating against many parts of Scotland."
Charges for parcel delivery for Highlands and Islands addresses are more than 30% higher on average than those on the mainland.
In Golspie, Sutherland, David Crayton, 59, is sick of being charged extra because delivery companies refuse to believe he lives on the mainland.
He said because he has a KW postcode – the same as Kirkwall in Orkney –couriers assume he lives on an island.
"It is ridiculous. I have tried to explain that I'm on the mainland, not in Orkney, but companies just won't listen."
David said he has given up on ordering big-ticket items such as washing machines or fridges online because he gets charged an extra £30 for delivery.
"People in Rogart, just six miles down the road, don't have to pay any surcharges because they have an Inverness postcode. I'm caught in a no-man's land."
In Inverness, photographer John MacPherson, 60, is also fuming about surcharges.
"I wanted to buy a crash helmet from London which offered free delivery but it cost £29 to send it to Inverness," he said.
"I also discovered it was only £9.99 to deliver the same item to countries like Croatia and Estonia."
John said when he also tried to order car parts online from England, surcharges to the Highlands were in the same price bracket as delivering to the Caribbean.
Following Mr Lochhead's campaign, the Advertising Standards agency promised to issue enforcement notices to companies making excess charges, while Amazon and eBay have pledged to ban third-party sellers for overcharging.
---
Eigg resident greased £99 for a 10-litre canister of engine oil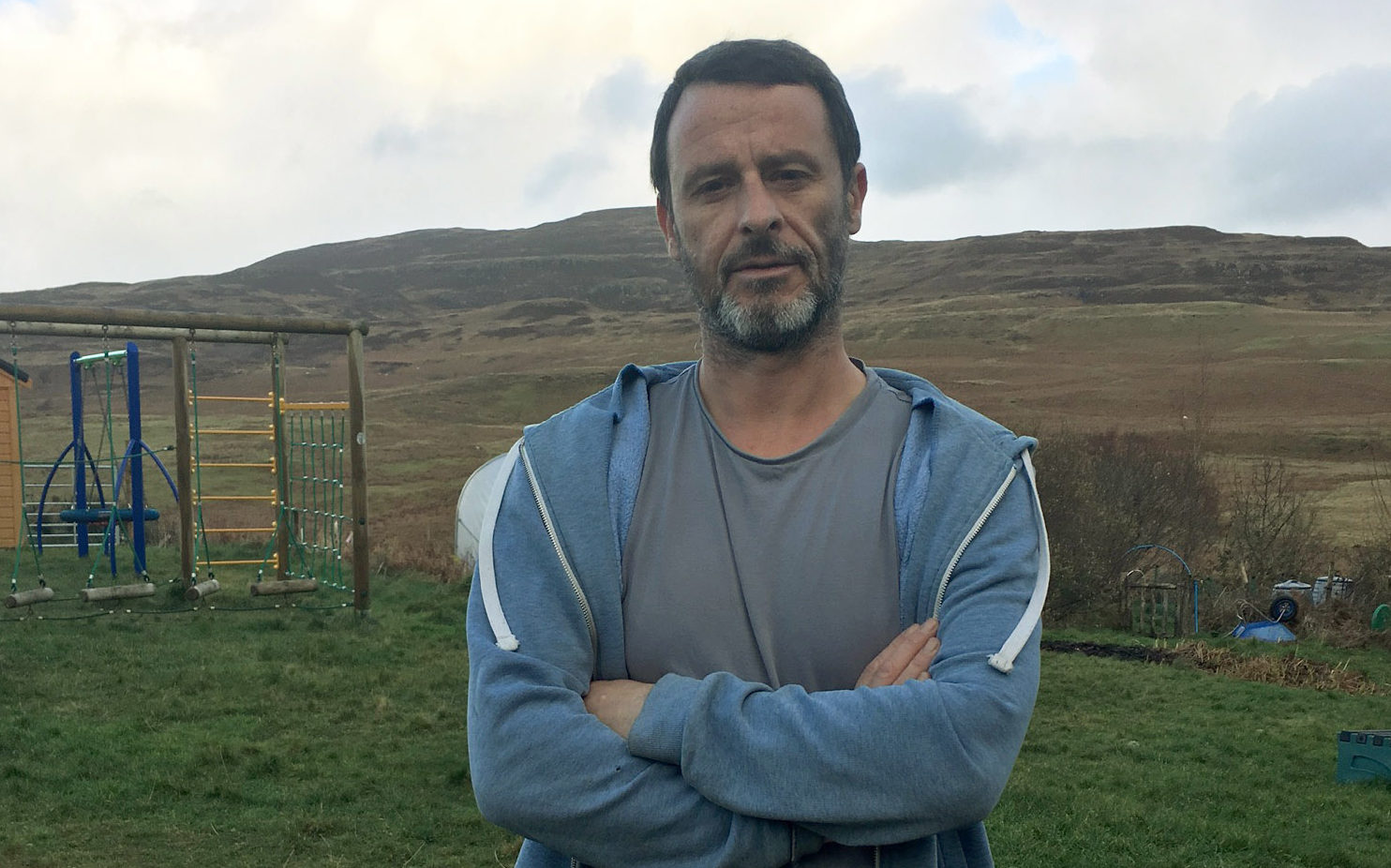 By Jonathan Jobson, mini-bus driver, Isle of Eigg
LIVING on a remote island and having no choice but to do much of your shopping online you quickly become used to the delivery premiums added when checking out.
A postcode surcharge is the norm for many websites while hidden in the delivery details section of others is the dreaded script "excluding the Scottish Highlands and Islands".
However, even I was surprised when a recent attempt at purchasing 10 litres of engine oil on eBay – priced at £37.74 – came up with a delivery surcharge of £99. Changing the delivery details to my mother's Glasgow address saw that £99 disappear completely to be replaced with the words "free postage and packing". How can that be? Free to the Central Belt but £99 to be delivered to the Caledonian MacBrayne office in Mallaig, which is as far as any courier gets, the shipping company then being responsible for the final delivery.
It isn't the first time this has happened to me and it won't be the last.
---
The Sunday Post View: Parcel rip-off must stop, post-haste
It's hugely frustrating that folk in some parts of Scotland are still being ripped off by firms when it comes to having parcels delivered.
After all, it's not as if these customers live in caves, cut off from the outside world with no road or rail links.
No they will probably live in a semi-detached house in a suburban street that, wait for it, might even be connected to the internet. (How do the firms involved think folk order their wares?)
So there's no reason at all why they should be forced to cough up extra for a delivery.
You would imagine some parts of London would pose bigger delivery problems with congestion charging and traffic-clogged roads.
So do Londoners have to stump up more? Not a chance.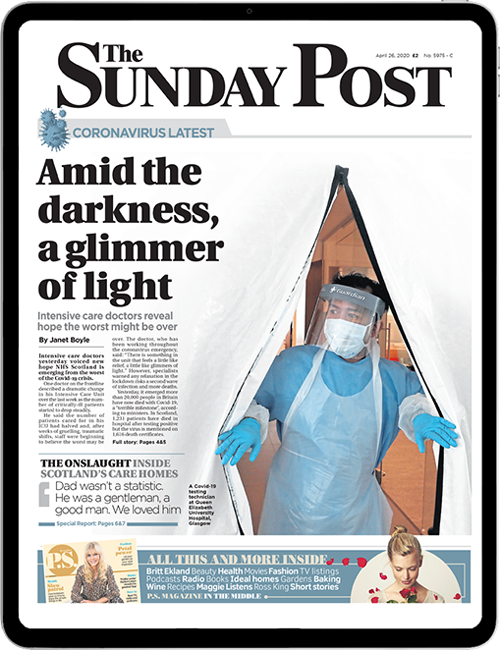 Enjoy the convenience of having The Sunday Post delivered as a digital ePaper straight to your smartphone, tablet or computer.
Subscribe for only £5.49 a month and enjoy all the benefits of the printed paper as a digital replica.
Subscribe