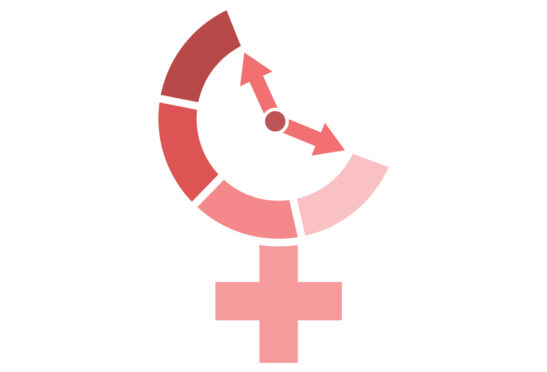 Scotland new Women's Health Champion will work just four days a month, prompting concern from leading charities.
Professor Anna Glasier was appointed to the role 18 months after the Scottish Government made a Women's Health Champion a key aim of its Women's Health Plan.
That only came after months of campaigning by charities – who wrote an open letter to the Scottish Government calling for the role to be filled urgently in order to tackle a range of major health inequalities.
The four-day-a-month commitment was revealed in a written answer to a question posed by Tory shadow women's health minister Tess White.
No more time to lose: Charities hail appointment of Women's Health Champion for Scotland
Jenni Minto, minister for women's and public health, said: "Professor Glasier has been contracted to work four days a month with her tenure coming to an end in June 2024."
White said: "After all the efforts from campaigners pushing for a Women's Health Champion to be put in place, it's deeply disappointing to learn it's only a four-days-per-month role.
"The SNP Government shamefully dragged its heels on fulfilling this commitment, meaning Professor Glasier's appointment was long overdue."
The news has concerned charities who feel there is a lack of joined-up thinking over women's health when it already suffers a number of major issues.
Women suffering heart attacks, are less likely to get timeous imaging of blood vessels. They are less frequently prescribed drugs for dementia, do not survive major killers like lung cancer as well as men and die sooner after a diagnosis of Parkinson's.
They are also less likely to be prescribed drugs to reduce the chance of a second heart attack.
The British Heart Foundation reports inequalities for women at every stage in their treatment.
Age Scotland's dementia head Dr Kainde Manji described the Scottish Government's women's health plan as ambitious and comprehensive and necessary because of the historic and deep inequalities affecting women and girls.
He said: "Women are more likely to live with dementia, become carers, have poorer outcomes from heart attack and cardiovascular illnesses, and experience real challenges during menopause that are often under-reported and dismissed.
"There is so much that needs to change, and in a short space of time.
"Central to this work is the women's health champion, and Professor Glasier is a very worthy selection but questions do arise about whether enough time is going to be dedicated to this considering the scale of the challenge. Can measurable progress be made with only a day a week for 18 months dedicated to it?
"I'm sure many women will feel that much more is needed. This is a big issue and a big test, which will take some extraordinary work, so we really hope that the government has given this enough resource to achieve what we need."
Specialist: Diagnosis of women's heart condition is too slow
Jane-Claire Judson, Chief Executive of Chest, Heart & Stroke Scotland said: "Our focus is very much on what Professor Glazier can achieve to support the improvement of health outcomes for women throughout the duration of her tenure as Women's Health Champion.
Women's health is everyone's responsibility and we at Chest, Heart & Stroke Scotland are ready to work closely with her to put in place our Women's Health Plan."
Heart patient and women's health advocate Mary Galbraith said: "The obvious question is how much can Professor Anna Glasier achieve in four days a month when the challenge to address inequalities in women's health is huge."
Galbraith who retired from her teaching job on the Western Isles through heart disease at 43, added: "There needs to be greater visibility of that role especially for the huge challenges of heart disease in women. Heart disease is the leading cause of death for women."
The Scottish Government said: "The role of Women's Health Champion is central to driving forward improvement in women's health through the Women's Health Plan, and addressing the inequalities that have persisted in women's health for far too long.
"The Women's Health Champion is an important part of these plans, but the role does not exist in isolation. Professor Glasier is working with the Scottish Government and with partners across all sectors, to help drive forward improvements for women's health."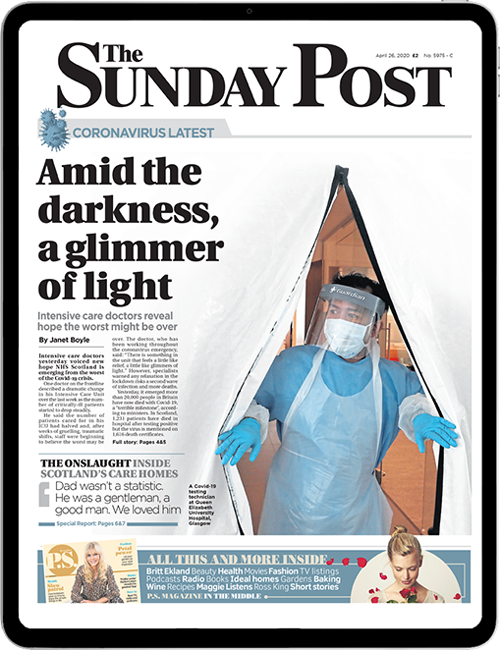 Enjoy the convenience of having The Sunday Post delivered as a digital ePaper straight to your smartphone, tablet or computer.
Subscribe for only £5.49 a month and enjoy all the benefits of the printed paper as a digital replica.
Subscribe