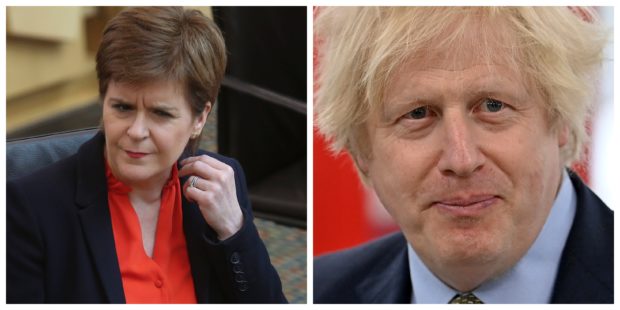 The SNP has criticised Boris Johnson's announcement of a £5 billion "New Deal" intended to rebuild the UK economy in the aftermath of the Covid-19 pandemic.
The Prime Minister visited Dudley in the West Midlands to outline his "build, build, build" recovery plan, which has been touted as similar to the historic programme launched in the US by American President Franklin D. Roosevelt after the Wall Street Crash.
The plan is a "speeded up and intensified" version of what was set out in the Conservative election manifesto, the Prime Minister said, and focuses on funds for capital investment projects such as schools, homes, hospitals, high streets and rail travel.
However, the SNP criticised the announcement, with First Minister Nicola Sturgeon labelling the £5 billion fund as "woefully short" of the £80 billion, Germany-inspired economic stimulus package she had called for to boost the UK economy.
The SNP's Westminster leader Ian Blackford called Mr Johnson's speech a "damp squib" and a "massive missed opportunity to talk about investment, growth and recovery".
His statement echoed that of the First Minister's. He said: "The Tories are putting Scotland's recovery at risk. Yet again, Boris Johnson has fallen woefully short on his promises with this failure of ambition that completely ignores Scotland's needs.
"This recycled money falls far short of the huge investment that the UK requires to secure a strong recovery and it pales in comparison to the bold action being taken in other countries.
"The pandemic has caused an unprecedented economic crisis – and that must be met with an unprecedented response, in line with that announced by other nations like Germany.
"The Prime Minister needs to go back to the drawing board and return with another relaunch speech to announce an emergency budget, a meaningful package of at least £80billion in investment."
£5bn in economic stimulus is woefully short of the c £80bn that would put UK on a par with Germany. I also suspect there will be less to it than meets the eye in terms of genuinely new money. https://t.co/CMSGXLvy79

— Nicola Sturgeon (@NicolaSturgeon) June 30, 2020
Mr Blackford repeated Nicola Sturgeon's call for the UK Government to grant Scotland new financial powers to allow the country to make independent choices which would aid its recovery from the pandemic and address inequalities.
He said: "These powers are essential. Without them Scotland will be left tackling this crisis with one hand tied behind its back.
"Scotland can make different choices to strengthen our economy and build a fairer society – but only if we have the powers and funds needed for an investment-led recovery.
"With the normal powers of an independent country, Scotland would be able to make the most of historically low interest rates to boost the economy – just as other countries are doing.
"The Tory government must match the ambition of Nicola Sturgeon's proposals for at least £80 billion UK-wide in investment, a proper jobs guarantee for young people, and the devolution of powers – or Westminster will be failing Scotland again at this critical time."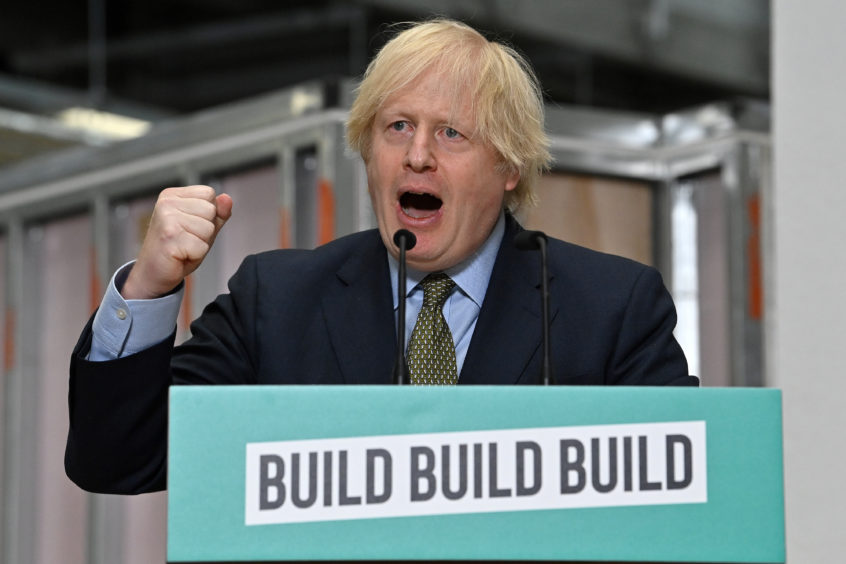 Co-leader of the Scottish Greens, Patrick Harvie, also criticised the Prime Minister's plan.
He said: "This is the bleakest possible vision of a recovery from coronavirus, dressed up in the language of a green new deal.
"His plan to 'build, build, build' includes a massive road building programme and a deeply alarming deregulation of the housing market.
"Both of these could cause enormous environmental damage, as well as increasing emissions. What's more, he can't even say how many jobs would be created.
"This is yet more rhetoric on a green recovery without the action or urgency required. This is no new deal. Boris Johnson even hailed the free market financiers who have caused the most damage. It's very much the old deal on stilts.
"We've yet to see what impact these plans will have on Scotland's finances, but it's clear we must go our own way and reject this catastrophic approach."
Earlier this month, Germany unveiled a €130bn (£116.4bn) package of tax and spending measures – equivalent to 4% of the country's GDP – designed to boost the country's economic recovery from the pandemic.
The measures announced by Angela Merkel's government include a €50bn fund to address climate change, innovation and digital technology, a €300 one-off payment for every child in the country, and a €25bn loan support programme for small firms that have seen their sales drop by more than 60% for June to August.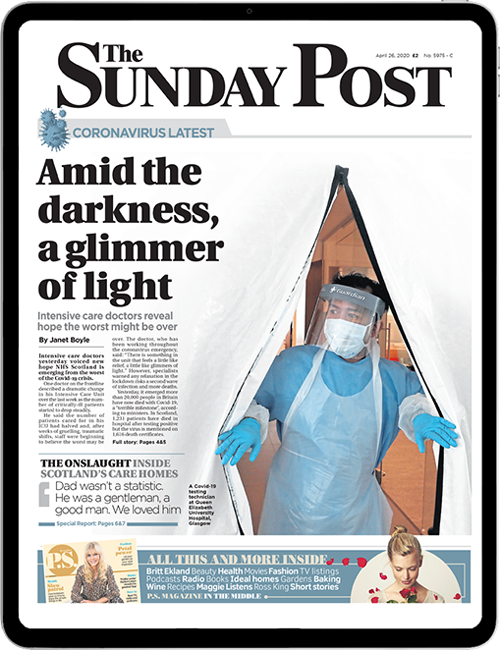 Enjoy the convenience of having The Sunday Post delivered as a digital ePaper straight to your smartphone, tablet or computer.
Subscribe for only £5.49 a month and enjoy all the benefits of the printed paper as a digital replica.
Subscribe