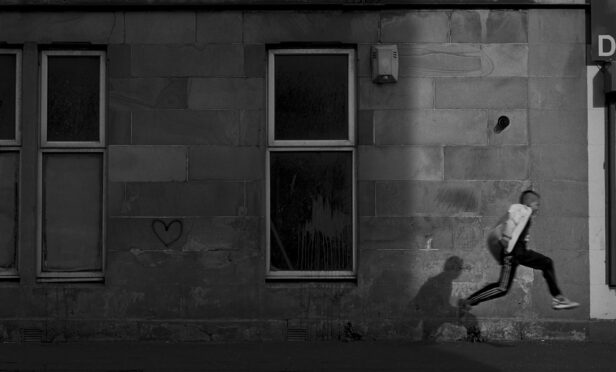 The next first minister must act urgently to combat a crisis of poverty and health inequalities cutting lives short in Scotland's poorest postcodes, according to experts and campaigners.
The three candidates vying to become Nicola Sturgeon's successor all say easing the impact of poverty will be a priority but have been told action must replace rhetoric to ease an escalating health emergency. Figures published last week exposed how the gap between those living in the most and least deprived areas in Scotland in terms of healthy life expectancy and deaths from coronary heart disease has widened to record levels.
The statistics reveal the number of years people living in the least deprived areas can expect to have good health is 72 but just 46 in the most deprived areas.
Meanwhile, Office for National Statistics figures show that men in Glasgow live up to 73 on average, compared to 85 in Westminster, London.
Landmark investigation exposes how health inequalities driven by poverty are killing men, women and children in our poorest postcodes
Today, The Sunday Post publishes a report taken from Broke: Fixing Britain's Poverty Crisis, a landmark book exposing health inequalities blighting Glasgow.
The book, a collection of frontline reports charting the deepening impact of poverty in Britain, is supported by the Joseph Rowntree Foundation and Chris Birt, associate director for Scotland, called for the new first minister to act with urgency.
He said: "That people from our most deprived communities have nearly 26 fewer years of healthy life than those from our wealthiest communities should stop whoever is about to become first minister in their tracks. This book shows the multiple failures of government at all levels to reduce poverty in Scotland and the devastating toll this takes on individuals.
"As a result, the next first minister must turn rhetoric into real change. They need to recommit to the SNP's manifesto promise to deliver a minimum income guarantee so that everyone in Scotland can live on a decent income.
"They need to redesign public services so they are best where they are needed the most. They need to re-energise their commitment to social housing to provide security for people to build their lives on.
"And they can't rely on platitudes about growth reducing poverty, unless the benefits of that growth are shared far more equally than they are now. Over four in five people in Scotland think the economy doesn't work for them. The new first minister needs to get on their side."
Poverty Alliance director Peter Kelly said the next first minister should increase the Scottish Child Payment, make school meals free for all pupils and expand funded childcare.
He also said there should be more community link workers in GP surgeries to help patients get welfare rights advice or refer them on to emergency food providers and other services.
He said: "It's completely unjust that in a wealthy country like Scotland your health outcomes and life expectancy are so closely tied to your income."
Sir Harry Burns, who was the country's chief medical officer for eight years, said the cost to the Scottish economy of poverty and inequality was more than £5 billion a year.
The professor of global public health at Strathclyde University said the new first minister had to make far greater investment in supporting families and children. He added: "Just about every country has a gap in life expectancy between rich and poor people and governments tend to attribute the gap to habits which are associated with people at the lower end of the social scale, like smoking, poor diet, obesity, alcohol, drugs, and so on.
"Therefore, governments tend to come up with a notion that we have to make it harder for them to buy alcohol, fatty food or whatever. They are making the wrong choice, is basically what underlies government thinking.
"In fact, what the evidence tells us is that poor health outcomes and poor social outcomes are associated with problems in childhood.
"People choose to take drugs and alcohol because they've had a chaotic early-years experience and don't have the capacity to make good choices. The next first minister needs to focus on families and the wellbeing of children. He or she needs to focus on the data that allows us to identify the families in greatest need of support. It's essential that we begin to apply interventions that will identify families in difficulty and support them in order to nurture their children in ways that give them healthy, successful lives."
He added: "We need to invest in families. I remember one politician said to me, 'Well, that would be very expensive.' I worked out how expensive it would be not to invest in families, and it's a hell of a lot more."
The Sunday Post view: It is beyond time to end obscenity of early deaths on our poorest streets
SNP leadership candidate Kate Forbes said helping people living in poverty would be her priority as first minister.
The finance secretary said: "It is quite clear that to tackle these health inequalities it will require an all-government approach. I will therefore have an action plan created within weeks of becoming first minister to ensure all ministers are aware of how their portfolio areas must contribute to this work.
"The quantitative data is hugely concerning but as the report itself makes clear we do not fully understand the causes in some areas. I will therefore instruct my health secretary to commission qualitative research to inform our ongoing work of government.
"Scotland is blessed with some world-leading researchers in public health matters who can be mobilised to assist us.
"This is of such importance, I will ensure this is made a permanent agenda item for Cabinet discussions. The poor of Scotland must not be the forgotten minority.."
Health Secretary Humza Yousaf, who is also running for the SNP leadership, said: "There are some key initial steps I will take – investing more in 'Deep End' GP practices working in the most deprived areas, investing more in community and primary care and looking more at the incredible work being done by community link workers across the country.
"We have also seen the success of the Rapid Cancer Diagnostic Services in reaching those who live in areas of higher deprivation. If elected first minister I will ensure we have a further roll-out of these services which help detect cancer early, as a result improving outcomes."
Fellow leadership candidate and former community safety minister Ash Regan said: "We must review our approach to policy creation, implementation and monitoring, and ensure that we are working cohesively with those on the front line.
"By listening to what works and what needs more work in all policy areas, then together we become more ambitious and holistic in our thinking to ensure that no one gets left behind in Scotland."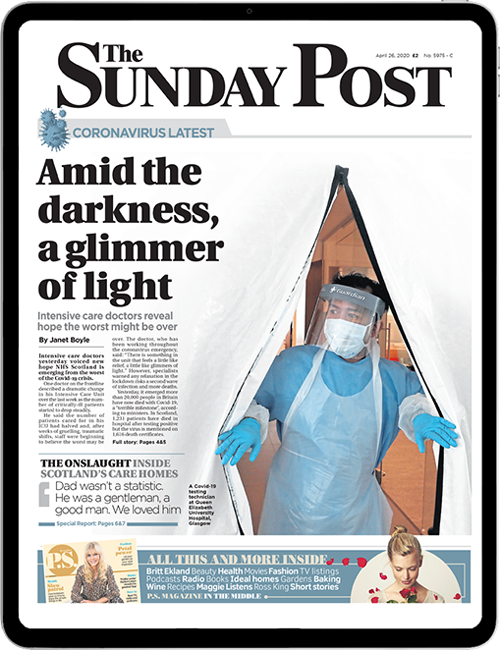 Enjoy the convenience of having The Sunday Post delivered as a digital ePaper straight to your smartphone, tablet or computer.
Subscribe for only £5.49 a month and enjoy all the benefits of the printed paper as a digital replica.
Subscribe