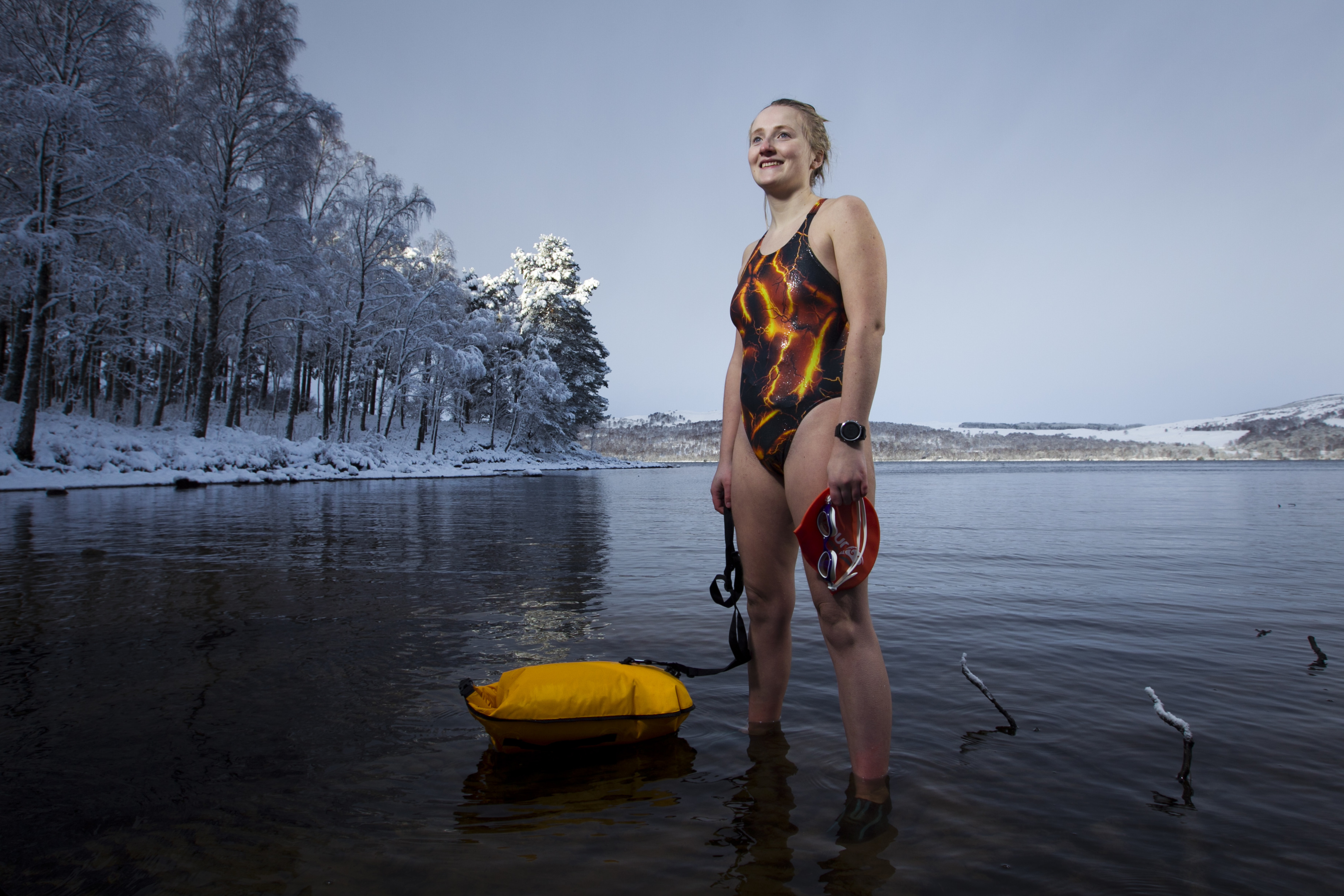 WILD swimming leaves Laura Ormiston chilled but thrilled.
Despite a rare genetic condition affecting her joints and causing chronic pain, Laura strikes out across a freezing Loch Rannoch.
Laura, 24, from Eaglesham, said: "I know this would not be everyone's cup of tea, but wild swimming surrounded by stunning Scottish scenery is the only way I feel alive. It's kept me feeling that way despite very challenging physical difficulties.
"I can't think of anywhere else in the world I'd rather be, or anything I'd rather be doing.
"And the painkilling benefits of wild swimming cannot be replicated by medicine. Everyone should try it for the sake of their health." Laura suffers from a rare genetic condition known as Elhers Danos Syndrome, which affects the connective tissue around her body, causing gastric problems and leaving her in constant pain.
Despite her childhood and teenage years being blighted by the condition, Laura, who works in a nursery supporting children with complex needs, is determined to go wild swimming in every continent in the world.
She said: "I've lost so much because of pain and medical complications, I live every moment to the full, and this challenge is top of my 'bucket list'.
"Wild swimming has saved me, kept me going. I cannot imagine life without it now. Just 10 minutes in freezing water gives me half an hour being pain free. I savour it."
Her coach, Robert Hamilton, 50, of Vigour Sports, describes Laura as an "incredible athlete" and said: "An ordinary person would be lucky to survive for just two minutes.
"Your system shuts down. Cold water shock sets in. It can kill you. The survival rate is just one minute per degree of temperature. The coldest tap water is 16C. A swimming pool is 28C. Loch Rannoch was less than 2C today."
Robert added: "It's taken several years of training and a lot of stamina for Laura to achieve what she has. It's all the more incredible she's also fighting a medical condition."
Robert, from Glasgow, started Vigour Events five years ago and has trained swimmers to Olympic level.
He says wild swimming is taking over from marathon running as the latest "must do" adventure sport.
Robert said: "It's taken off in the past three years. We now have far more women than men taking part, particularly women over 35.
"It's an antidote to modern living. We're often boxed in at the office or working from home."
But with 78 fatalities at open water sites across Scotland, Robert is helping draw new rules to make the sport safer – like wearing a bright cap.
Robert said: "Plus one of the most common mistakes is not letting others know where you've gone."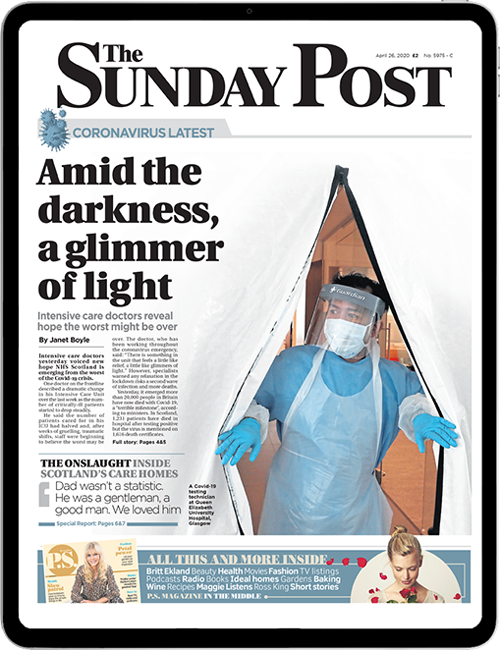 Enjoy the convenience of having The Sunday Post delivered as a digital ePaper straight to your smartphone, tablet or computer.
Subscribe for only £5.49 a month and enjoy all the benefits of the printed paper as a digital replica.
Subscribe