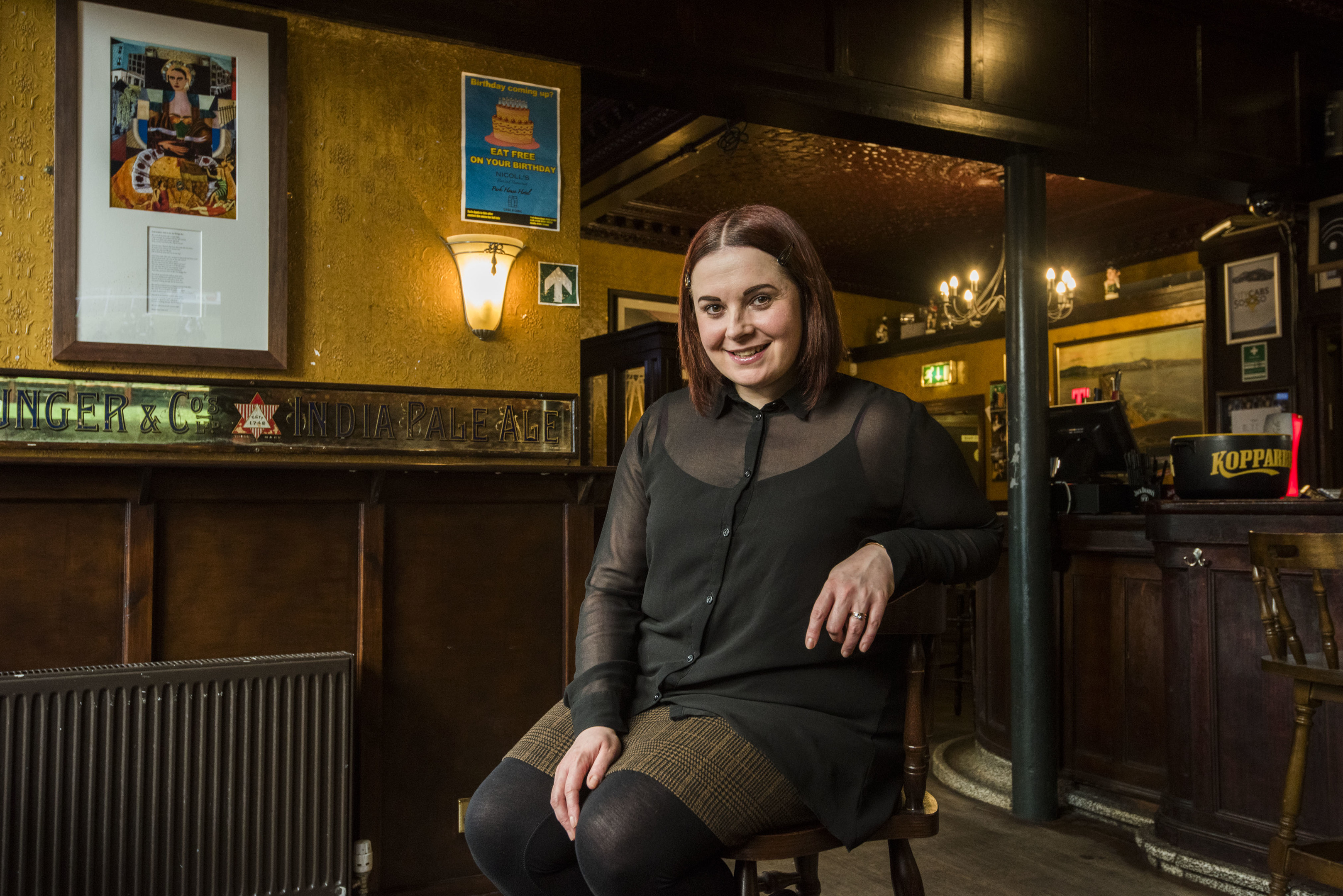 HE'S had a bus named after him, and a beer. His face has been tattooed on a fan's leg, and embroidered into a woven portrait.
Such is the depth of feeling for the late legendary Dundonian songwriter Michael Marra, that the commemorations of his work run far beyond music.
That'll be the case again next month, when his life is celebrated in a unique night staged as part of this year's Celtic Connections festival in Glasgow.
The event will comprise an evening of dance, music, visual art and conversation hosted by writer James Robertson, whose biography of the Tayside Bard, Arrest This Moment, is the inspiration for the night.
Michael's daughter Alice is among the performers who will take part, along with folk singers Rab Noakes and the Karine Polwart Trio.
It's five years since Marra, whose songs include Mother Glasgow, Hermless and Chain Up The Swings, died from cancer, aged 60.
For Alice, the Celtic Connections event is different from any of the other tribute concerts.
She said: "It's a collaboration, and more of an impression of the biography which James Roberston has written than a tribute night."
Alice, who plays in Dundee-based indie band The Hazey Janes with brother Matthew, found the willingness of others to stage tributes to her father helped her cope with his death.
"I think at first that really did help," she said. "I could almost hear him in my head; he was always telling us to keep working, no matter what we do.
"So I was treating all these things as work, and I kind of kept a bit of a distance from it emotionally. But five or so years later, it has taken its toll.
"I remember being at his funeral on the Saturday and then on the Wednesday, I was on stage at Perth concert hall with Dougie MacLean singing one of Michael's songs, and it didn't stop from that point on – carrying this legacy, being an ambassador.
"I don't think I realised at first how much of an effect it was having on me, but I do see it now."
So great is the affection for Michael's work, she can afford to take the break.
From beers to biographies, buses to embroidery, his fans have been highly creative in the preservation of his music and memory.
Alice said: "I think myself, my brother and my mum have been surprised that people are still hungry for this sort of thing. We're responding to what people are asking for, but it's not just about music.
"He's had a beer named after him, called Hermless, made by a brewing company near Dundee called Mor Brewing. The label features Michael's artwork, with his signature on it. It's funny – the beer's called Hermless and it says 4% below that, so it's not a strong beer.
"My mum poured the first pint of it in the Taybridge Bar, and it has raised a lot of money for the Optimistic Sound charity we set up after Michael died to fund Sistema Scotland's Big Noise Douglas Orchestra in Dundee.
"Not long after he died, they started naming buses in Dundee after well-known Dundonians. And one of the first ones that came out was the Michael Marra bus.
"There's a chapter at the end of the biography listing things that have happened after he died. One woman made an amazing woven portrait of him, there's another guy who has had a tattoo of Michael's face on his leg. He came to a book launch event we had in October, and he's right there on the guy's leg, next to Joni Mitchell.
"These things are happening all the time, and we're surprised every day how people are still talking about him, how relevant it is. It doesn't feel like that's going to stop any time soon."
The event, Arrest This Moment: Celebrating The Life Of Michael Marra In Words And Music will take place on Feburary 1 and is billed as "a celebration of his life, work, wit, wisdom, unique imagination and boundlessly compassionate humanity".
Michael's brother Chris will also feature, as will choreographer Frank McConnell, who the songwriter worked with on his theatre show A Wee Home From Home.
What does Alice think her dad would make of it all?
"I think he'd be very surprised and embarrassed, or have a 'minter' as we say in Dundee," said Alice, referring to Dundonian slang for a red face.
"I think he'd be delighted at the number of different people covering his songs, because that's what he always wanted."
Next month's event will be held at the Pavilion in Glasgow, marking the first time the 114-year-old venue has been used for Celtic Connections.
Put on Perdido. Tonight's the night. I want to dance with Jimmy Howie in the pale moonlight – From Frida Kahlo Visits The Tay Bridge Bar
One of Michael Marra's most popular songs is remembered on the walls of the Tay Bridge Bar, in Dundee, where his portrait of Mexican artist Frida Kahlo hangs on the wall.
The painting Frida Kahlo's Visit To The Howff was presented to the pub – one of the singer's favourites – by his widow Peggy after his death.
His song Frida Kahlo's Visit To The Tay Bridge Bar was a favourite in his live set, having first appeared on the album Posted Sober.
It imagines the Mexican artist and feminist icon, who died in 1954, returning to earth and arriving at the bar – flooding it with a "scarlet light" – and having a good night before heading back to the pearly gates.
Jimmy Howie was an acclaimed Dundee artist, who died at 79 in 2011, but it is his skill and enthusiasm as a dancer that was remembered in Michael's song.
And Perdido is a jazz standard, first recorded by Duke Ellington.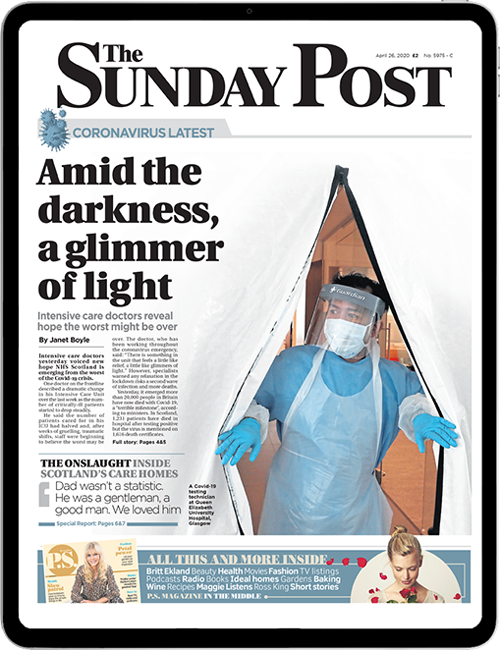 Enjoy the convenience of having The Sunday Post delivered as a digital ePaper straight to your smartphone, tablet or computer.
Subscribe for only £5.49 a month and enjoy all the benefits of the printed paper as a digital replica.
Subscribe