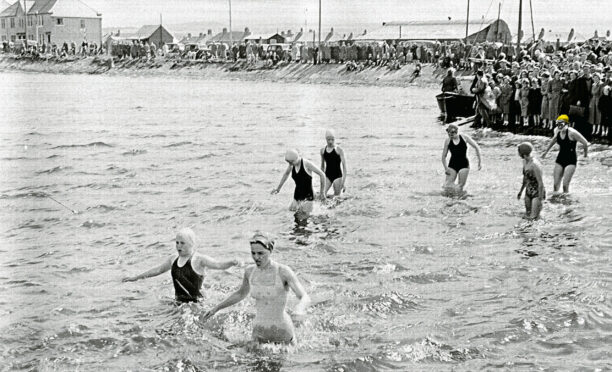 It has been a few years since Sandra Lea joined scores of wild swimmers to cross the firth, 65 to be precise, but she is, again, raring to go.
The 82-year-old was one of hundreds of Highland open-water swimmers to brave the strait between the Beauly and Moray firths opposite Inverness before the Kessock Ferry Swim ended in 1968.
Now, more than a half-century since the last swim, the event is being planned again this summer and Lea can't wait, having taking part in the event from the age of eight until she was 17 in 1957. Back then, it followed the ferry route between North and South Kessock.
She said: "Before the sixties and the building of an indoor pool in Inverness, we all swam outdoors. It was common for swimming competitions to take place in the sea, too. There were several similar events and we thought nothing of it, even as young children, getting into cold water and sometimes in very rough conditions. There were no swimming wetsuits back then either. I wore a swimsuit knitted by my mother and you can only imagine how heavy that was in the water."
Lea, a multiple medal-winning masters swimmer who recovered from breaking her back at a championship in South Korea four years ago, celebrated her 80th birthday by "swimming the Ferry", but is looking forward to rejoining swimmers taking part in the mass event.
She still swims several times a week in local lochs and the sea, and said: "Swimmers do cross the firth and there have been some occasional group swims but it is good to see an official event returning and it will feel very different with many more swimmers. I will join in if I can and swim, as usual, without a wetsuit.
"I did the swim when I was 80, although a lot slower than my fastest time of 19 minutes as a teenager."
Despite the challenging cold water and currents, Lea is one of 600 potential participants to voice interest in joining the Kessock Ferry Swim 2022. Its return is the brainchild of Johannes Petersen, founder of outdoor education charity Àban. He has been overwhelmed by the interest.
He said: "We are all about showing people how to enjoy local micro-adventures for the benefit of their health. The Beauly Firth is on our doorstep and if you know the crossing from South Kessock to North Kessock it's an obvious challenge for swimmers.
"There used to be a swim event every year and I thought it might be a good to resurrect it but I didn't expect there to be such huge interest – and so quickly – in the concept."
It was in 1947 that the Kessock Ferry Swim was first hosted by the former Inverness London Midland Scottish (LMS) Amateur Swimming Club. For 21 years an annual swim contest followed a similar route to the Kessock ferry, which travelled back and forth in the firth before the Kessock Bridge was built in 1982.
Newspaper reports at the time reveal that turnout was usually around 20 to 30 competitors, including children and adults, with large crowds turning out to watch. The aim was to be the fastest to swim from south to north and back again, or to complete the most number of crossings. Some years, adverse weather conditions, rough sea and strong currents hampered the swimmers.
The relaunched Kessock Ferry Swim, which will be almost a mile in length, has been strategically timed to take place between 9am and 11am on June 25.
Petersen said: "Because the stretch of the Beauly Firth is prone to strong currents, we've picked a window of opportunity on a weekend in summer and at high water with minimal tidal flow. However, wind and heavy rain could prove problematic and we will have a contingency plan for extreme bad weather."
Swimmers, among the hundreds who registered their interest in an initial survey about the challenge, also hope to secure a place when entries open on April 1. Colin Macleod, from the Isle of Lewis, is attracted by the opportunity of a new swimming route.
He said: "I have done a lot of open-water swimming, including a few other ferry route swims. The Kessock Ferry event is a chance to take part safely in a mass participation and organised event."
Macleod added: "I'm also looking forward to the social side of swimming as a big group again after the pandemic restrictions."
Victor John-Charles, 68, of Glasgow, aims to participate with his 19-year-old son William. He said: "We already enjoy swimming in lochs around Glasgow and we've taken part in other outdoor swim events together.
"I look forward to swimming in a different place and to being part of a new chapter of this historic event."
Petersen is grateful to local groups and organisations for their support in preparing for the swim, which will also be a fundraiser for Àban. He said: "We hope this will be a fantastic community event and the start of an annual challenge for swimmers."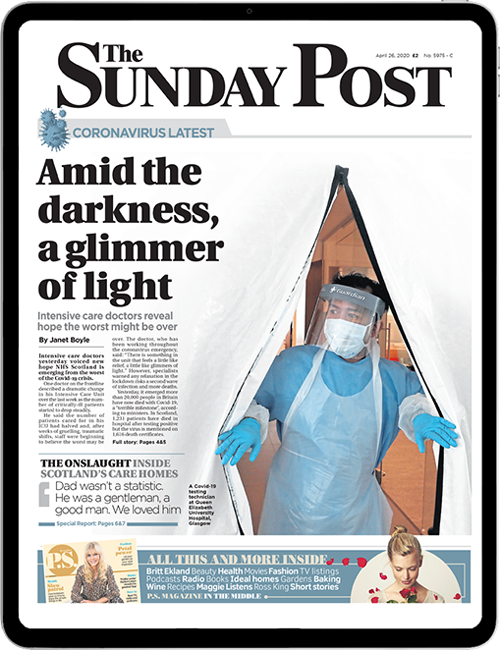 Enjoy the convenience of having The Sunday Post delivered as a digital ePaper straight to your smartphone, tablet or computer.
Subscribe for only £5.49 a month and enjoy all the benefits of the printed paper as a digital replica.
Subscribe