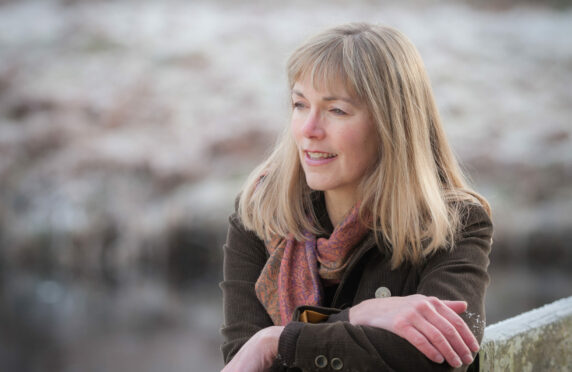 Merryn Glover is an award-winning writer of fiction, drama and poetry who lives in the Cairngorms
Setting up a new event is like taking a running jump off a pier. You don't know if the water's going to be freezing or tangled with seaweed or possibly even infested with sharks. But you just have to do it.
Even in the time of Covid when the complications are multiplied and people are afraid. Especially in the time of Covid. And so it was that musician Hamish Napier and myself took the plunge with the first of the Storylands Sessions last week.
It's a new series of events in Badenoch. Meaning "the drowned lands" in Gaelic, this beautiful floodplain between the Cairngorms and the Monadhliaths is a rich source of stories, from Pictish battles to Jacobite strongholds, the Ossian epic to the Wolf of Badenoch.
It has led to a new name for the area, The Storylands, in a drive to celebrate its unique heritage. But the stories are not just from the past. They loop and flow on down the generations, changing course and character as successive peoples come and go, adding new voices and making new stories.
So the idea for the Storylands Sessions was born. These are two monthly events in Badenoch, one an open-mic focused on storytelling and poetry, with music weaving it all together, and the second a trad tunes session, threaded with stories.
The venue for the open-mic is Loch Insh Watersports, so I decided our first theme would be "water" and begged everyone I knew to come and, better still, tell a tale.
I was terrified only two-and-a-half people would turn up. But I arrived to a room bright and beautifully arranged by the Loch Insh team and a trickle of people with eager faces behind their masks. We leapt first into a whistle tune from Hamish, Spey in Spate, then Duncan Freshwater's story of his father's battle to win access rights on the river in the early days of the watersports centre.
The night flowed on through poems about eels, the Spey and the Grey Coast; a comic ballad about an old fisherman, a song about boats, and more music on piano, guitar and bazouki.
There were hot pies and cold drinks and stories spilled out: one from Alice Goodridge, our channel swimmer who was "Billy no mates" when she arrived here looking for dookin' buddies and has gone on to set up Cairngorm Wild Swimmers and Loch Insh Dippers, with hundreds taking the plunge.
I told the story of the Chapel of the Swans, our ancient church above Loch Insh, with its monks, myths and magic bell.
We listened to a woman's memories of carrying water to her Irish grandmother's house and finished with the story from a local GP of the time in Kathmandu when his use of "Water of Life" – electrolyte solution – saved a woman's life.
By the end, the place was brimming. People were talking and laughing – masks and space retained where necessary – but still wallowing happily together.
Afterwards, when we were packed up, I was exhausted but high as a kid catapulting off a pier. The Storylands Sessions are go. Find us online and come on in – the water's lovely!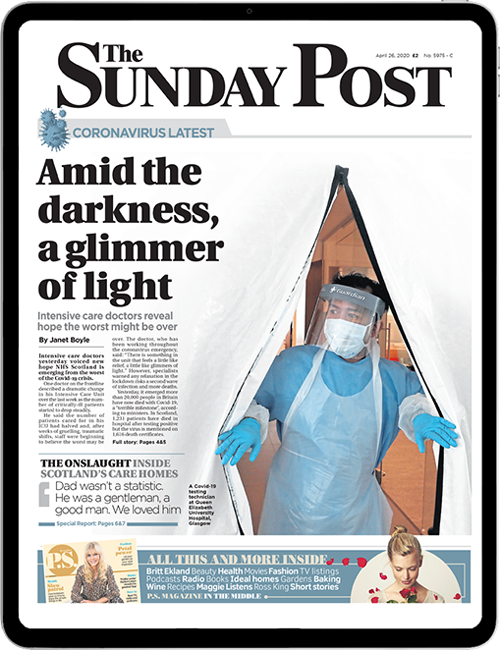 Enjoy the convenience of having The Sunday Post delivered as a digital ePaper straight to your smartphone, tablet or computer.
Subscribe for only £5.49 a month and enjoy all the benefits of the printed paper as a digital replica.
Subscribe