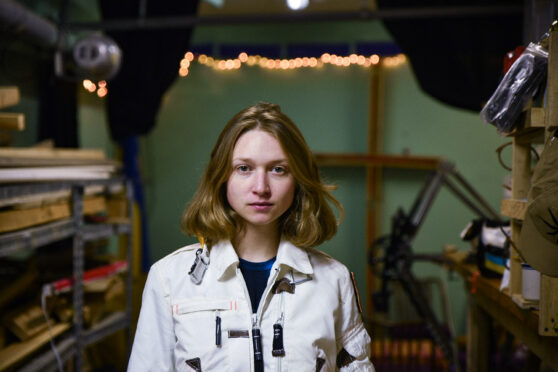 Svitlana Dolbysheva was preparing to start a new job at the start of March.
Instead, the 26-year-old web designer is living in a basement in Kyiv and spends her days helping to make anti-tank traps and armour plates for soldiers on the frontline.
Despite heavy fighting in the city's northern suburbs that threatens to spread further into Kyiv, Dolbysheva said she has no plans to flee. "Maybe it's good that people who were really scared moved out, because then the people who are left are stronger," she said. "Maybe in war conditions, that's the most important thing."
As Russia's invasion of Ukraine enters its fourth week, the capital's piercing air-raid sirens and distant explosions are a constant reminders that the enemy is close. But a new normality has emerged among the Kyiv civilians who have stayed to protect their city.
During an interview at a Kyiv supermarket – one of the few indoor public places left where people can meet – Arthur Kharytonov, the 26-year-old president of a pro-democracy campaign group, pointed to the workers stocking the shelves.
"All the people who are working here are heroes," said Kharytonov, who divides his time nowadays between lobbying his international contacts to support Ukraine and serving as a guard at his neighbourhood bomb shelter.
"I do feel this work is of the same importance as our guys on the frontline," he added.
The changes to daily life are obvious for those who have stayed behind. The city's traffic, which is normally extremely heavy but now down to a trickle of vehicles, is forced to weave through the tank traps and DIY fortifications of sandbags and concrete.
The streets are patrolled by the Territorial Defence Force, a normally part-time branch of the armed forces now swollen with volunteers. Some are armed with Kalashnikov assault rifles, others carry shotguns. They also enforce the city's 8pm evening curfew, upon which civilians left on the street are presumed to be Russian saboteurs. But, even with Russian troops now just 10 miles from the city centre, residents carry on with their lives. Electricity, water and internet function normally, while supermarkets maintain an adequate, if sometimes sporadic supply of bread and meat. The pharmacies still dispense medicine while pet stores keep the city's dogs and cats fed.
"It's very nervous, but at the same time it's calm, and I feel that day by day people are starting to feel better," said Kharytonov.
While Kharytonov admits to having sleepless nights at the beginning of the war, he said that he rests relatively soundly these days. People who have left the city, he added, largely did so out of panic.
"For some people, it's depressing to feel that Russia is 15 kilometres away from your home, but I personally have a very strong trust and faith in our army," he said.
Of course, added Kharytonov, his sense of security did not extend just a handful of miles north to the suburb of Irpin. Thousands this month have fled this satellite city, which has become the epicentre of Russia's stalled push into the capital.
"Right now we're in the Kyiv city centre, and it's quite calm here if you compare it to the northern part of Kyiv, near Irpin and other hot spots, where we have total war," he said.
Even the city proper still occasionally gets deadly reminders of the brutal warfare just beyond its limits. Last week, at least four Russian bombs killed a total of six civilians in the city's Obolon, Podilskyi and Sviatoshynskyi districts. The attacks, which set two separate apartment buildings ablaze, helped prompt Mayor Vitali Klitschko to declare a 35-hour curfew in the middle of the week due to the city's "difficult and dangerous moment".
As some residents continue to go to day jobs and others volunteer to support the military, many are readying to personally fight the invaders.
Oleksandr Lichenko, a 55-year-old avionics engineer, sent his wife and daughter to the relative sanctuary of western Ukraine while he stayed behind with their dog and three cats. He has also acquired a five-litre tank of benzene that he intends to use to make Molotov cocktails should the Russians come to his neighbourhood.
Vladimir Putin, he said, will lose "100%" against a united, modern Ukraine that is quickly finding its place as an independent nation 30 years after the collapse of the Soviet Union.
"It is becoming obvious who we are and what our country is," he said.
Additional reporting by Yaroslav Khaletskyy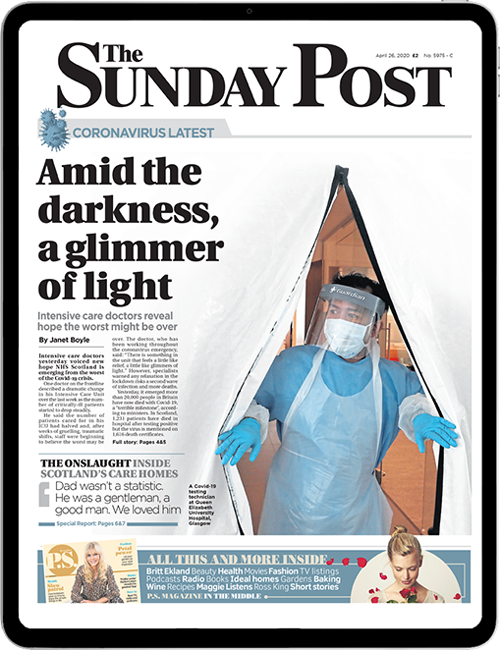 Enjoy the convenience of having The Sunday Post delivered as a digital ePaper straight to your smartphone, tablet or computer.
Subscribe for only £5.49 a month and enjoy all the benefits of the printed paper as a digital replica.
Subscribe