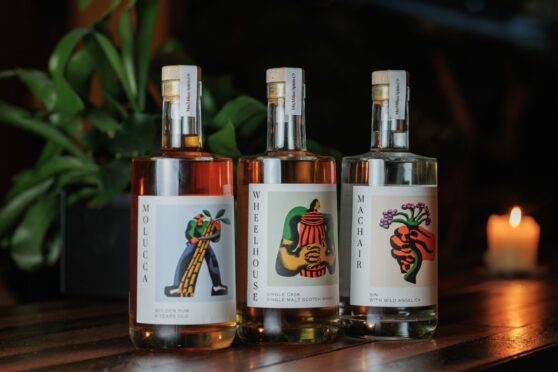 Standing out in the crowded drinks market is no easy task, but dynamic father and son duo Angus A and Angus E MacMillan have a secret weapon – the heritage and history of Scotland's island communities.
Hailing from Uist in the Outer Hebrides, the pair have taken inspiration from the island's rich maritime past to design the inaugural spirits for their new independent bottling firm, even using botanicals harvested from their own croft to ensure unique and unusual flavours.
Opting for characteristics and flavour profiles that represent the isles, the initial trio of tipples comprises Wheelhouse Whisky, an eight-year- old single cask single malt produced on Islay, the "herbaceous" Machair Gin, which contains heather and wild angelica, and eight-year-old golden Molucca Rum.
"Skye, Orkney, Shetland, Islay, of course, Mull and Harris, distilleries are all over Scotland so we thought it would be a possibility for us, too," explained Angus A MacMillan, who serves as managing director of the new venture, MacMillan Spirits. "As a proud islander, I wanted to bring together flavours and stories inspired by the Outer Hebrides.
"We took advice from foragers who came over to the island and identified 60 or 70 botanicals that we could choose from, all sitting on the croft or Machair and just around about us. However, this initial collection is just the beginning of our plans for creating a family of spirits that embodies our small island home and celebrates our slow, natural craft. There will be other variations as we explore further, and there are plenty of options that's for sure."
Although rum might be more traditionally associated with the warm, sandy shores of the Caribbean, MacMillan says one of the spirit's core ingredients creates a special connection between the tropical islands and his slightly more blustery Hebridean home.
"It's inspired by Martin Martin's 1703 book A Description of the Western Isles of Scotland, which talks about finding Molucca beans, sometimes known as sea hearts, on the Western Isles," he said. "Molucca Beans are smooth seeds from the warri tree, which wash up on our Hebridean beaches having been carried on the Gulf Stream from the Caribbean.
"We find these heart-shaped seeds hidden in the sand and tangled in the seaweed – a smooth, shiny seed the size of your palm – like a heart-shaped pebble but light as a husk. It's such a special link."
He added: "Rum is an underrated drink, yet one of the most innovative. People have been talking about rum being the next big thing for a while now – but you have to make it happen haven't you? If we can bring it to the market, that will be a great thing. You can just enjoy our rum, I think, with just a block of ice."
While a great deal of work – not to mention sampling – went into ensuring every pour packs a punch, each of the MacMillan Spirits bottles are just as special, featuring labels with specially-commissioned artwork by Minneapolis-based painter and illustrator Nick Dahlen. MacMillan said: "The prints were an inspiration, which I think people will want to see sitting in their pantry because they really do stand out."
Among the founding directors behind one of Scotland's biggest community land buyouts, which saw Islanders on South Uist purchase 92,000-acre areas in 2006, MacMillan is also behind Benbecula Distillery, which is currently under construction and due to open later this year. The 69-year-old now hopes both the bottling arm of his business and the distillery will boost the local economy and create more jobs.
He said: "You find that people from the islands would want to move back and find employment opportunities at home, and there's going to be at least 25 direct jobs created by the distillery.
"From Skye and Tallisker and Raasay, Harris, North Uist and Barra, you are part of an inclusive distillery tourism scene. It's the more the merrier."
Visit macmillanspirits.com
---
Burnt lemon sour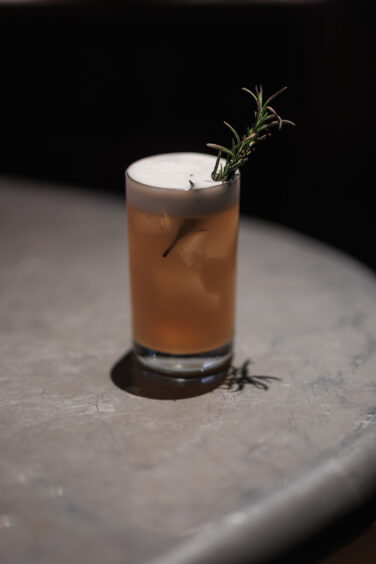 Smoky, salty yet fresh and sweet on the tongue, this cocktail is a fine complement to MacMillan Spirits' Wheelhouse Whisky with its lick of sea air and salt, whispers of oak and a touch of vanilla.
You'll need
50ml Wheelhouse Whisky
2 barspoons Torched Lemon Oleo
20ml fresh lemon juice
20ml Rapscallion Burnt Lemon syrup
3 dashes angostura bitters
1 fresh egg white
Torched rosemary sprig
Method
Add all the liquids and egg white to a cocktail shaker with a few cubes of ice. Shake for 30 seconds and strain into chilled glass. To garnish, lightly torch a spring of fresh rosemary, and rest on the rim of the glass to add a fragrant, wooded and smoky finish.
---
Anjelica and pepper berry martini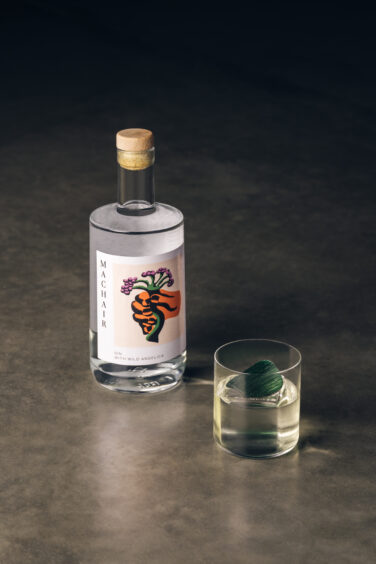 The MacMillan house martini – of sorts. This riff on the classic cocktail compliments the sweet floral notes and earthy wild angelica of Machair Gin, and is balanced with saline for a truly decadent serve.
You'll need
50ml Machair Gin
15ml Penja Pepper Berry Cordial
10ml Cocchi Vermouth
3 dashes of saline solution
Garnished with candied angelica disk
Method
Add the ingredients to a shaker and stir slowly. Strain over a large block of ice in a rocks glass or tumbler, and garnish with the candied angelica disk.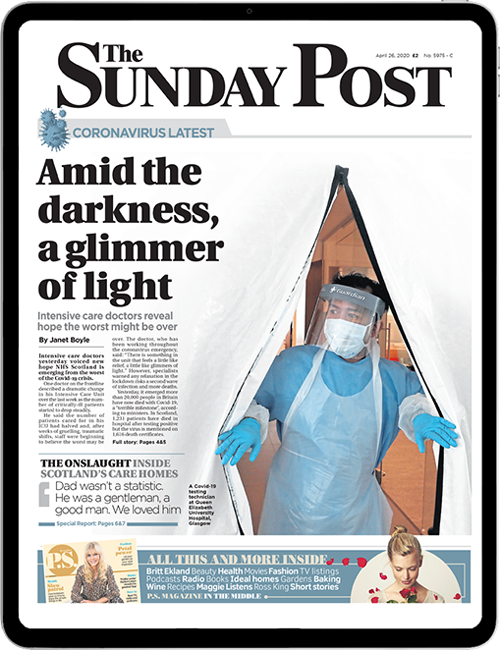 Enjoy the convenience of having The Sunday Post delivered as a digital ePaper straight to your smartphone, tablet or computer.
Subscribe for only £5.49 a month and enjoy all the benefits of the printed paper as a digital replica.
Subscribe