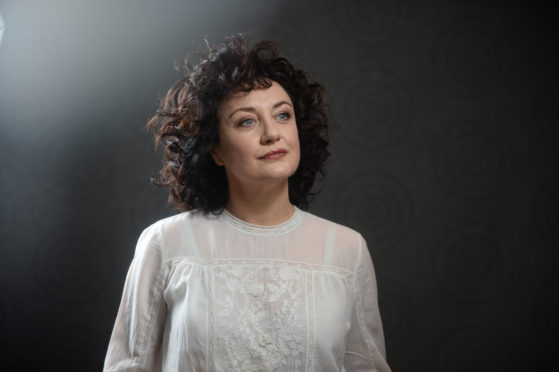 Dancing around her living room late at night, Lorraine McIntosh was doing something many others have done – listening to her records over the last 30 years.
But this was a first for her.
"I never really listen to our music in the house," said the Deacon Blue singer. "The band got together on Zoom one Friday night and had a couple of drinks.
"After it I actually put our album on and jumped about the living room to it. The band were all away by then, including Ricky (Ross, her husband and Deacon Blue singer-songwriter).
"I just felt I needed to hear those songs really loud. I was dancing around thinking how one day we're going to get to play these songs."
The band's 10th album, City Of Love, shot to No 4 in the UK album rankings the week before lockdown, giving the Glasgow outfit their biggest chart success since 1994.
Recorded in Gorbals Sound studios, the songs have taken on an unexpected meaning in the weeks immediately after release.
"So many people have said that about songs like Weight Of The World, A Walk In The Woods and In Our Room," said Lorraine. "I don't know how that's happened, but it seems to have become quite a prescient album. These songs have touched quite a few people in these times.
"I never really listen to our albums. I put them away and move on. But I've listened to this one a lot. I suppose those emotions are just under the surface in so many of us now."
Since lockdown, Ricky and Lorraine have released an EP recorded at home for Colin Murray's Lock Inn Sessions on Radio 5 Live, with guitarist Gregor Philp also contributing from his home in Dundee. The collection includes a timely cover of Nick Lowe's song What's So Funny 'Bout Peace, Love And Understanding.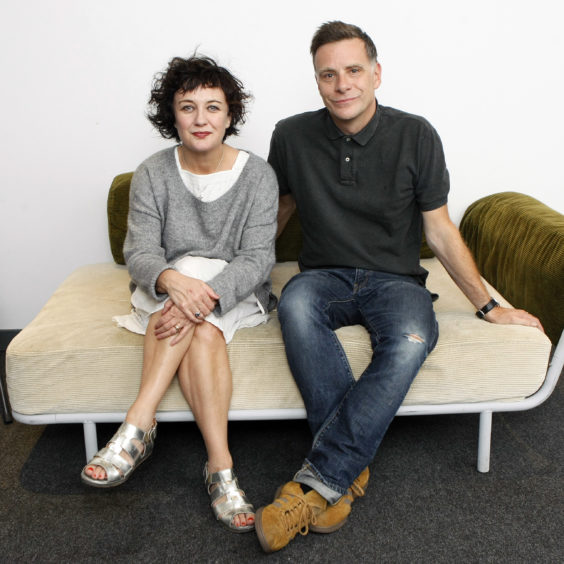 "It was a lovely thing to do," said Lorraine, "but it was weird doing the on-air chat over Zoom, all looking at each other."
As well as coping with the strain of lockdown, Lorraine, who lives with Ricky in Glasgow, was taken ill with coronavirus in the early stages of the outbreak.
She said: "It has taken quite a while to get over it completely. I was in bed for three weeks, and then recovered.
"There are days when I think I'm totally over it, and then there are days which come along and I feel as bad as I did. A few weeks ago I was back in bed for three days, wiped out. There's so much that they still don't know about it.
"I've only recovered about 10% of my taste and smell after seven weeks, and I've not been able to go running, which I do a lot. But, on the whole, I'm fine."
When the outbreak forced the lockdown, the National Theatre of Scotland was quick to mobilise, and announced an online series, Scenes For Survival, in collaboration with BBC Scotland.
The idea was not only to create theatre during lockdown, but also to raise money for theatre workers through the Scenes For Survival Hardship Fund.
Lorraine, who has acted in a variety of theatre projects including NTS's revival of Scottish classic Men Should Weep and boxing play Beautiful Burnout, was asked to contribute, filming a monologue at home.
The performer, who also appears in the new series of Outlander, said: "It's written and directed by David Greig (Local Hero; Charlie & The Chocolate Factory) from a wider piece of theatre he'd been a part of called Whatever Gets You Through The Night.
"They thought Ricky might be into the idea of saying a few lines, even off-camera, but he wasn't up for it, and I wasn't really either. It's a piece about a relationship, and I didn't want people thinking it was about ours.
"It's a woman having a conversation with someone on the phone, remembering a night they met a long time ago and how she'd almost blown this intimate moment between them by saying something really stupid."
The six minute scene, entitled The Bees, saw former River City star Lorraine film herself on her phone.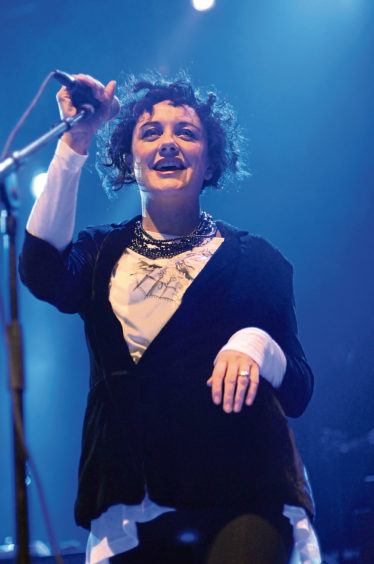 "It had to be done in one take, so it was a fair bit to learn," she said. "I'd get to the second-last line and I'd hear our son coming back from the park with the dog, make a mistake, and then I'd be like Ford Kiernan's Angry Man character."
Lorraine is in no doubt about the importance of the Scenes For Survival initiative for the sake of keeping people who work in theatre employed. She said: "Theatre and the arts are on a precipice. So many venues, actors, theatre practitioners are on the edge, as they simply can't afford to sit about waiting for this to pass.
"They'll need to go and find other ways of earning a living.
"And the arts have been helping keep us all going. Movies, virtual concerts, TV, streamed theatre.
" When you can't get out to these things you realise what a vibrant scene we had, in terms of gigs, theatre, art galleries and studios. It's going to be hard to get these back.
"We have to try to help bring these places back. We'll need investment from the government, as the arts deserve help. In the meantime, we have to do what we can."
Uppermost in her thoughts were the many unsung heroes of the theatre world who have been left out of pocket during the pandemic.
Lorraine said: "A lot of people working behind the scenes are being left without a penny with all theatres and venues closed.
"So part of the reason for this was to try to get a fund for theatre people who were in dire straits to access some money via this fund, so they asked people to contribute if they felt that they didn't need paid for it, to not take the payment, and it would go into this fund. I thought it was a great idea."
After a European and Australian tour, Deacon Blue were due to return to the continent ahead of a UK tour this year, as well as perform at a string of festivals.
With no word on when crowds will be allowed to assemble at concerts, Lorraine doesn't know whether she'll be singing old hits such as Chocolate Girl, Dignity and Real Gone Kid alongside the new ones before the year's end.
She said: "The momentum of the year has changed, because we had a really busy summer lined up and now we just don't know what's happening. But when it finally happens, all being well, whenever we finally get to do a gig again…We just keep talking about what it's going to feel like playing the first chord on the first song when we're on stage again. It's going to be a really joyous feeling."
Visit nationaltheatrescotland.com/scenesforsurvival to see Lorraine's piece. City Of Love is out now, and Deacon Blue's Lock Inn Session EP is available to stream.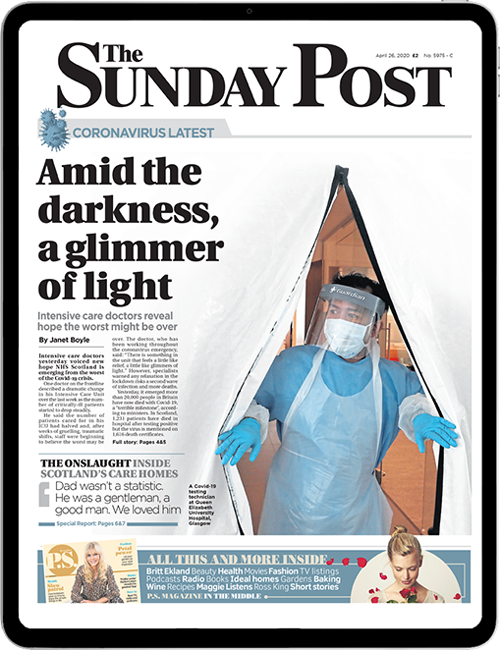 Enjoy the convenience of having The Sunday Post delivered as a digital ePaper straight to your smartphone, tablet or computer.
Subscribe for only £5.49 a month and enjoy all the benefits of the printed paper as a digital replica.
Subscribe