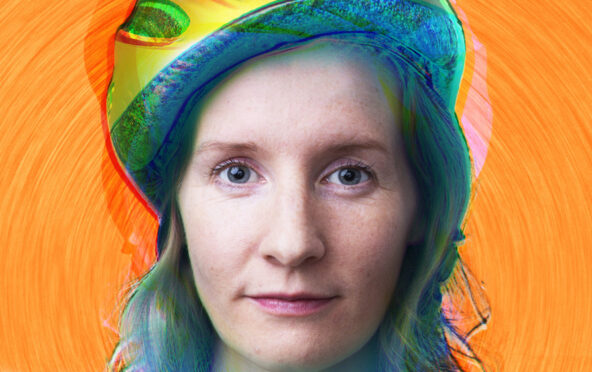 A decade ago, Lila Clements was involved in a cycling collision which landed her in a hospital bed.
Her memory of the crash has never returned, but the aftermath of such a traumatic experience became a catalyst for positive change and growth.
Now, the Scots actor and writer has used what she's been through as the basis for a new play, Look, No Hands, which examines Post-Traumatic Growth and how it can manifest itself.
"One of the things I remember really clearly is that after the accident I felt amazing, more amazing than I've ever felt," she said. "Faced with my own mortality, I felt being alive was so great.
"I remember feeling so confident in myself, I booked loads of jobs and was having a great time.
"From my research into Post-Traumatic Growth, that's the hedonic version of it. That stayed into something that's more longer lasting, which is what we explore in the play."
The play was developed during lockdown, and Clements began to realise parallels between her own trauma and what the world has faced throughout the past year-and-a-half.
She said: "Hopefully it's reflective of the pandemic and the global trauma we've been through. Some people will have found new things out of it, having babies, buying dogs, moving house or country, changing career, all these kinds of things.
"Trauma can be the catalyst for positive growth, typically it manifests itself in reflecting on yourself in the world, your beliefs, perspectives, relationships.
"It can often lead to people discovering positive things or things to change."
WE OPEN TODAY and we couldn't be more excited! Tickets still available for the first performance at 18:30 – you don't want to miss it! @Lilaclements @ThePleasance @theActorsCentre @PITLOCHRYft Ticket link in bio pic.twitter.com/Z1FWT3uVxV

— Look, No Hands (@LookNoHandsPlay) August 10, 2021
Look, No Hands, debuts in London this week, and is likely to head north of the border early next year.
It sees cyclist Vee, played by Clements, telling her story in court as she tries to piece together what happened on that fateful day.
Clements, who in the play also draws on her relationship with cycling and tales of learning to ride a bike with her dad in Dundee, explained: "Although it's about trauma, I hope the message, the long-lasting one, is of survival and optimism and hope that we can get through hard things and sometimes we might discover things about ourselves that are positive.
"There's a lot of jokes, and Vee has a very knowing eye to the audience. She knows she's telling the story and knows parts are unbelievable and funny. There's a bit of dark humour and some jokes which are stranger than fiction. It's definitely got light and shade."
As well as focusing on growth after trauma, the play also takes in elements of the female cycling experience.
The show is made in partnership with Velociposse, a club which looks to make the activity a more inclusive experience for women, trans and non-binary cyclists.
With so many people buying bikes over lockdown and getting into the saddle, Look, No Hands comes along at a timely moment.
"People have been reconnecting with nature, opting for the freedom and joy of bikes," Clements said.
"And the female cycling experience is different to the male one. I think female cyclists are twice as likely to have faced near-misses or harassment by drivers.
"When I've spoken to Velociposse and their members, they've told me some horror stories about being physically and verbally harassed while cycling.
"I want to reflect the every woman kind of cyclist in it as well, which is why we filmed 360 degree footage of Velociposse members who were on a cycling tour of London. We popped a harness onto them and put the camera on. We've got a cyclist's point of view which runs at different points in the productions."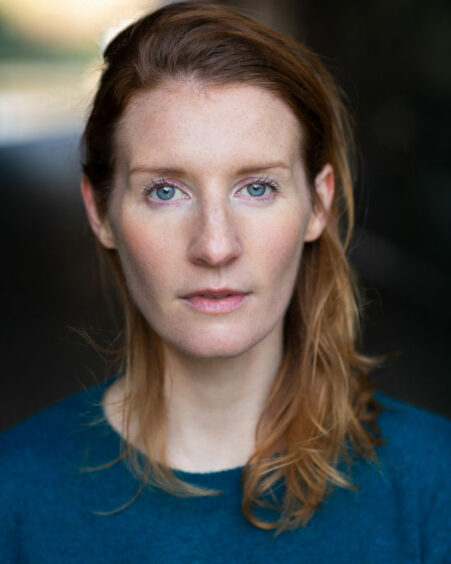 Many people are taking it easy when emerging from the stasis of the past year-and-a-half, but not Clements.
There's the additional energy required for getting back out there and meeting people face-to-face, and then there's the energy of running a one person play.
But lockdown has helped to manifest this project and bring Look, No Hands to life.
"I'm taking it 100 steps beyond, this is kind of the most extreme version of coming out of a hibernation," Clements laughed.
"Lockdown gave a lot of people a change to reflect, pause and ask questions about what they were doing with themselves. For me, part of last year was about working out what I wanted to do, what stories I wanted to tell.
"I actually sat down to write something else but this play just kept appearing! It was also coming up to the ten year anniversary of the bike crash that inspired the play, a number of things happened that were little flags to say this was meant to be happening now.
"As an actor it's really empowering to make your own work. I've spent a lot of time being a cog in a bigger machine, which is brilliant, but to build the machine is really empowering."
It's our last few rehearsals! @benwulfphoto popped into the rehearsal room to take some beautiful shots. Don't miss out! Tickets still available 🎟 . Link in bio. @ThePleasance @theActorsCentre @PITLOCHRYft @Lilaclements @anna_ryder @m_spenceley @1JackHolden @tinygiantprods pic.twitter.com/1RT2mNFGtA

— Look, No Hands (@LookNoHandsPlay) August 5, 2021
Keeping with the theme of moving parts, the stage set up for the show sees Clements pedalling away on a static bike throughout the show.
Joking that it will be the "show that gave me abs", she says there's a lot of invention in the staging.
"It's quite playful and good fun to be on stage with," she added. "I think it's about timing, not to be cycling continuously is quite good for delivering dialogue and to have moments where, as Vee is also everyone else she meets, so she stops and gets off and becomes a lawyer or a witness.
"To have those moments where you break are really helpful. We've got a great movement director as well who's keeping us all right."
Clements received backing from Pitlochry Theatre for the show, through the 2021 National Partnership Award, and hopes to bring it north next spring.
"I was over the moon, I'm super grateful for the support.  It's a beautiful venue, Elizabeth Newman is doing some wonderful work, exciting plays and lots of community work and outreach which is great.
"I so rarely get the chance to work in Scotland, it's such a treat, so the plan is to bring it to Pitlochry in the Spring when they have a studio space opening.
"As a creative person I straddle that line between living in London but being from Scotland so it really ties those things together. It'll be nice to bring some new writing home."
---
Look, No Hands, Pleasance Theatre, London until August 14. Tickets and more information at pleasance.co.uk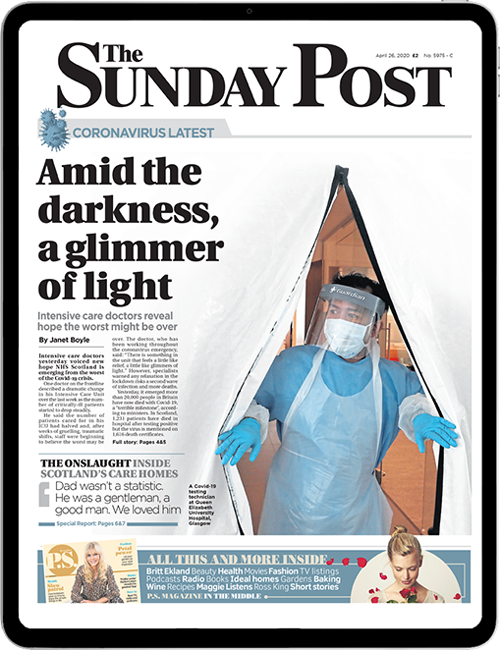 Enjoy the convenience of having The Sunday Post delivered as a digital ePaper straight to your smartphone, tablet or computer.
Subscribe for only £5.49 a month and enjoy all the benefits of the printed paper as a digital replica.
Subscribe