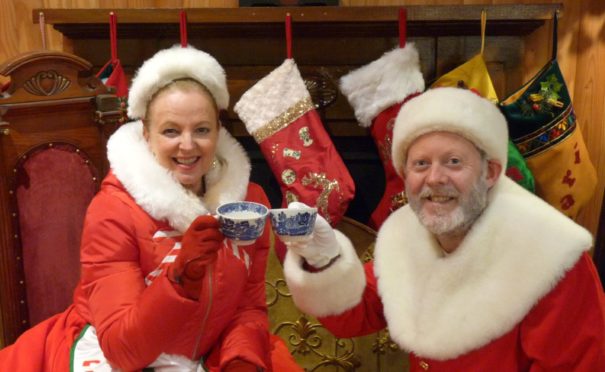 The pandemic has taken many things from us this year, but theatres around the country are determined panto will not be one of them.
Despite their doors having to remain closed, venues are finding a way to deliver Christmas shows to their audiences and provide some much-needed festive cheer, vowing that the show must go on.
Barrie Hunter, who has starred in Christmas shows and pantos around Scotland for the past 25 years, and is now the writer, director and dame at Perth Theatre's annual show, said the value of pantomimes shouldn't be overlooked.
"We can't underestimate how important panto is, from both an employment perspective, because sometimes it's the main staple of a person's income for the year, and from an audience point of view, as we could all do with some light and laughter right now," Barrie said. "Anything we can do to alleviate what we've been experiencing can only be a good thing."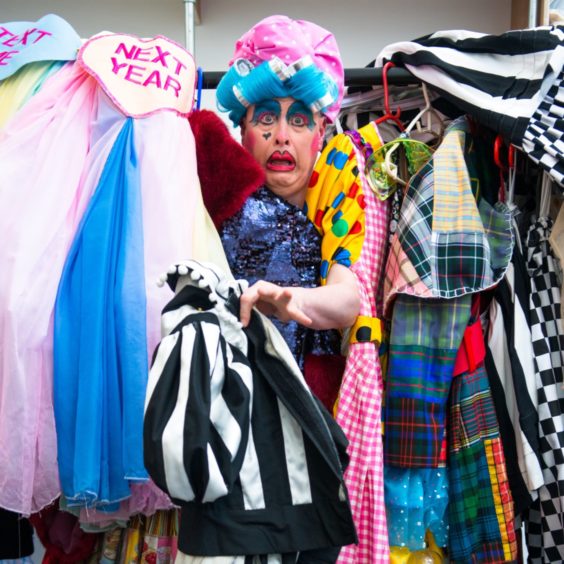 Several theatres have recorded a version of their cancelled 2020 pantomime, which can be viewed online, while others have filmed new stories written in response to what everyone has experienced this year.
At Perth Theatre, they are going one step further. Their show, Oh Yes We Are, will be broadcast live and with audience participation. Running from Friday until Christmas Eve, with two and sometimes three shows a day, the cast and crew are using Zoom to have a dialogue between performers and audience.
Barrie said: "Panto is a two-way street. There has to be comings and goings between us and the audience. In our show, they can cheer us, boos us and have a singalong, and we'll hear them and respond to them."
Video designer Tim Reid is in charge of making the panto as interactive as possible.
"Each of the actors will have their own cameras, in addition to the master cameras set up for each scene, and they'll be able to see the audience via Zoom, so they can reach out to them and say something like that's a nice jumper you're wearing, and it makes the audience feel part of the show," he explained. "Audience participation, and the enjoyable mayhem that comes with it, is the lifeblood of panto."
Barrie added: "Following lots of discussion during lockdown, we came up with the idea of a promenade show, where we would use the whole building and small groups of audiences would walk through to see the show. But when Tier 3 was introduced a few weeks ago, that plan had to go. All the infrastructure was already in place, and we'd always planned on doing an online broadcast, so we decided to do the live interactive shows.
"So many of my chums are having Christmas without the daily goodness of doing a couple of shows a day, so we realise how fortunate we are to do this."
Elsewhere, the cast of The Pavilion's panto in Glasgow has recorded their cancelled show, Santa Claus Is Coming To Town, and will put it online on Christmas Eve until January 4.
At The Brunton Theatre in Musselburgh, its version of Rapunzel can be viewed on various dates throughout the month, as can Ali The Magic Elf from The Tron in Glasgow.
The Gaiety in Ayr has produced a five-part story, The Scunner That Stole Christmas. Part one is available to watch on the theatre's website now, with new episodes each week, ending on Christmas Eve.
Children's entertainers Funbox, formerly of The Singing Kettle, will stream their new show, Santa's Big Surprise, live on dates throughout the month.
Aberdeen Performing Arts, which looks after His Majesty's Theatre, Music Hall and Lemon Tree venues in the city, is offering up Reid Robin's Christmas Bosies online. Every day, between next Sunday and Christmas Eve, a video will be uploaded to its social media channels, featuring music, dance and stories.
In Edinburgh, the team behind Horrible Histories brings its Car Park Panto to Edinburgh Airport on December 30-31, where the cast will perform live on stage to audiences watching from their cars.
Actor and company manager Neal Foster said: "The cast of 12 are forming a bubble – we will be together for the five weeks we are rehearsing and performing. We will be self-isolating – everything will be brought to us and we won't mix with anyone.
"On Christmas Day, we'll all be staying together. No one will go home to their families in order to maintain the bubble."
---
It's lovely to end this year talking about joyful things. Singing, dancing and elves
With childhood memories of Francie and Josie and having starred in traditional panto, Clare Grogan knows how special Christmas theatre can be for families.
So when the call came to take part in one this year, the Gregory's Girl star was immediately on the road north from her London home.
She stars in Pitlochry Theatre's production of The Magic Of Christmas, with former Taggart star Colin McCredie. Clare will play Mrs Claus and she's happy to bring some festive cheer to people after a tough year.
"There's singing, dancing, elves and a lovely story. It's quite a glorious thing," Clare smiled. "The theatre's artistic director, Elizabeth Newman, asked if I fancied coming up to record the story for online.
"We just finished filming last Saturday. We shot it all outdoors as a film and you know when you're having fun in -2C temperatures that it's probably going to be good.
"Going to the theatre at Christmas was something we would do in my family. We would go to see Francie and Josie at the Pavilion. My daughter Ellie and I would usually go to the Citizens at Christmas and I got to do panto at the King's seven years ago with Karen Dunbar. It was my first panto and I feel so proud to have been part of the King's tradition."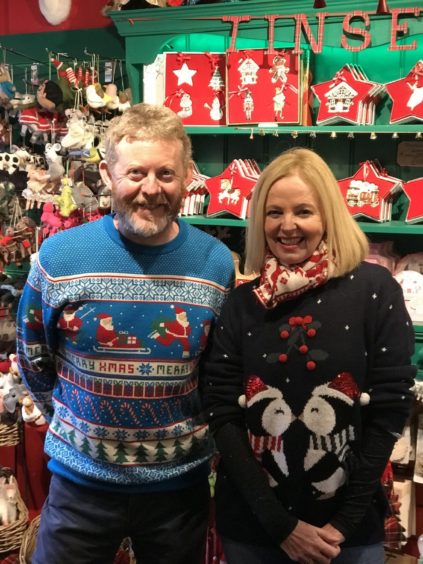 Clare can also be seen in Lost At Christmas, a film out this weekend, which has been described as Scotland's first festive romcom. It was shot around Glencoe and Fort William in January.
"It's lovely to be ending the year talking about joyful things," Clare, 58, said. "I had some really difficult days throughout lockdown and it made me acknowledge that, at heart, I'm a performer.
"I took up yoga, which I'd been talking about doing for 30 years, and watched box sets. My husband Stephen and I have two restaurants in London, so there was a lot of organising of opening and closing and opening again."
The Altered Images singer usually spends Christmas in Scotland, but this year she'll stay in London. "I have a sister in London, so we'll get together. Put a couple of Grogans together and we'll have a good time anywhere."
---
The Magic Of Christmas at pitlochryfestivaltheatre.com starts Wednesday. It's also in the cinema at Macrobert Arts Centre, Stirling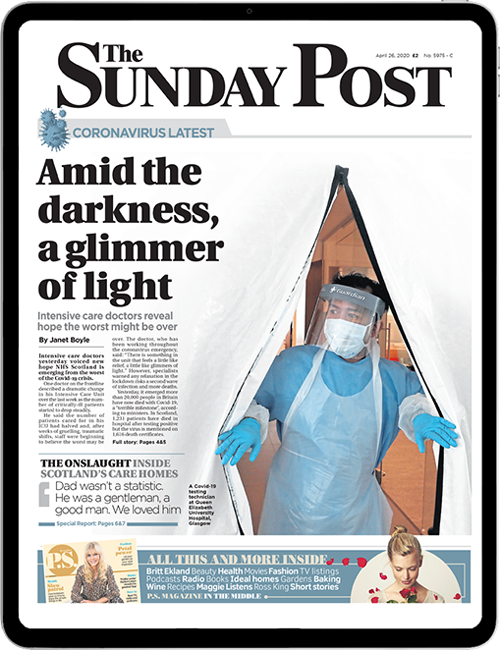 Enjoy the convenience of having The Sunday Post delivered as a digital ePaper straight to your smartphone, tablet or computer.
Subscribe for only £5.49 a month and enjoy all the benefits of the printed paper as a digital replica.
Subscribe