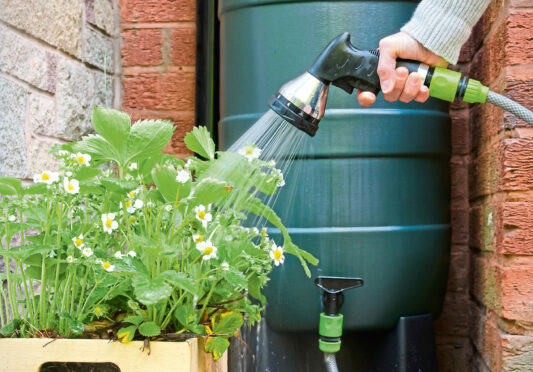 The other day I found myself leafing through a catalogue that offered all different kinds of water butts.
They ranged in size from large barrels to very large barrels, while others were designed to sit flat against a wall.
Some were shaped to look like Greek oil jars, however the taps at the bottom were a giveaway that the contents weren't the first pressing of olives from the slopes of Mount Olympia, but water that had fallen on a roof and then been channelled down a drain pipe and into the container.
A few years ago I would have said that there was no need to install anything to capture water in our part of the world. Aren't we 'blessed' with one of the wettest climates in Europe?
Certainly my heavy soil seldom dries out and the result is lots of rapid, lush growth.
But then earlier this year I had a disturbing conversation with Fairlie Kilpatrick Baird of NatureScot who warned me that water shortages in Scotland were becoming more common and that, in fact, extreme droughts will start to occur here in the very near future.
Fairlie started looking into the problem after working on peatland restoration, where a lack of water is a threat to some of our most important natural landscapes, and she told me: "When we think of extreme climate events in Scotland, we usually think of flooding and storms, but droughts are increasing here too.
"As in the drought over the summer of 2018, we are already seeing the negative impacts that can have on human and ecological environments."
The standout finding of the research, says Fairlie, is not just that more droughts will occur, but the speed at which they are set to happen.
"Our study clearly shows that an increase in extreme droughts, with implications, is likely and not just in the distant future, but over the next 20 years."
If that's the case then there are going to be serious implications for our gardens and the sorts of plants that we can grow and we are going to have to change our practices to make the most of every drop of rain.
But perhaps the most important step we can take is to stop using compost that contains peat. Peat bogs act like a sponge, soaking up water and helping to hold it in the system, releasing it into our rivers.
The labelling on compost bags can be quite confusing. Those that brag about containing reduced peat can still have a high peat content.
Increasingly however peat-free formulas are becoming more available and although you may have to try a few to find one that's right for you, there are now some very good brands on the market.
And maybe it is time to start thinking about installing a water butt too, so that during periods of dry weather you have a supply of water available.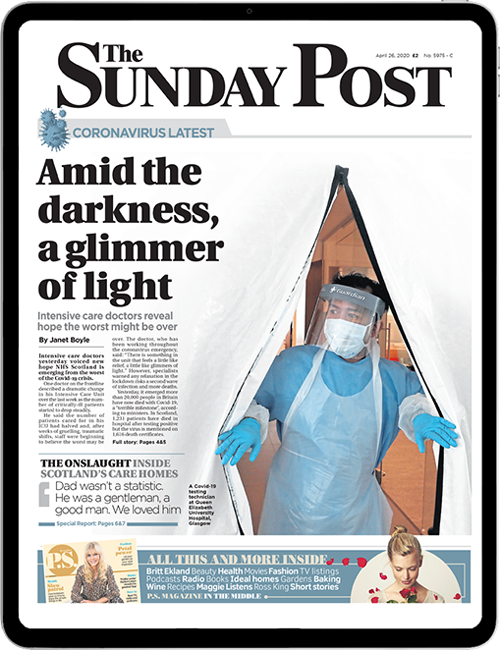 Enjoy the convenience of having The Sunday Post delivered as a digital ePaper straight to your smartphone, tablet or computer.
Subscribe for only £5.49 a month and enjoy all the benefits of the printed paper as a digital replica.
Subscribe