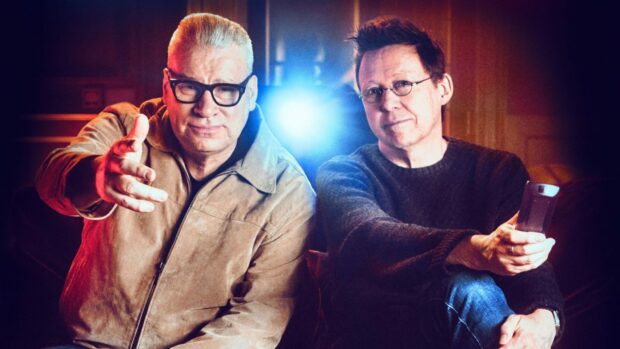 Podcasts are often described as being long-running if they've been going for four or five years; how Mark Kermode and Simon Mayo must chuckle.
Kermode And Mayo's Film Review endured as one of the BBC's most downloaded podcasts for a staggering 17 years. That's right, if it had chuntered on for another few months it would have been old enough to see The Exorcist, Kermode's favourite movie.
As it stands, the show came to an end on April 1, with former Radio 1 disc jockey Simon Mayo hinting the BBC couldn't quite afford to pay the pair, whose show also aired on Radio Five Live, any longer.
Its legion of devoted fans and their in-jokes (Hello to Jason Isaacs) won't be bereft for too long, however.
Kermode and Mayo's Take launches its first episode on Thursday, and will be a twice weekly series focusing on theatrical, streaming and physical film releases, as well as high-level global television in the UK and US.
The first podcast will take in their usual topics: listener correspondence from the Church of "Wittertainment" (which will undoubtedly be rebranded), reviews of the latest movies and, of course, increasingly grumpy bickering from the loveable pair of old fogeys.
The second podcast, called Take 2, a wider variety of material and listener correspondence, will feature an hour of recommendations for underseen movie and televisual gems and the pair's discussion of big recent movie and TV releases with added spoilers.
This second podcast will lurk behind a paywall costing £2.99 a month, which is a fair price for several hours of extra entertainment.
And if that's too steep for you, then you can stick with the vanilla version.
The Superhero Complex
When darkness falls over Seattle, a masked crusader emerges from the shadows. His name? Phoenix Jones, a charismatic cage fighter, hell-bent on ridding the streets of criminals.
Welcome to the world of real-life superheroes, ordinary people who put on outrageous costumes and head out to fight crime. Is Phoenix a model citizen fighting for a better world? Or is he a fraudster?
Run, Bambi, Run
Laurie Bembenek was a Milwaukee police officer and Playboy bunny before being arrested for the murder of her husband's ex-wife, a crime she insisted she did not commit.
Nicknamed Bambi, she became a tabloid fixation, a feminist cause celebre and, after she escaped from prison, an American folk hero. This is a fresh look at the so-called "most glamorous murder case of the 1980s."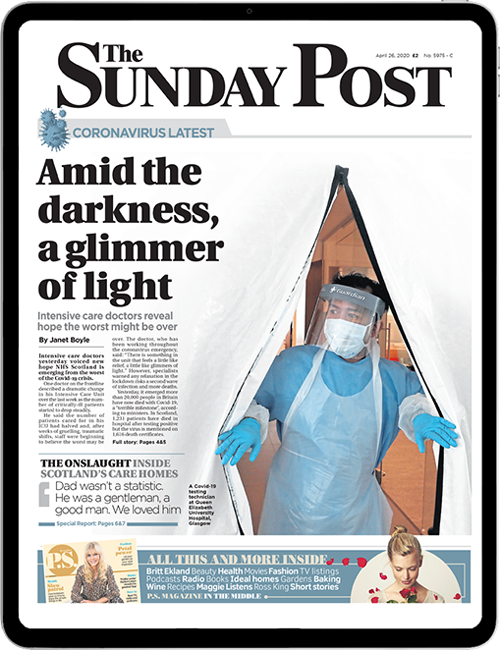 Enjoy the convenience of having The Sunday Post delivered as a digital ePaper straight to your smartphone, tablet or computer.
Subscribe for only £5.49 a month and enjoy all the benefits of the printed paper as a digital replica.
Subscribe