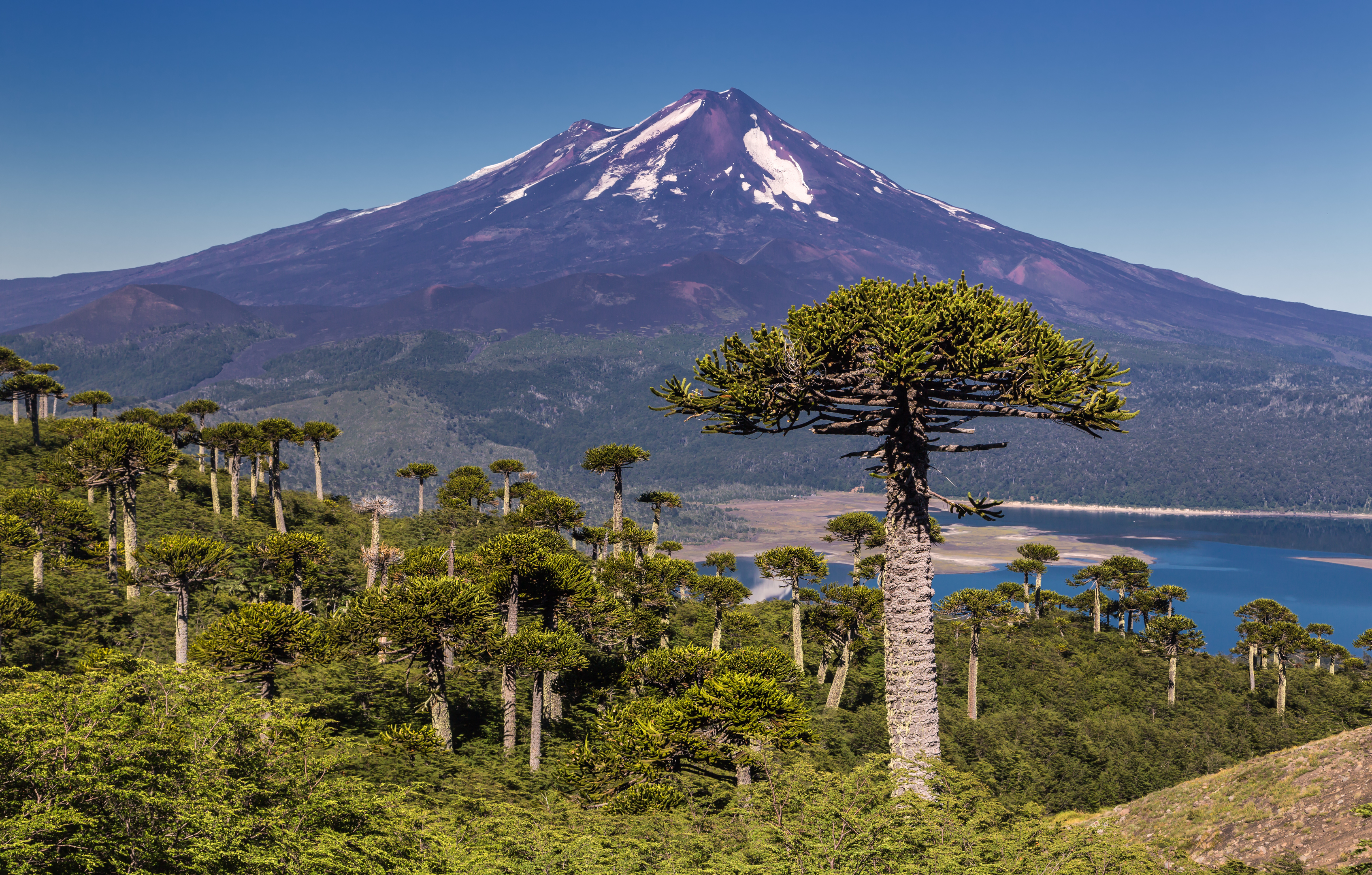 YOU'RE more likely to see them in the Andes than Airdrie but Scotland could hold the key to saving an unusual endangered species from extinction.
Monkey puzzle trees have been around for around 200 million years but are being threatened in their native Chile by wild fires, grazing livestock and over-harvesting of their edible seeds.
Other pressures including climate change have seen their populations dwindle but the peculiar conifers, which once shared their habitat with dinosaurs, can thrive in the Scottish climate.
That fact has prompted the Royal Botanic Garden Edinburgh (RBGE) to fly in thousands of seeds from Chile to help safeguard their genetic diversity.
More than 700 Andean monkey puzzle seedlings are now being grown in a glasshouse in Edinburgh, with plans for the plants to be distributed to a network of sites in the UK.
Martin Gardner, co-ordinator of the international conifer conservation Programme at RBGE, said: "Monkey puzzles are extraordinary. They were around with the dinosaurs and are virtually unchanged today.
"Millions of years ago they would have had a much bigger distribution but now they are restricted to just a relatively small area.
"The main problem is fires. Just three years ago 1.1 million trees were burned in a fire that destroyed three quarters of one Chilean national park.
"Because the monkey puzzle is so threatened, the trees we are growing will act as a source of material that could be used to help reintroduce them back into the wild."
Monkey puzzles are not a common sight across the world, due to the particular climate they require. But Scotland could play a significant role in their conservation.
More than 150 of the trees will go to the Chilean Rainforest Project at Benmore Botanic Garden near Dunoon, Argyll, which will eventually become the largest forest of monkey puzzles in cultivation.
Mr Gardner compared the fight to save the monkey puzzle with the conservation of the giant panda. He said: "We find ourselves in a very strange situation with conservation. It's a game of draughts – if something isn't safe in one country we move it to another.
"The monkey puzzle is like the giant panda – if we can't save something as iconic as the panda, then we have little hope with the rest of the animals.
"It is such an iconic tree that we have to use that as a vehicle for conservation.
"We should view these plants as an insurance policy. If you go to Chile you will see tens of thousands of trees, but it's not just fire that's having an effect. Climate change will cause the death of these trees because they haven't enough water, but it will also promote fires.
"It's a pretty sad situation, but monkey puzzles love the Scottish climate. They grow incredibly well here, and like the giant panda, you have the advantage that people like to look at them."
The monkey puzzle, known officially as the Araucaria araucana, is one of the conifer species that will be highlighted in RBGE's Christmas at the Botanics display this winter.
The species, which can live for 2000 years, got its name in 1850 after a landowner in England said "it would even puzzle a monkey to climb that tree".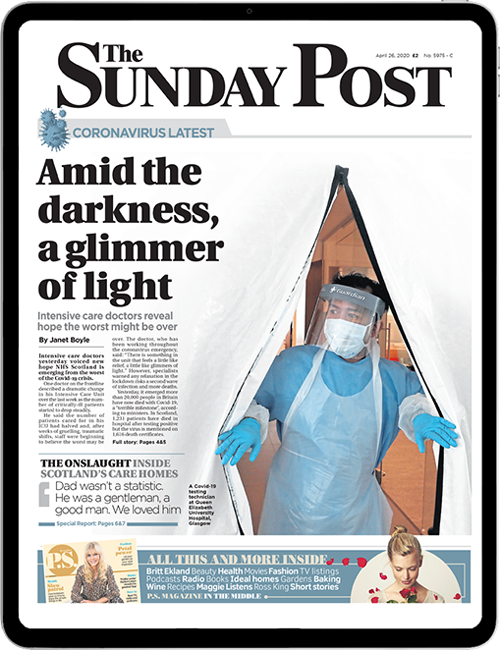 Enjoy the convenience of having The Sunday Post delivered as a digital ePaper straight to your smartphone, tablet or computer.
Subscribe for only £5.49 a month and enjoy all the benefits of the printed paper as a digital replica.
Subscribe