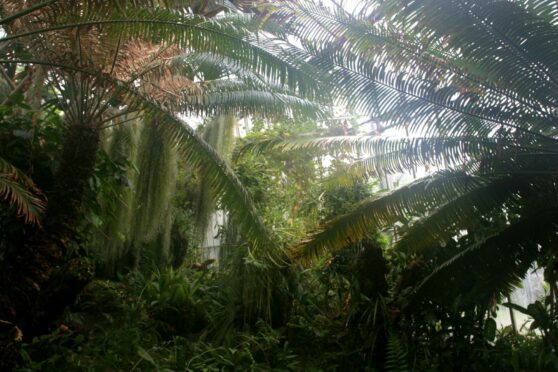 Scientists have revealed a rescue bid to protect some of Scotland's most endangered wild plants and trees.
Researchers at the Royal Botanic Garden Edinburgh (RBGE) have been awarded more than £700,000 to undertake conservation work on 10 iconic species that are currently under threat.
The project includes rehoming alpine herbaceous plants clinging on to ledges in the Cairngorms; finding out if elms can become resistant to Dutch elm disease, and saving once-plentiful ferns that have now been reduced to small and remote populations.
Molecular ecologist Dr Aline Finger, who is heading up the initiative, said a combination of climate change and over-grazing by animals is driving some plant and tree species to the edge of extinction – and urgent action needs to be taken to protect them.
She told The Sunday Post: "We are facing a biodiversity crisis and if we don't do something to save these species now, it could be too late.
"Over time, these plants lose their ability to adapt to environmental change and start to disappear, which impacts on our natural ecosystems."
Experts say temperature rises around the world are causing lowland plant species to creep further north and colonise upland areas, where they tend to outcompete their mountain rivals and reduce the area they can grow in.
A loss of snow cover due to climate change has also removed plants' protection from freeze-thaws, which cause landslips and rockfall, destabilising the Arctic-alpine habitat.
The species under threat include wych elm, Arran whitebeam, crab apple, Alpine blue-sow thistle, small cow-wheat and marsh saxifrage.
As part of the project, RBGE will translocate 10 priority plants and trees from its gardens in Edinburgh, Argyll, Dumfries & Galloway and Dawyck to new sites, creating climate resilient and adaptable populations in the wild.
Another of the species at threat is Britain's rarest fern, the oblong woodsia. It suffered serious declines in the Victorian era as a result of pteridomania, a craze for collecting ferns from their natural habitats. This was assisted to some extent by the expansion of the railways.
Now, it remains in fewer than 100 clumps in just six populations, three of which are in Scotland. RBGE is exploring whether genetic problems such as inbreeding or low genetic diversity may explain the lack of reproduction in wild populations.
"Some of the species we are studying are still common in other countries and they shouldn't be rare in Scotland," said Dr Finger.
"If this trend continues, all we will have left is common species and a lot of our wonderful plant life diversity will vanish."
The researchers are also working with landowners to identify new habitats for the plants and examining land management issues related to grazing.
"We have too many deer and sheep feeding on these plants, which they go for because they are tasty," Dr Finger explained. "Plants like the Alpine blue thistle are a close relative to garden lettuce and given a choice between eating heather or lettuce, deer will go for lettuce every time.
"The result is that certain plant species eventually become rare and escape to steep ledges in remote areas.
"In the case of the crab apple, hybriding these with commercial strains of apples down the years means we are now losing our natural wild crops."
Part of the work being undertaken by Dr Finger and her team includes going deep into the wilderness to find the plants and collect their seeds.
"Then the horticultural magic happens in our nurseries to grow them," she said.
"Some of the places we have been feel like they are in areas where no man has gone before," Dr Finger said.
"When you are out in the field, the days are long but it is very rewarding work."
Projects across the country to expand forests, restore habitats, protect threatened species and improve our resilience to climate change were recently awarded a share of £7.6 million from the Scottish Government's Nature Restoration Fund.
NatureScot approved 31 projects to receive funding as part of a national drive to transform nature in Scotland.
As part of this, the RBGE will receive more than £715,000 over three years to prevent the extinction of some of Scotland's most threatened plants.
NatureScot's head of biodiversity and geodiversity, Dr Katherine Leys, said: "If we don't act now we are in real danger of losing some of Scotland's iconic species.
"Through the Nature Restoration Fund we are able to support large-scale, multi-year projects that will help transform our natural world on land and sea.
"The vital conservation work Aline and the team at RBGE is doing to restore some of Scotland's most threatened native plants is a great example of this.
"It is this kind of project that will kick-start nature recovery in Scotland and put us on the right path towards a nature-rich, net-zero future for all."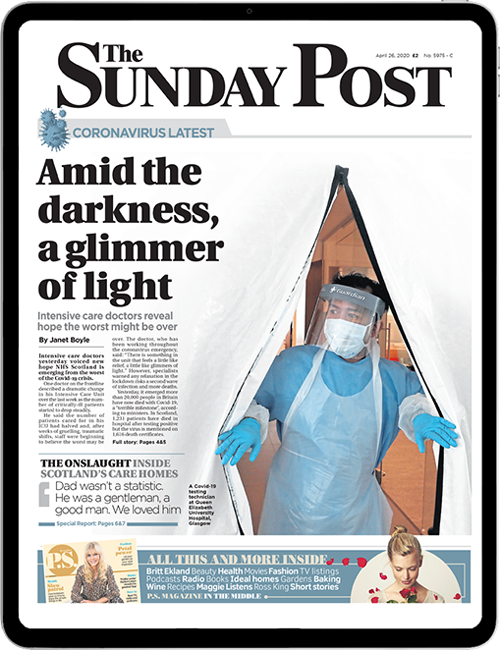 Enjoy the convenience of having The Sunday Post delivered as a digital ePaper straight to your smartphone, tablet or computer.
Subscribe for only £5.49 a month and enjoy all the benefits of the printed paper as a digital replica.
Subscribe