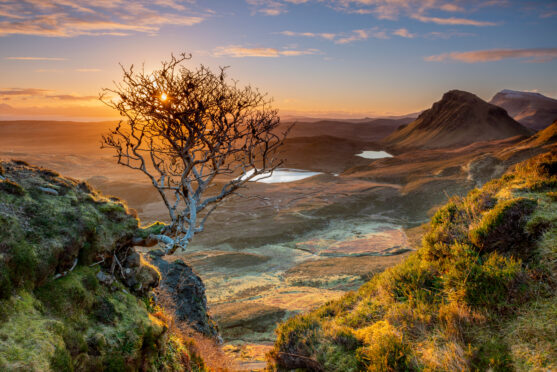 Standing proud and tall, towering over their surroundings, trees have long held a fascination for nature watchers, and can be traced back centuries.
Tony Hall, author of Great Trees Of Britain And Ireland, tells Alice Hinds the Honest Truth about forests.
---
When did you first become interested in trees?
I have had a lifelong interest, from as early as I can remember. Once I was old enough to travel without my parents, it would be in the woods and forests that you would find me exploring with my friends. I left school at 16 and took a job as an apprentice tree surgeon, and I have been working with and around trees all my working life – more than 40 years.
Is it true some of our tree species have been growing in the UK since the Ice Age?
Yew trees are the oldest living trees in the UK, with the Fortingall Yew in Perthshire arguably the oldest. But many of our native tree species, for example alder, ash, birch, hawthorn, hazel, juniper, lime, maple, Scots pine and others have been growing here since the last Ice Age more than 10,000 years ago.
What is the most common species of tree in the UK?
It is probably the oak (Quercus robur). Native to the UK, they are also among our oldest trees with some more than 1,000 years old.
What makes the Caledonian Forest so special?
What remains of the once vast Caledonian Forest is dominated by the Scots pine Pinus sylvestris. Those growing in the forest today are descendants from the trees that would have grown there in the last Ice Age. This forest is home to many ancient pines known as "Grannie Pines" and to some of our rarest flora and fauna, some of which is found nowhere else in the UK. Capercaillie and Scottish wild cats are two of the better-known inhabitants, but there are many more.
Why are our ancient woodlands disappearing?
It is thought we have lost as much as 50% of our ancient woodland since the 1930s, some of which has disappeared partly due to the lack of knowledge as to how special these habitats are – they have been cleared to make way for homes, rail, and roads. Ancient woodland takes hundreds of years to establish and is an irreplaceable habitat. Much of our ancient woodland now has some protection as special areas of conservation, or sites of scientific interest.0
The Ardkinglas Silver Fir is the largest conifer in the UK, perhaps Europe. What do we know about its history?
There is little known about this magnificent tree. Its unusual shape is most likely due to damage in its early life, and it is thought to have been planted in the mid-18th Century. Its first recorded measurements were taken in 1905 when its girth was 21ft. It now measures over 32ft.
How did the Araucaria tree first come to the UK?
The monkey puzzle tree, Araucaria araucana, was first "collected" and brought to the UK in 1795 by the botanist Archibald Menzies. Menzies had been invited to a banquet hosted by the Governor of Chile during a voyage on Captain Cook's ship HMS Discovery, which was circumnavigating the world.
Araucaria seeds were served up as part of the meal, and Menzies secretly popped a few in his pocket, which he grew on the ship and then brought the plants back to the UK. Two of these were planted in the Royal Botanic Gardens in Kew.
How can we tell the age of a tree without cutting it down?
You need to be able to count the rings in the trunk as they produce a new ring each year. Ageing some ancient trees accurately is impossible because much of the centre has often rotted away but you can roughly estimate a tree by its girth. On average, a tree's girth will increase by 2.5cm a year, with measurements taken 1m from the ground. The measurement is then divided by 2.5, so a tree with a girth of 1m will be roughly 40 years old. Different trees will, though, grow at different rates. So, it will always be a rough estimate.
What is your favourite tree, if you had to pick one?
It would be an oak. They are such majestic trees and support more life than any other native tree (more than 2,000 different species), many of which are only found associated with oak. They have also been one of our major timber trees for millennia.
---
Great Trees Of Britain And Ireland, Kew Publishing, £25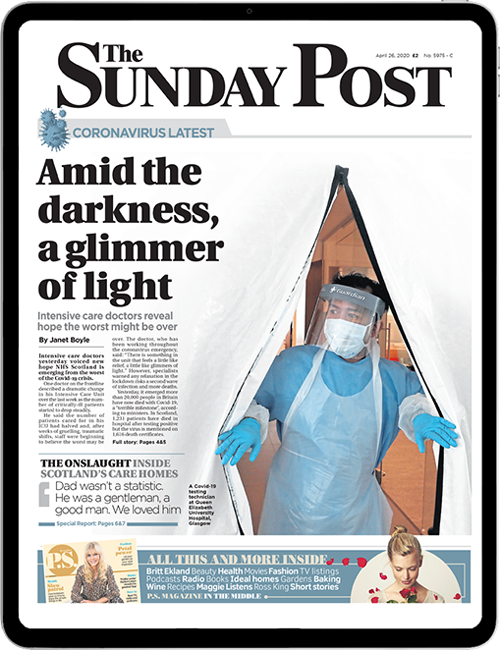 Enjoy the convenience of having The Sunday Post delivered as a digital ePaper straight to your smartphone, tablet or computer.
Subscribe for only £5.49 a month and enjoy all the benefits of the printed paper as a digital replica.
Subscribe