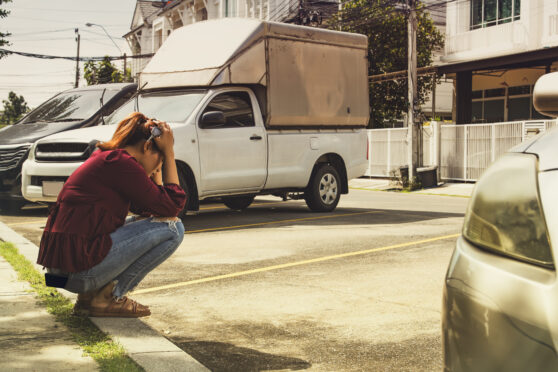 Victims of car theft have been dealt a further blow as research reveals crooks pocket as little as 1% of the vehicle's value.
A study commissioned by Direct Line motor insurers reveals that thieves receive no more than 5%, and often 1.25%, or less, of a car's value on the black market, despite all the distress caused to victims.
Interviews with car thieves revealed £2,000 was a typical price for a popular performance vehicle such as an Audi S3 or a similar Mercedes or BMW model valued at about £40,000. A less popular car worth £20,000 would only generate about £250 for the thief.
Performance hot hatches and estates are desirable for thieves, especially Audi RS6s, RS4s and S3s, along with Ford Focus RSs and Honda Type Rs. These models are sought after by burglars to be used as getaway cars, and due to their high resale value on the black market.
Stealing to order is common among car thieves, with criminals given a list of five or six cars at a time. The make and model of a vehicle is the main factor determining financial reward.
Car theft is on the rise in Scotland, with between 4,000 and 5,000 vehicles stolen annually.
Lorraine Price, head of motor insurance at Direct Line, said: "People will be horrified to learn the distress car thieves are causing to secure just a fraction of the value of a vehicle when they sell it, or the parts on the black market.
"It is not just the victims that pay the price. It has an impact on all motorists in the cost of insurance premiums."
Criminals typically leave stolen cars in a public place such as on a street or in a field for a couple of days before returning. If the vehicle has not been taken by then, the thieves assume it has not been tracked.
Stealing the highest-value, prestige brands of cars such as Bentley or Rolls-Royce is typically seen as only the domain of the most professional thieves, however. These cars are less attractive targets due to their high level of security and the difficulty of concealing them when stolen.
Direct Line partnered with the Huddersfield University on its just-launched Truth About Car Theft campaign, which includes academic research among prolific car thieves to understand the motive, means and opportunities for vehicle crime, to help motorists reduce the risk of falling victim to these criminals.
Rachel Armitage, professor of criminology at the university, said its research concluded that the money generated by car thieves was often a fraction of the value of the vehicle.
Armitage added: "This in turn drives the need for a volume of thefts for criminals to generate large sums of money. People may be shocked to learn that criminal gangs have specifically targeted their vehicle for theft due to the model and colour of the car."
Advice
Police Scotland advises a number of actions to help prevent your car being stolen or broken into, including:
• Mark any valuables in your car, such as your satnav, with your postcode and house number/name
• Register valuables on the Immobilise website
• Fit a car alarm
• Use locking wheel nuts
• Never leave your car open and unattended
• Never defrost windows with the keys in the ignition. Car thieves look for this, especially early in the morning. If you make an insurance claim you may not get far if it's seen as driver negligence. It's an offence to leave a car unattended on a road with the engine running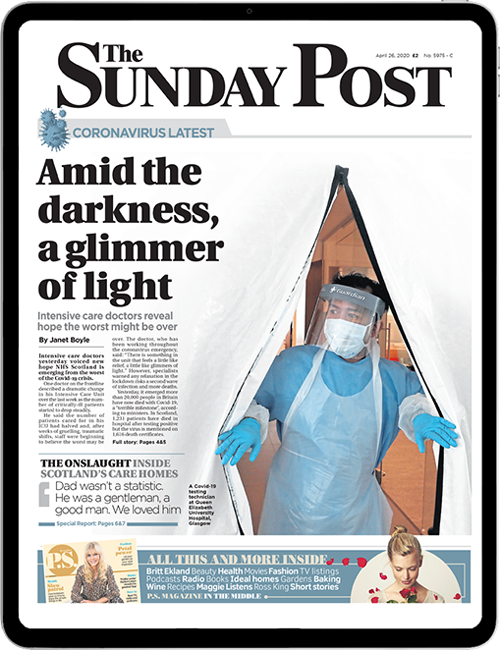 Enjoy the convenience of having The Sunday Post delivered as a digital ePaper straight to your smartphone, tablet or computer.
Subscribe for only £5.49 a month and enjoy all the benefits of the printed paper as a digital replica.
Subscribe