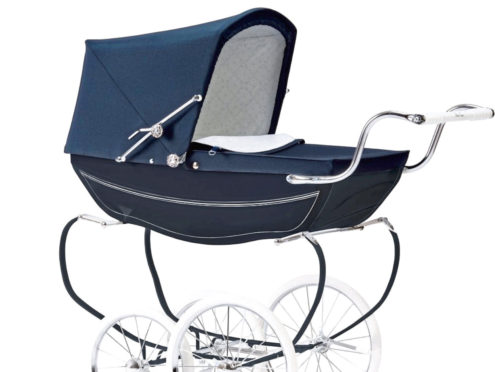 Remember that Christmas when Lucy left my brand-new Silver Cross doll's pram in front of the Flavell gas fire in the living room and the back melted half away leaving an ugly hole and a mess like molten wax dripping down the outside?
It was the first new pram I had ever had. It came out of the box from the shop instead of someone else's garage. It was beautiful. Not a hand-me-down or secondhand. Navy-blue with a padded inside, sparkling white wheels and the chrome finish, silver, shiny, and rust-free. I couldn't wait to show it off.
But then it was spoiled. A moment of carelessness during the chaos of Christmas, and the thrill of the new had gone. That was the Christmas I learned that festive excitement should always be tempered by a dose of harsh reality.
And my little sister learned that I never forget.
Notwithstanding that early lesson in expectation management, I love Christmas, not because of the giving or receiving of presents, or even the religious significance – faith has passed me by – but I love the whole messy affair. The build-up, the laughs, the surprises. And tempers, tantrums and the inevitable tears are all the better for being wrapped in tinsel and twinkling fairy lights.
The Christmas that mum had one too many brandy and Babychams and forgot to put the oven on. The presents dad threw out by mistake in his impatience to clear away discarded wrapping paper. The turkey, still partially frozen as grandparents arrived early ready to tuck in.
I love it all because, in the end, it doesn't matter. It's just about being there and together.
And the smells. I love the smells and aromas of Christmas.
But Christmases change. This will be our third without my dad. And, increasingly, Christmases become marked by those we have lost, the places at the table no longer filled, and memories of times gone by.
And that's the point for me this year. We must now draw on that bank of memories and use them to plan for a different Christmas. A safer one.
I understand people are fed up. We are all scunnered after eight months of being told what to do. Of being locked up, of being apart, of losing relatives, colleagues and friends to this horrendous pandemic, and we have watched others suffer as illnesses go untreated and death comes prematurely. Our mental health is broken.
For some, tragically, it has been too much, and they have found their own escape. Many others have found themselves at the painful end of other people's breaking points. Relationships have splintered, along with body and mind, and we will carry the wounds of this time forever.
But we have got this far, and the end is in sight. We know the vaccines are almost ready and now is not the time to weaken.
It's one day and I, for one, can wait a bit longer to spend time with my family when it's safe and we can plan many more celebrations, Covid-free. In this season of giving, let's give life.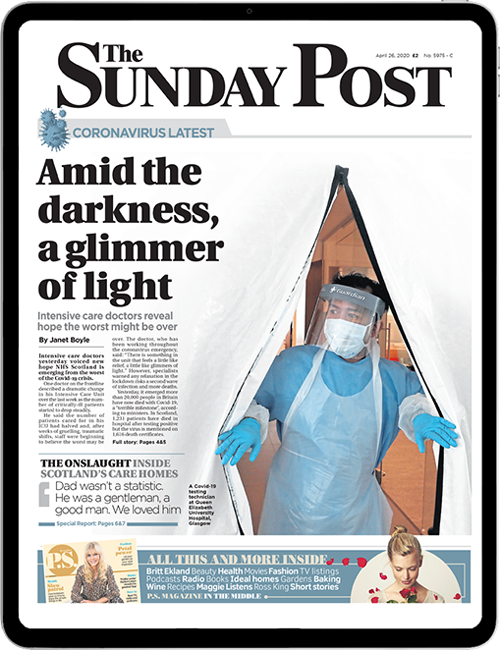 Enjoy the convenience of having The Sunday Post delivered as a digital ePaper straight to your smartphone, tablet or computer.
Subscribe for only £5.49 a month and enjoy all the benefits of the printed paper as a digital replica.
Subscribe