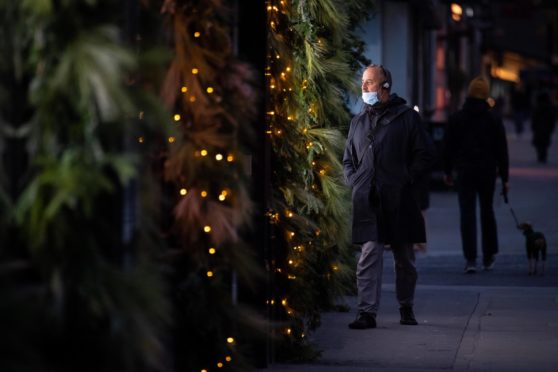 So here we go, hurtling towards December, full steam ahead for Christmas, a song in our hearts and a mince pie in our pocket. Yahoo! The shops are crammed, the pubs are full and our glasses are brimming with mulled wine and festive vibes…
Well, possibly in an alternative universe. In ours, unfortunately, we are still here, knee-deep in lockdown, scratchy, irritable, and spoiling for a fight.
Those of us who think it loopy to relax restrictions for a few days at the end of the year – and almost certainly ensure the next one begins in lockdown – squabble with those who believe there is little risk attached to having the relatives round so long as Twister stays in the cupboard.
Those who insist our leaders are going too far rammy with those who feel they are not going far enough, who fear their policy of telling people they can do more at Christmas (but really shouldn't) amounts to writing people a blank cheque (but asking them not to cash it).
And, in Scotland, as ever, we have our exclusive, bespoke rumpus between those who strongly suspect we are doing no better than England in tackling the pandemic, possibly even a little worse, and those believing the Scottish Government's performance, and, in particular, the First Minister's, is, in itself, an indisputable, copper-bottomed case for us to become independent.
All things considered, it is not quite yet a season of goodwill to all men and women.
But it could be, should be and, almost certainly, still will be. However, every one of us could help to make the bells ring a little louder this unprecedented Christmas.
We report today on experts' escalating concern about the mental toll inflicted by loneliness and isolation. These weeks, a time for families and fun, are always hard weeks to be alone, or to feel alone. Those who have no loved ones around them or have lost loved ones feel that absence most keenly as other families gather.
This year, of course, obviously, those feelings of sadness, loss and loneliness are worse for many more of us but particularly those living alone and missing the human contact that oils the wheels of life.
Those of us lucky enough to be spending lockdown with our families might not always feel like counting our blessings. Sometimes a little family can go a long way. But offered an alternative, of long nights alone, of empty beds and rooms full of silence, of, if we're lucky, a Zoom call to look forward to, few would make the swap.
So, those of us who can help, and that's all of us, should help. Make a call, send a card, reach out to someone who might appreciate it. They might not, of course. No good deed goes unpunished and all that, but whatever, so what? It's no big deal.
What it is, is a tiny thing, a small act of kindness, and, anyway, what goes around comes around and what comes around, comes around at Christmas most of all.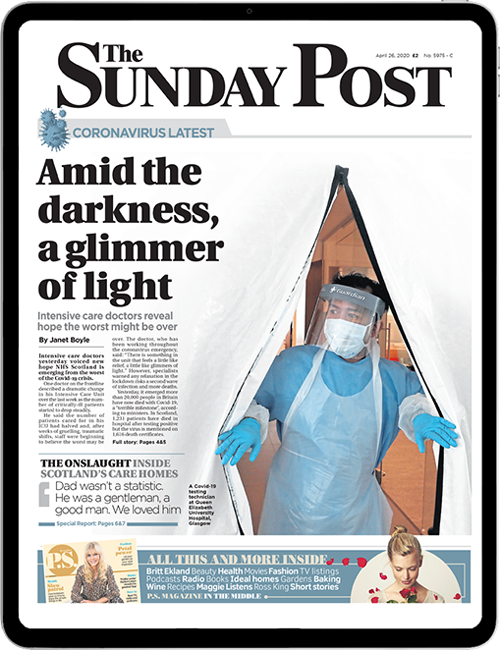 Enjoy the convenience of having The Sunday Post delivered as a digital ePaper straight to your smartphone, tablet or computer.
Subscribe for only £5.49 a month and enjoy all the benefits of the printed paper as a digital replica.
Subscribe