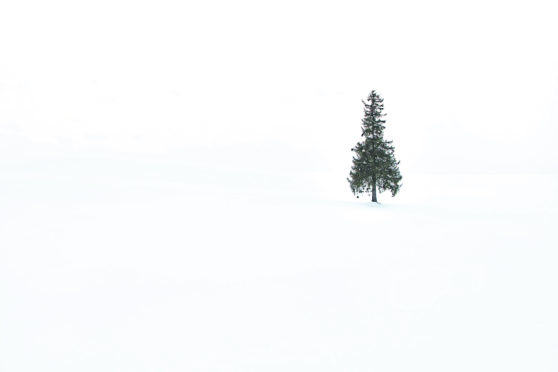 Isolation could have a significant long-term effect on the nation's health, experts have warned, as figures reveal more than a third of Scots have felt lonely in lockdown.
The British Red Cross report 33% of adults in Scotland admit loneliness has had a negative impact on their mental health, while more than one fourth said they were concerned that feelings of separation would only get worse in the coming weeks and months.
The impact of loneliness has prompted calls for Scots to reach out to people living alone or at risk of isolation and make an effort to call them.
Consultant psychiatrist Dr Chris Pell has already seen an increase in demand for services, and he believes more needs to be done to ensure help is available as the full impact of the pandemic becomes clear.
He explained: "We have already seen an increase in referral rates and severity. We know from looking at other disasters, like hurricanes or war, during the crisis people tend to have a sense that, 'We're all in this together and it won't last forever'. Then afterwards, as things return to normal, people realise the toll it has taken on them, and we start to see an increase in mental health problems coming through.
"There really is a need for us to invest in mental health services now. All of the focus has been on ramping up ICUs and acute care for the physical health needs, but I think we're going to see a rise in mental health needs for the months and years to come."
While isolation is commonly recognised as a cause of depression and anxiety, there are wider implications, too, and those with existing conditions may be suffering in silence.
"We're such social animals and we get a lot of our wellbeing from the interactions that we have with others – it helps us to feel that we have a place in the world and helps with our self-identity," continued Dr Pell, who chairs the Royal College of Psychiatrists in Scotland's Adult Psychiatry Faculty.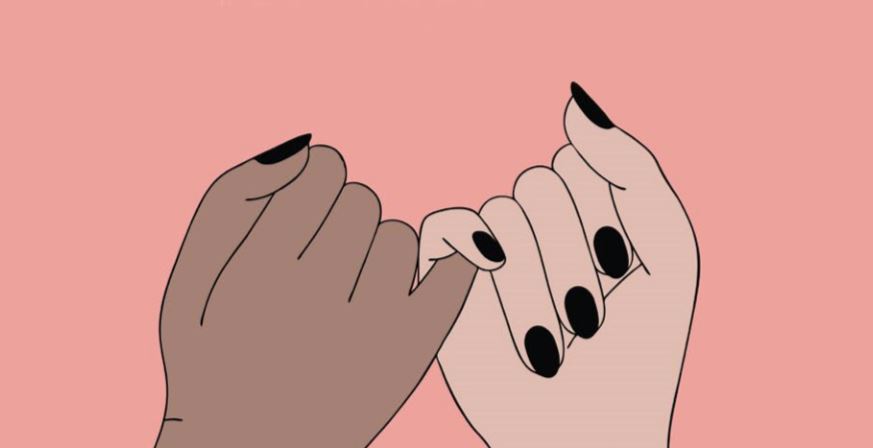 "Being able to connect with people is just one of those fundamental things that we need. If you are not going out and meeting people as much, your stress levels are going up, your risk of mental illness is going up, and your physical health is suffering because you're not active. Loneliness really does have wider effects in terms of people's stress and anxiety, and it has knock on effects to people's routines, sleep and appetite.
"What's more, for the people who are more isolated and do start to become unwell, not having regular contact with people is becoming a barrier to them getting early intervention, too."
The Red Cross research, Lonely and left behind: Tackling loneliness at a time of crisis, comes on the back of findings from the Office for National Statistics, which similarly reported that the measure for "acute loneliness" had reached peak levels. In the week leading up to November 1, 8% of people in the UK described themselves as "always or often lonely" – marking a 3% rise since the start of the pandemic, and representing more than four million people around the country.
Although loneliness has long been a concern for older members of the population, experts are now worried about the mental health implications for people of all ages.
New figures from Age Scotland show 157,000 over 65s expect to feel lonely over the coming festive period, which the charity says could represent as many as two older people on every street.
Brian Sloan, chief executive of Age Scotland, said: "It is heartbreaking to think that the prospect of Christmas is filling so many older people with dread. Friendship and human connection is a lifeline for older people who feel isolated. Chronic loneliness is extremely damaging to older people's mental and physical health and this year has taken its toll as never before."
As part of their research into loneliness, which included polling and interview research, the Red Cross found 29% of Scots haven't had a meaningful conversation with someone in a fortnight, and are now calling for the isolation to be tackled head on.
"Our research has shown that over lockdown people's understanding of loneliness has gone up, and more people are feeling the pressures of loneliness and isolation than ever before – and especially in groups that maybe we wouldn't have previously considered to be susceptible," explained Kenneth Watt, the British Red Cross' policy and public affairs manager for devolved nations.
"We've got worries specifically this winter because of continued lockdown, the changing nature of restrictions, and that fact that more people in all age groups are experiencing loneliness for the first time. So, we want to see loneliness recognised as part of the rebuilding after Covid.
"When we're thinking about how we're going to build society back from the pandemic, we want to see loneliness put at the heart. Yes, loneliness has shown itself more during the pandemic but, actually, there is no guarantee it's going to go away when the pandemic goes away."
---
I have lots of friends and family. I never thought I'd be lonely

Sunday Post writer Alice Hinds tells of her own experiences with loneliness throughout the pandemic…
At the height of lockdown, as I shuffled restlessly between my make-shift desk in the morning and the nearby sofa at night, my thoughts often turned to my gran.
Towards the end of her life, battling with post-stroke dementia, she had become increasingly isolated and alone, rattling around in a big empty house with little more than the television or a rare visit from friends to break up the monotony of the day.
Desperate to stay connected with her family – although she would never admit that was the case – she spent her evenings phoning each of her children and grandchildren in turn. It became a bit of a running joke that you could set your watch by her calls – as soon as the Emmerdale credits started rolling, sure enough, your phone would ring, her voice at the other end firing off questions about your day.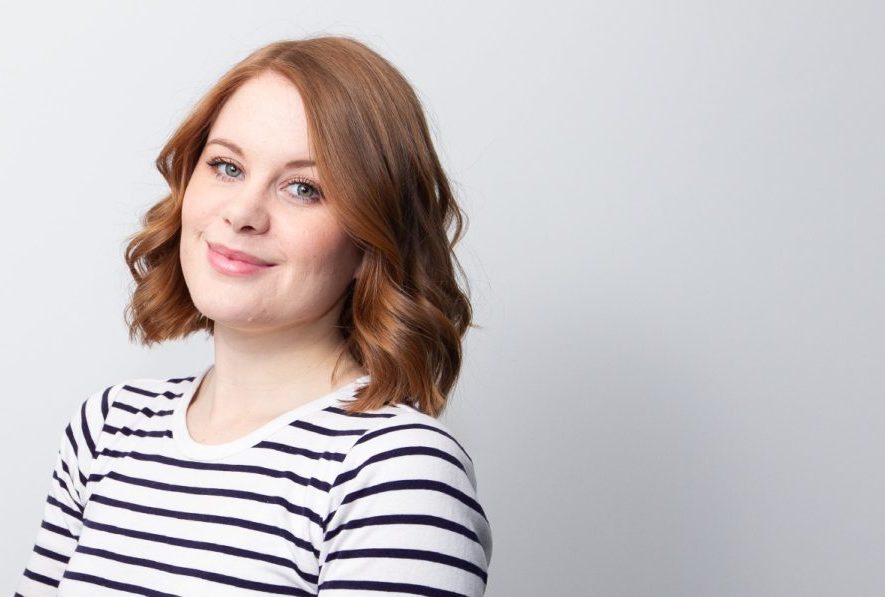 I'm quite ashamed to admit it took until this year, this pandemic, for me to fully realise just how lonely she must have felt.
In March, when lockdown began, I suddenly found myself in my gran's shoes. Living alone, my family in another city, my friends off limits, I spent 12 long weeks doing nothing but working, eating, watching Netflix and doomscrolling before dragging myself to bed. With no one to talk to but myself or a poorly buffered face on a screen, it's no wonder my mental health took a nosedive.
Yes, there were the obligatory Zoom calls and virtual pub quizzes to keep in touch, but cameos from my friends' kids and partners were a painful reminder the only living thing in my life was a houseplant. I've grown quite fond of my Peace Lily but its conversation skills are somewhat lacking.
I never thought I would be affected by loneliness – I'm young, lucky to have lots of friends, close to my family, and usually surrounded by people. But if this year has taught us anything, it's that your world can be turned upside down in an instant.
---
Motherhood is quite isolating anyway but lockdown made it even more so

Kathryn's story.
When lockdown began in March, like most people around the country, Kathryn Kelly, 31, saw her usual routine go out the window. Baby and toddler groups stopped, she couldn't visit friends or family, and she didn't even have work to provide a distraction.
With her partner Chris, 30, then sent abroad for work, she was left alone with her daughter, Abbey, now 16 months. Luckily, her mum offered to move in for three weeks – but Kathryn, from Bathgate, West Lothian, admits it was still a struggle to keep her anxiety at bay.
"It was nice to have my mum live with us but I'm quite an anxious person, so having her pack up her life – not to mention leaving my dad on his own – made my anxiety go through the roof. It was quite an adjustment for everyone and I did feel quite guilty.
I was so grateful for the help but, in a way, having her there made me feel like I wasn't able to cope with Abbey on my own. She stayed for three weeks then left when Chris got back from Germany. Luckily, restrictions started to ease when he had to go away again for another 10 weeks, but the lack of routine was still really hard.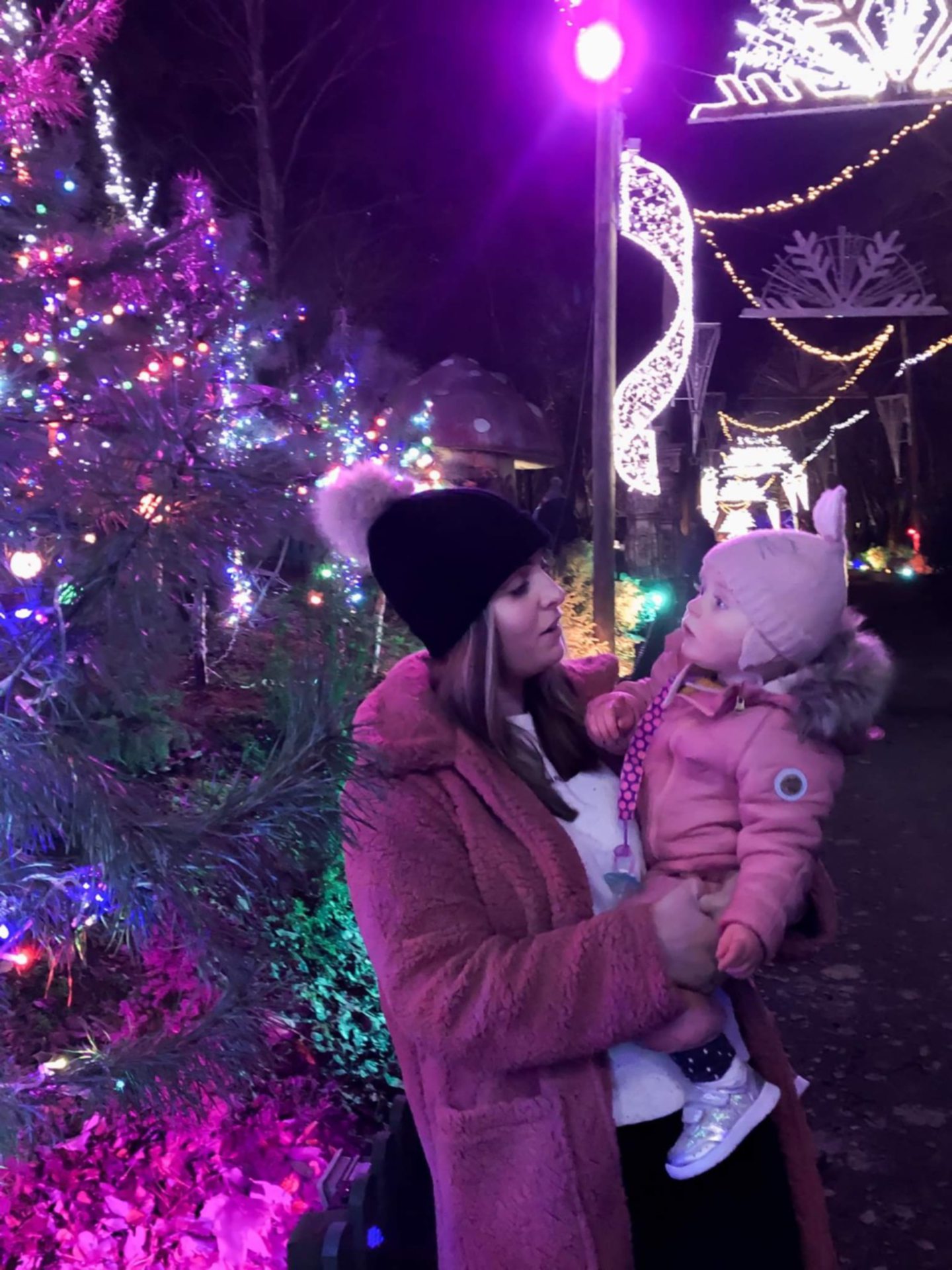 Motherhood is quite isolating anyway but lockdown made it even more so. I went on maternity leave in June last year and I was due to go back to work three days after lockdown started. So, I still haven't made it back into the office.
I was also taking Abbey to classes and playgroups twice a week, which she absolutely loved, but we were only able to go for three or four months before they were all closed for lockdown. When Chris works away, which is quite often in his job as a rope technician, I always try to make a plan for each day – meeting up with friends, walks in the park – to make sure we got out of the house. Then all of a sudden that was completely cut short.
So, I had to deal with the stress of keeping a one-year-old entertained in the house for up to 10 hours, every day. I tried everything in the book but, naturally, she did get bored and agitated. Being able to go to the baby groups or see my friends was a lifeline for me, so it was difficult when there was no escape from a bad day.
I'm not surprised so many people have admitted to feeling lonely this year. When you have kids, it's easy to feel lonely even when you're surrounded by people – it can be quite isolating, especially when you are on maternity leave. When you have kids, you really rely on the help of other people, so not having that support just adds to the stress and difficulties of being a new mum. Some days are better than others, obviously, but I can see how people would get really lonely.
---
I just thought to myself, 'What can I do to help'
Aiming to tackle loneliness and isolation, the No.1 Befriending Agency trains and coordinates volunteers to visit older people, who would otherwise have limited social interaction. The Glasgow-based organisation say this year has seen a surge in referrals for their services, as well as volunteer applications, and being able to simply talk to someone on the phone has been a lifeline for many.
Catherine Armstrong, 67, has been volunteering with the Agency since July, and admits she didn't realise how much she, too, would benefit from forming a friendship with someone new.
"With more time on my hands in lockdown, I just thought to myself, 'What can I do to help', explained Catherine, from Glasgow, who is retired from her career in the foreign office.
"I live on my own, so I could empathise with people who might be feeling a bit lonely. The Agency look at your skills and interests, and try to pair you with someone who will be a good match, and I think that's really key for forming a good relationship.
"I was quite surprised by how much I get out of our calls – I just feel so uplifted and I really think it helps us both."
Every Monday at 11am, Catherine calls her new friend for a chat about everything and anything, and she hopes they'll be able to meet in person once lockdown restrictions are eased.
She continued: "Talking on the phone is a lot harder because you don't have the face-to-face contact, but it still works well. My befriendee is a little bit older than me, but it doesn't feel that way when we're talking.
"Loneliness has always exists but I think it has been a bit swept under the carpet until we all started experiencing it during lockdown. There has always been people who are housebound but with clubs and walking groups closing down, there's definitely a lot more people who are feeling isolated right now."
She added: "If there is anything positive to be taken from this year, maybe it's that loneliness has been highlighted when it might have otherwise been ignored."
---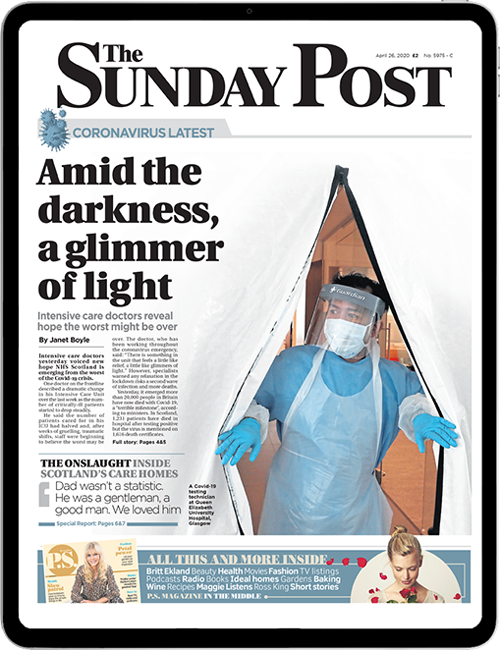 Enjoy the convenience of having The Sunday Post delivered as a digital ePaper straight to your smartphone, tablet or computer.
Subscribe for only £5.49 a month and enjoy all the benefits of the printed paper as a digital replica.
Subscribe