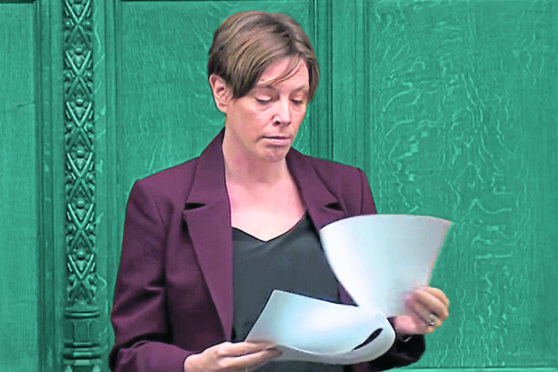 Her job description is short, stark, and, according to Karen Ingala Smith, tragically accurate.
The acclaimed campaigner against male violence against women and girls is behind Counting Dead Women and says: "It's exactly what I do. Someone had to."
Until 10 years ago when she began recording the women killed by men, ­official statisticians did not. The sex of the killer was never recorded, the scale of the epidemic of violence concealed.
Ingala Smith said: "Every three days in this country, a woman is killed by a man. More than half are killed by a partner or ex-partner.
"What we have is here is a massive social and cultural problem that can't be fixed overnight. It will take years. One of the reasons why so many policies fail is because governments latch on to a quick-fix they can shout about at the next election, rather than looking to invest in something that will have an impact in 10 years' time."
Ingala Smith's Femicide Census names the women killed by men, to record their deaths, remember their lives and, in death, show how those lives mattered and are measured in love and loss.
It started in the first week of 2012 when, as chief executive of London-based campaign group and women's ­refuge Nia, the Swahili word for purpose, Kirsty Treloar, one of the young women seeking help to escape violence, was murdered by her violent boyfriend.
Searching online for reports of the crime, Ingala Smith stumbled across other deaths, other murders of women, which were to galvanise her. That same week, a further seven women were killed. They included Kathleen Milward, 87, who was fatally attacked by her grandson in Stonehouse, Lanarkshire, on January 3.
Ingala Smith was incensed, and ­furious, too, at how the killings were reported, accompanied by images of the murdered women, smiling on holiday, as if their awful deaths were "just one of those things".
She recalls: "I began counting dead women. I haven't stopped."
2022: 80 UK women killed by men or where a man is the principal suspect so far this year. https://t.co/jMXjVy26SV

— CountingDeadWomen (@CountDeadWomen) September 19, 2022
Trawling newspaper and police ­websites, she began drawing up a list of every woman killed by men in the UK. She published the list on Twitter, calling it simply Counting Dead Women, and, as the years passed, and the murders continued, she continued to systematically update the list.
Since 2016, the names of every woman killed by men in the preceding 12 months is read out in the House of Commons by Labour's shadow minister for domestic violence, Jess Phillips. It is powerful, emotional and for, their bereaved families, important.
Ingala Smith said: "Their families have said how important it is to hear their loved one's name read out in parliament and recorded in Hansard forever."
She said: "What we really must start addressing is the inequality between men and women, the commodification and objectification of women."
She mentions the recent advertising campaign by fashion house Balenciaga, which featured a sad little girl holding a teddy dressed in bondage gear: "How many people did that design go through before that image was agreed?
"How we socialise children, the ­messages we give them, are important to how they develop and behave as adults. Much is hidden in plain sight. We see violence increasing in schools, mostly perpetrated by boys against girls.
"It's a conducive context for men's violence against women. But people refuse to see it, even when some of those boys go on to become abusive adults."
For Adrienne, a victim betrayed: Woman who suffered domestic abuse dies after litany of failure by prosecutors and police
In 2017, the Office for National Statistics in England and Wales began listing the sex of killers. In Scotland last year, the number of male murder victims was down, to 37 from 40 the previous year.
But there was a shocking 60% increase in the number of women killed, 16 compared to 10 the year before. Nine were killed by a partner or ex-partner and, over the past 10 years, 81% of all female victims were killed in a house, compared with just over half of male victims.
Ingala Smith, 54, grew up in a ­working-class family in Huddersfield, West Yorkshire, where there was a sense of what she describes as "walking on eggshells" around her mother's partner, a man who was not her biological father.
Her mother eventually left the relationship, and by that time Ingala Smith was already working with abused women seeking refuge, reflecting that each woman could have been her own mother. She said: "Violence towards women and girls is a global problem.
"The UK's response is nothing to sing about. We have some good rape laws, but look at our dreadful conviction rate. Even when cases are reported, few lead to a prosecution and even fewer receive a conviction.
"The result is that men continue ­raping women with impunity. It is important to have the right kind of laws, but we need to implement them too. Men must be held accountable for what they do."
Ingala Smith said: "We need to look at the misogyny within institutions, including the law, policing, education, social work and health services.
"We need to recognise the effect on children brought up in families where there is violence, how they are supported to unpick and recover from what they were exposed to."
Ingala Smith believes misogyny within the police has seen victims arrested rather than perpetrators.
Last month The Sunday Post reported the death of Adrienne McCartney, 38, a mother of three found dead less than a year after speaking out about the prosecution and police failures that allowed her abusive husband to plead guilty to lesser charges and escape a non-harassment order.
Her family believes Adrienne, who died after taking a lethal mixture of drugs, including painkillers prescribed for an arm injured by her husband, and drink, lost hope after being arrested, and handcuffed late one Saturday night in front of her children after police received a complaint about a social media post. She was never charged.
Ingala Smith said: "Policing ­continues to be a male-led institution. Women are more likely to be arrested when men accuse them of abuse, which is another form of abuse."
She believes the majority of abuse remains hidden because women fear losing their children. "A tactic perpetrators use is portraying a victim as a bad mother," she said. "Victims fear losing their children, so they avoid social services and cases go unreported. That is why independent organisations are so important."
Domestic violence soars at Christmas, she adds, but women's refuges tend not to see as many referrals until January because mothers do not want to disrupt the festivities for the sake of their children.
She said: "Women didn't want to leave violent men and disrupt Christmas for children, and you knew anybody who came at that time of year – one year we had a woman turn up on Christmas Eve with three kids – was in a really bad way. In January, the phones rings off the hook."
When women do finally leave, experts warn they are most at danger of being killed by their partners.
Smith has now written a book, Defending Women's Spaces, drawing upon more than 30 years of working with vulnerable women who are homeless or fleeing domestic abuse. In it she details her alarm at moves to make gender identity rather than sex the criteria for admission to refuges and rape survivor groups, a move she believes poses a serious potential risk to women victim's safety, wellbeing and recovery.
She says while practical things make life safer for victims, such as domestic abuse registers, electronic tagging and more non-harassment orders, a seachange in attitudes and society is the only answer.
Ingala Smith said: "People need to stop thinking it's not their problem. It's a problem for all of us."
Defending Women's Spaces by Karen Ingala Smith is out now, Polity
---
MSP warns too many women failed by justice amid fresh fears over bail changes
An MSP has warned too many women are still being failed by the justice system.
Jamie Greene was speaking after we reported the death of Adrienne McCartney, who died in August, less than a year after telling The Post how she had been let down by police and prosecutors after being psychologically and physically abused by her husband.
Greene, the Scottish Conservative Shadow Justice Secretary, said: "The experiences of far too many victims paints a harrowing picture of women like Adrienne continuing to be let down by the justice system.
"There are still many questions that must be answered over what happened to Adrienne, but other victims who've spoken to me since I raised her death in parliament say they are also living in fear because the system is letting them down.
"Many suffered similar issues to Adrienne, murky deals being done in courts with guilty pleas accepted on lesser charges, victims not being kept informed and, even when courts remember to impose non-harassment orders, perpetrators continue to break them with few repercussions."
I raised the heartbreaking case of Adrienne McCartney who was let down after horrific domestic abuse. Were it not for the @Sunday_Post and @ladymcbeth2 splashing this on the front page of newspapers, these stories may never be heard.

Domestic abuse is never acceptable. #FMQs pic.twitter.com/vX0bcA3vHu

— Jamie Greene MSP (@jamiegreeneUK) November 24, 2022
Former nurse Adrienne, who lived in Irvine, spoke out about failures in her case almost a year before she was found dead, after prosecutors agreed to a lesser plea deal with her property developer husband Aaron McCartney, 39, after he flew into a rage on Boxing Day 2020. Then, despite her explicitly asking for a non-harassment order, the fiscal did not ask for one.
Seven weeks after speaking to The Post, she was arrested and held in a police car for almost four hours, after receiving a complaint about a message she had posted on social media. She died in August after taking a lethal mixture of drugs, including a painkiller first prescribed for injuries inflicted by her husband, and drink.
Greene said: "When I spoke about the death of Adrienne in parliament, the First Minister talked about the need to protect women and girls from violence.
"But days later, her Ministers were talking about bringing in new bail laws to cut the number of people in jail, something which raises significant concern over placing domestic abuse victims at higher risk. Why this government would even consider giving domestic abuser bail when it will allow those predators the freedom to continue to harass and control is beyond me?"
The proposed bail reform laws could break international human rights laws, according to the CEO of Scottish Women's Aid Dr Marsha Scott.
She said: "Consideration of bail in these cases must make the safety of women and children experiencing domestic abuse the paramount concern. Anything less violates their rights."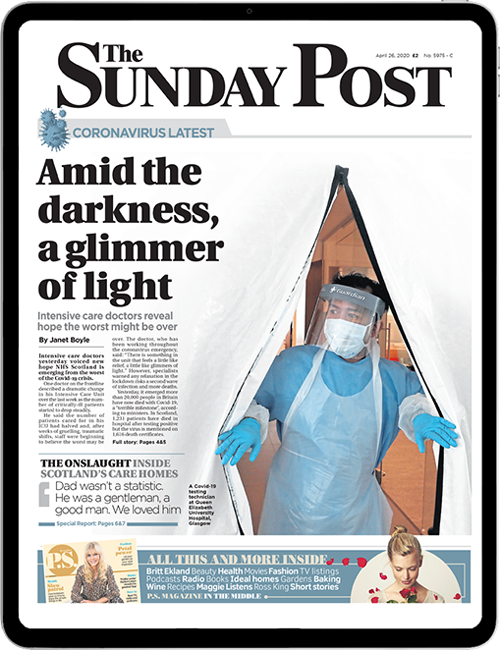 Enjoy the convenience of having The Sunday Post delivered as a digital ePaper straight to your smartphone, tablet or computer.
Subscribe for only £5.49 a month and enjoy all the benefits of the printed paper as a digital replica.
Subscribe