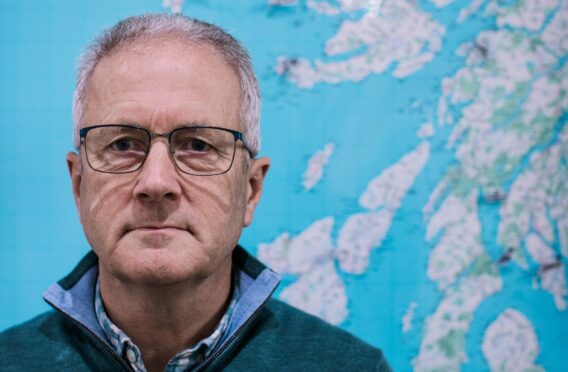 It is lunchtime in Lochgilphead and, as the weather closes in across the water, there is suddenly only one topic of conversation in town, will the A83 be closed? Again.
Checking on the status of the Rest and Be Thankful has become part of the daily routine in this picturesque but hugely frustrated corner of Argyll.
The road is the main link to and from the Central Belt and residents and businesses say, after years of landslips, closures and repairs, the costly delays and lengthy detours are now intolerable.
The first drops of rain swell a stream of speculation in the cafes, shops and offices as concern turns to the condition of the road that can be shut at short notice when the weather turns.
The Square Peg gift shop in the centre of Lochgilphead has been there for 60 years and Jilly Wilson has owned it since 2006. She says the closures are strangling business and deterring visitors.
"The perception is that Lochgilphead is a hard place to get to, so people go elsewhere," she said. "We have traditionally been a base for visitors to stay at and explore the area from, but we now have a reputation of being unreliable.
"This obviously impacts on businesses such as ours. If the Rest and Be Thankful closes in the summer, we are empty."
She concludes by voicing an opinion shared by many in the town: "If a similar problem existed in one of our big cities, it would have been sorted out in no time at all."
Picturesque Lochgilphead sits midway along the A83. As well as being a popular destination for international tourists and day-trippers from Glasgow, it is the administrative centre of Argyll.
But the unreliable route in and out of town is not just deterring visitors, it is playing havoc with the lives of its 2,300 residents.
Catherine Kennedy, 55, is the co-ordinator for Mid Argyll Transport Volunteers, a community-run service that transports sick people to hospitals, mainly in Glasgow.
She said diversions and delays mean patients are often late for vital medical appointments and can then be turned away or have to wait for hours to be seen. "We have people with all kinds of serious problems, from needing cancer treatment to having cataract procedures done, and we can be making more than 20 return trips to hospitals in the Central Belt and back every week," she said.
"But if the Rest and Be Thankful is shut it means a lengthy detour via Crianlarich, which is hazardous and distressing for already ill patients.
"We can't double people up on these journeys because of the risk of passing on illnesses like Covid."
Proposals for a viaduct or a tunnel through the mountains have been mooted as a long-term fix. Many residents' preferred option, however, is a so-called Green Route road to be constructed on the opposite side of Glen Croe, where there is already an existing forest track.
Rest and Be Thankful campaign chair and local resident, John Gurr, 60, is a retired logistics expert. He has previously worked on supply chain projects across the world but reckoned the length of time it is taking to decide on a permanent solution to the Rest and Be Thankful is one of the most challenging issues for businesses he has ever seen. He believes the answer to the problem has been there all along.
"Utilising the forestry road as part of a Green Route is the cheapest and least disruptive long-term option for a permanent two-way solution," he said. "The land is ultimately owned by the Scottish Government, so why this option hasn't been implemented already is beyond me.
"Roads can be built quickly across all kinds of terrain when the likes of a major energy project is required, so we cannot understand why the issue with the Rest and Be Thankful has now dragged on for so many years."
On the edge of Lochgilphead, at the headquarters of one of Argyll's biggest housebuilders, MacLeod Construction, director Jane MacLeod shakes her head as she talks of the ongoing challenges of attracting workers to the area.
MacLeod, who is also president of the Mid Argyll Chamber of Commerce, agrees that the Green Route proposal is a realistic option. For her, a permanent solution to the Rest and Be Thankful can't come quickly enough.
"We rely heavily on workers, contractors and materials coming from the Central Belt and in recent years it has become more and more difficult to persuade people to come here," she said.
"Professionals like engineers and architects don't like coming either because of the uncertainty of getting in and out.
"It all leads to our affordable housebuilding projects across the region being delayed and for costs to increase.
"People are also frightened for their safety. When the last landslip happened, a bus was only two cars away from it."
She added: "We have no idea why so much public money has been wasted on temporary fixes for all these years because all we are doing is delaying action until the next landslide happens."
Expert: A long-term fix for landslides will not be cheap or simple
A solution to permanently fix the notorious A83 Rest and Be Thankful road will not be easy or cheap, according to one of the world's leading civil engineers.
Professor emeritus Jean Benoît is an expert in geotechnical engineering including landslides and issues related to roads, foundations and tunnels.
The University of New Hampshire expert has been involved in drilling, sampling and field testing on major civil engineering projects for more than 30 years starting on hydroelectric projects in Canada.
He said: "Finding a solution to this stability problem along the A83 is very complex. To provide solutions, one has to understand the geology of the area, the history of landslides, the geotechnical properties and thicknesses of the overburden layers, location of current and past slip surfaces, volumes of slides and water infiltration into the slide areas.
"Without this information it is difficult to come up with safe, economical solutions. During maintenance or repair of the roadway, the slide masses on the road have to be removed which often leads to more instability as the volume of earth at the toe of the slope provides buttress support."
The £100m money pit: Communities isolated by A83 Rest and Be Thankful closures call for an urgent replacement for Scotland's road to nowhere
Benoît has carried out research and consulting work throughout the US, Canada, France, Italy, Egypt, Iran and Algeria.
Some of his significant projects include the Central Artery in Boston, Massachusetts, the Olmsted Locks and Dam in Illinois, the Loire River in France and the Leaning Tower of Pisa in Italy.
Certain measures will help the A83 including soil nailing – a technique using grouted steel nails to reinforce soils and create a gravity retaining wall for permanent or temporary support, according to Benoît.
He said: "Building retaining walls is costly and sometimes they cannot be made large enough to retain the sliding material.
"The best approach is to determine what causes the instabilities and address those. That could include rerouting the incoming infiltration, creating drainage paths, soil nailing and benching of the slopes."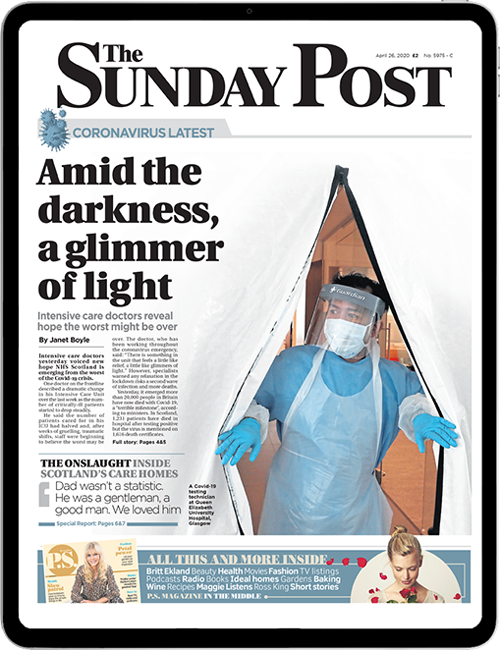 Enjoy the convenience of having The Sunday Post delivered as a digital ePaper straight to your smartphone, tablet or computer.
Subscribe for only £5.49 a month and enjoy all the benefits of the printed paper as a digital replica.
Subscribe