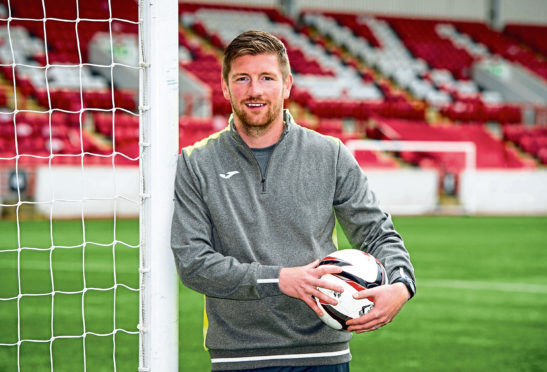 Mark Wilson won three Scottish titles with Celtic, both major domestic trophies and helped the club to victories in the Champions League.
He has also played for Scotland.
But the 35-year-old former Dundee United and Bristol City defender reckons this season could bring him his most-satisfying moment of his career – if he can keep Brechin City in the SPFL.
The Glebe Park club are currently cut adrift at the bottom of League Two, and have just 12 games to avoid the spectre of an end-of-season play-off against the winners of the Highland League or Lowland League.
Wilson, who took the reins at the Angus club last September, knows that getting above Albion Rovers and Stenhousemuir is an almighty task.
But it's a challenge he is absolutely relishing.
Wilson told The Sunday Post: "We need to start winning and picking up points.
"I'm not expecting us to win six or seven games on the trot, but we need to get points to put pressure on the teams directly above us.
"This is about survival. The club has been relegated from the Championship and League One in successive seasons and we must find a way to stop the rot.
"We can't give the teams above us an easy ride. They need to sweat and feel the pressure. Let's see how they react to that kind of situation.
"There are many, many good people at Brechin City and they deserve a wee break. The fans have also been suffering for a wee while, and it would be nice to see them smiling.
"It is up to the players and me, the manager, to find a way to survive.
"It doesn't need to be pretty – it just needs to be effective.
"If we can get out of this, then it will bring tremendous satisfaction because this is one of the toughest gigs I will ever get.
"But I will not moan. I will not complain.
"As a player, I was very fortunate to have been a part of some wonderful success stories. But keeping Brechin up will be as a good a feeling as I've ever had in football.
"As a manager, I feel so much more responsibility than I ever did when I played.
"When we lose a game, I take it personally and find it hard to shrug it off. It can get you down, and leave you in a very lonely place.
"Sometimes you can feel really isolated. It's not like when you were a player and had 10 guys around you, all capable of digging you out of a hole if you needed it.
"On the rare occasions we win, I don't enjoy the moment too much because I'm looking to find a way to carry the result and positivity into the next week.
"So we look to find a way, and we will continue to work hard. That's got to be the bare minimum.
"If we can get out of this, then I'll be delighted. Even if we need to do it through the play-offs, then so be it.
"But I'd rather avoid that scenario and not finish bottom of League Two."
Despite the challenges and regular losses, Wilson enjoys coaching the players and trying to improve them. He hopes that's something that never leaves him.
He continued: "I think I was 32 when I took over at Airdrie, and at the time I was the youngest manager in the country. It was a great leaning curve, and it has stood me in good stead.
"When I left there after a less than a year, I wanted to get back into the game. It made me hungry to try it again.
"I kept my eye on a few things, and then the Brechin job was offered to me.
"They were persistent because I didn't agree to the job right away. I took my time and thought about it, long and hard.
"I am now in there and trying my best. I love coaching the players and that is where the satisfaction comes from.
"Management isn't necessarily full of enjoyment, but there are things that make you smile and give you a sense of pride.
"It might only be part-time, but it involves working seven days a week. You never switch off.
"I hope that by May, I can have a success story on my CV by keeping us in the SPFL.
"Longer term, I want to stay in management and progress my career. Working in the lower leagues is difficult, but it's a great place to be. I wouldn't change it.
"Some of my former team-mates have taken a different route, and have gone into youth team coaching and maybe worked their way up to reserve-team level. Others have tried to get big jobs very early on.
"The path I have been on feels good and the right way for me. Obviously I would love to be winning more often, but you need to be tested in different ways, at different levels.
"So this is very challenging but the players are up for it. They give their all. I can feel a good spirit abut the place.
"We brought a few in during the January window, and we feel they are getting closer to reaching the level of fitness we need.
"We might be bottom but, trust me, we are not too far away. I know that if you work hard, you will eventually get your rewards.
"That's what we feel is about to happen at Brechin. We will just keep digging in and look for that wee bit of quality at certain moments during matches.
"The next few games will be vital, and if we can find a wee bit of rhythm, then we can do something positive and memorable.
"Some people may have already counted us out, but we have plenty fight left in us."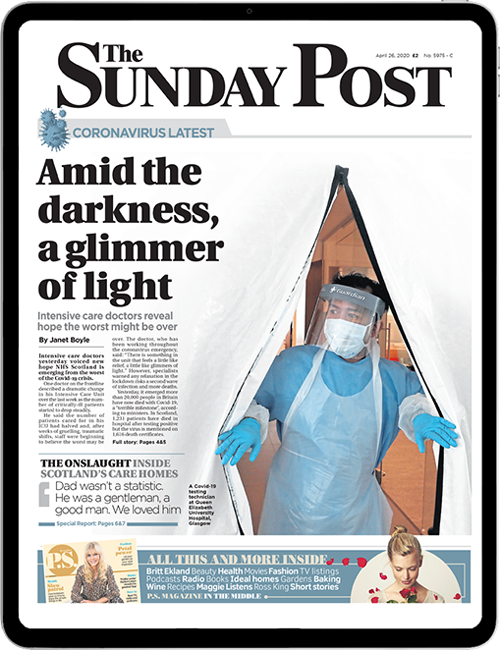 Enjoy the convenience of having The Sunday Post delivered as a digital ePaper straight to your smartphone, tablet or computer.
Subscribe for only £5.49 a month and enjoy all the benefits of the printed paper as a digital replica.
Subscribe