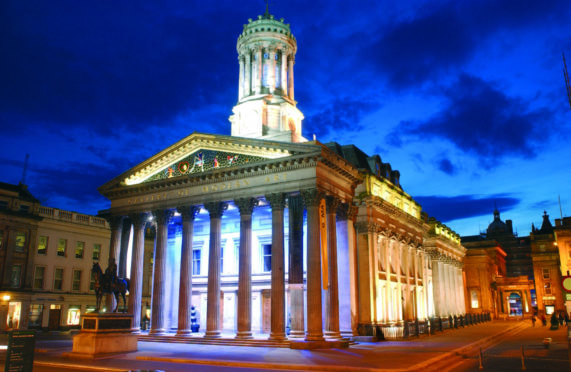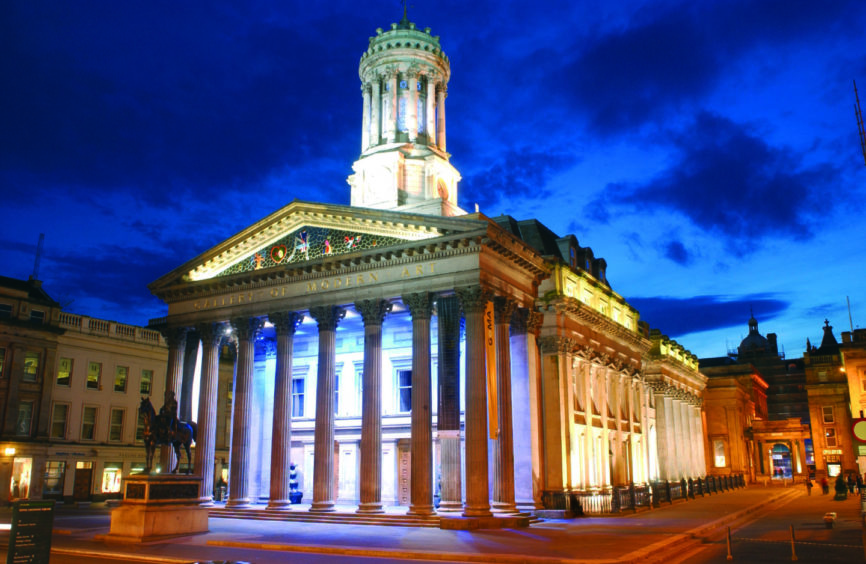 Glasgow's Gallery of Modern Art (GoMA) will mark its 25th anniversary of opening to the public next week by reflecting on exhibitions of the past and looking ahead to how it will tell the story of the coronavirus pandemic.
Situated in the city's Royal Exchange Square, the venue opened to the public on March 30, 1996 before a formal ribbon-cutting by The Queen later that year.
Since opening its doors, it has staged over 200 exhibitions from a diverse range of artists from around the world, as well as local talents. Before the pandemic, it was attracting around 650,000 visitors a year.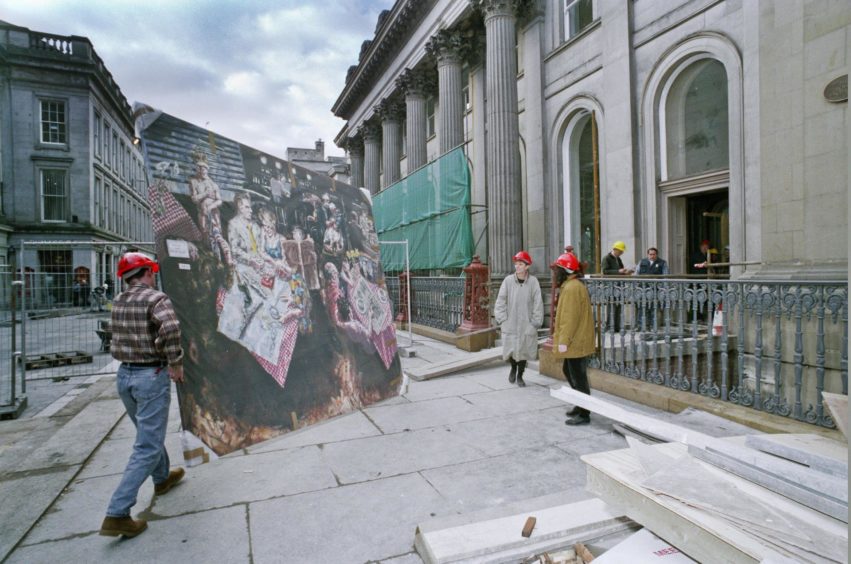 Duncan Dornan, Glasgow Life's Head of Museums and Collections, said: "It's been a remarkable 25 years so it's really important we can mark the anniversary and recognise the work of the teams and the artists, and what it has done for Glaswegians and visitors to the city.
"It's a commissioning museum, so GoMA has been able to support the artistic community financially and in developing new talent. It has also worked very hard to address contemporary issues and to give voice to residents in the city, looking at issues of health and wellbeing and social justice.
"Contemporary art is a very powerful and effective way to give a voice to communities who may otherwise not very easily appear in museums because there isn't the material necessary to represent their experience."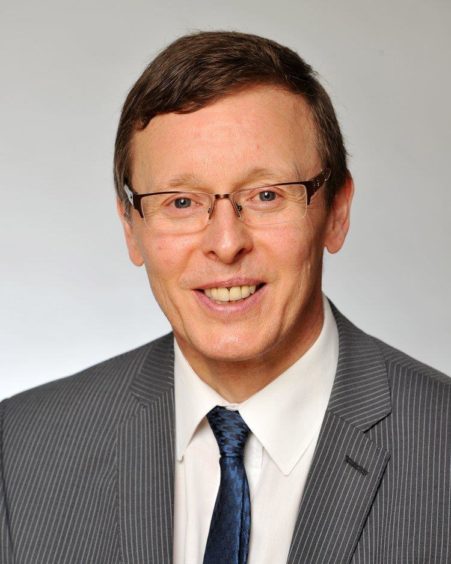 Duncan believes the venue's location, at the heart of Glasgow city centre, not only makes it easily accessible but also symbolic of the place it strives to have in its local community.
He said: "I very strongly believe that all visitors to a museum get some sense, even if it's subconscious, of whether or not the institution is really connected into its own community and contributing something. That the people who live round it are breathing life into it.
"I think the workshops and the programmes, all the activities that GoMA do for a huge range of people, young and old, are really critical to its success, vibrancy, and influencing the art that's produced.
"I think that central location is really important and places that contemporary art and also those subjects it can address and communities it can represent very much at the heart of the city."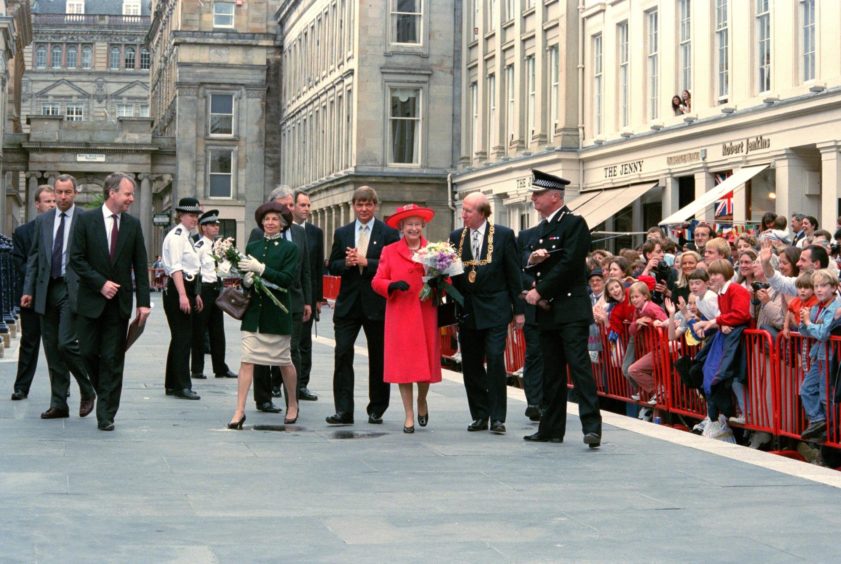 When GoMA first opened, the public reaction was initially mixed, and a BBC documentary produced at the time – which is now shown in Gallery 2 as part of the Taste! Exhibition – highlighted the polarised response.
However, visitors exceeded the initial expected numbers and have continued to grow. Some of the earliest collecting activities included works by Jo Spence, Bruce Lacey, Bridget Riley and Niki de Saint Phalle that are now recognised as key acquisitions for Glasgow Museums.
Duncan said: "It's interesting to look back on it, there was an element of controversy when it opened. It hadn't particularly picked up on up-and-coming artists who were really beginning to make a name at that time. It was maybe not looking at the very cutting edge and making that connection into the contemporary art scene in Glasgow.
"There was also discussion about whether or not the works that were displayed were populist or really addressing contemporary issues. It was something new, and in the contemporary art field I guess an element of controversy would almost be inevitable, so it's difficult with the distance we have now to fully judge and evaluate that."
INTERVIEW: New curator for legacies of slavery and empire in Glasgow's museums on addressing colonialism's impact
Something else GoMA has had to address is the history of the building it's situated in. In recent years, the gallery's public programme has acknowledged the history of former tobacco merchant's mansion, with the opening of the Stones Steeped in History permanent display in 2018, reflecting on its ties to the Empire and Transatlantic Slave Trade.
"The impact of slavery and empire on the UK, Glasgow and across Scotland is embodied in that structure," Duncan said. "That's something GoMA has interpreted and addressed – how the funds to create the building in the first instance were achieved, the crimes that were committed and the suffering that people were subjected to in order to generate the money that resulted in this grand building.
"GoMA's location and that structure helps to support that narrative and allow us to discuss these issues and establish the facts and help to move forward in a constructive way."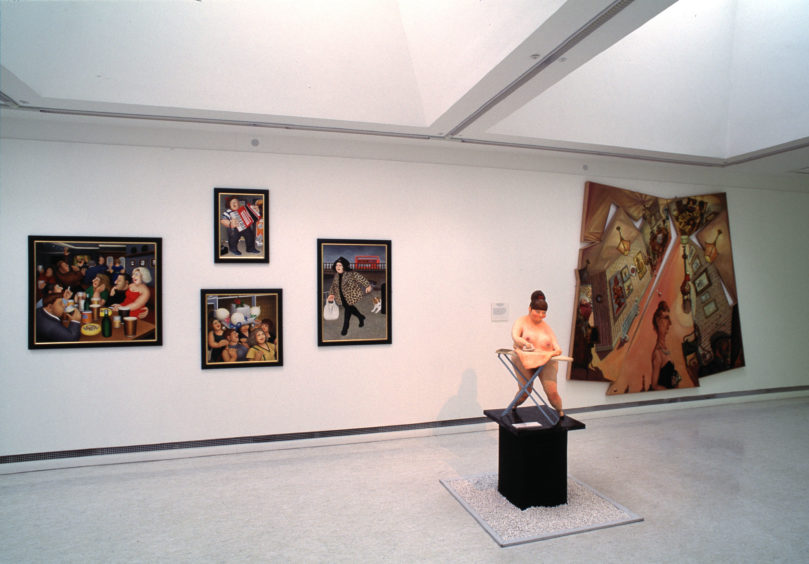 Unfortunately, many of the in-person celebrations of GoMA's anniversary are on hold for the moment due to the pandemic.
But Glasgow's museum teams have been busy throughout lockdown maintaining an online presence and connection with audiences and figuring out how to tell the story of coronavirus to future generations.
Duncan said: "It's been a very challenging time, but the team were very quickly able to find new ways of engaging online and that's been very successful for us, we've been able to retain audiences.
"We were open briefly in the middle of the pandemic and then had to close again with the new wave of lockdown. It was emotional, we were really quite touched by people coming back into the museums and how pleased they were to be able to access the spaces and reengage with collections.
"That point in the middle of all of this seemed to make a difference to people and that was very encouraging for staff, to see that enthusiasm."
VIDEO: How Glasgow's museums are keeping connected with the city during lockdown
By the time people are allowed back in to GoMA, it's likely that there will be art coming through reflecting experiences people have had over the past year.
"We were very conscious that it was important to collect at the time where we can confidently identify what objects matter, what represents accurately the period we've been living through and to work with people to influence that collecting process," Duncan added.
"As we go forward, GoMA will have a vital role in really starting to collect people's personal experiences and find ways to represent that. We're looking to start and develop conversations.
"We know that the experiences of different groups within society are very diverse and we'll begin to see that expressed through art as we emerge from the pandemic into whatever the next phase is.
"The work that's created will reflect that and over time will bear a strong, accessible record for people to look back on this period and begin to understand it."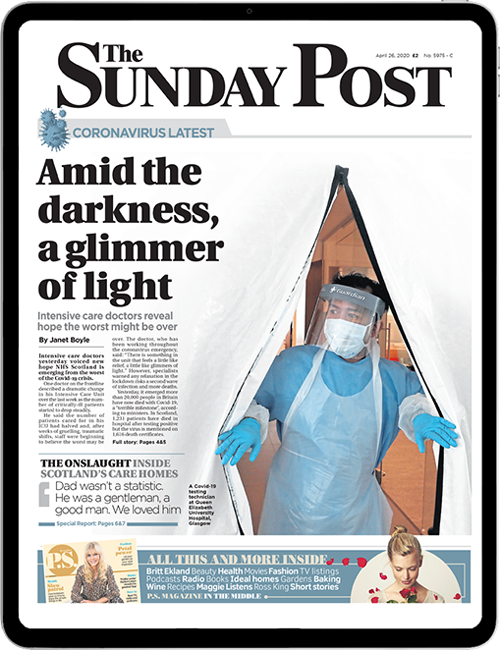 Enjoy the convenience of having The Sunday Post delivered as a digital ePaper straight to your smartphone, tablet or computer.
Subscribe for only £5.49 a month and enjoy all the benefits of the printed paper as a digital replica.
Subscribe