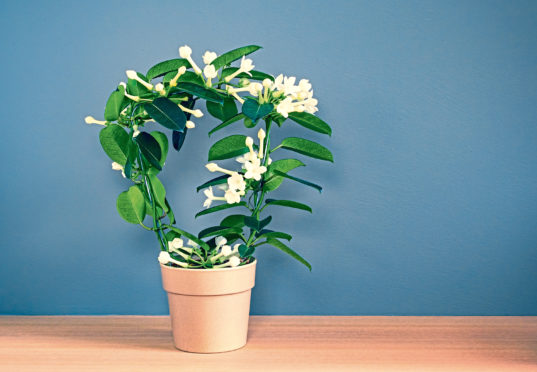 Its flowers are long gone, but the bright red berries of Gaultheria procumbens are a welcome sight at Christmas.
This small shrub is a popular choice for tubs and window boxes but it can also be grown effectively as ground cover in moist and semi-shaded soil.
There's been a trend in recent years to fill our homes with cheese plants, indoor palms and tropical ferns and delightful as these are, they lack one vital ingredient – scent. There's so much more we could be doing if, as well as creating roomscapes with foliage, we also grew plants that filled our homes with perfume.
It's not difficult, especially at this time of the year when hyacinths and scented narcissi are readily available, but for full sensual overload you should think about adding jasmine or stephanotis to the mix.
In countries around the Mediterranean these grow into luxuriant outdoor plants, scrambling up walls and fences and filling the evening air with an intoxicating perfume. Thankfully they are every bit as much at home in a warm room here and while you may have to curb their wayward tendrils by winding them around a wire hoop, there's no way to contain their scent, which will fill the entire house.
At first glance, both look like similar plants, with an almost-identical growth habit, but look closely and you'll see that stephanotis has larger, waxier flowers.
Both need moist but not waterlogged soil and benefit from being set on saucers filled with damp gravel.
Stephanotis comes from Madagascar and dislikes the cold, but jasmine can take cooler conditions and it will benefit from being placed outdoor during the summer.
Both plants should be pruned lightly after flowering and repotted in spring and both will benefit from a fortnightly feed while in flower. And, if you would like more stephanotis or jasmine, you can grow your own from cuttings taken during spring.
Hyacinths and narcissi, meanwhile, will also give your home a lovely flower shop scent, but in warm rooms these can grow too quickly and start to topple over.
To prevent this you can grow narcissi through a framework of decorative twigs or use discrete stakes to support hyacinths
Alternatively moving them to a cold position overnight will slow their growth and help to prolong their display.
After they have flowered keep watering them until all the foliage has died down and then you can plant them outdoors where they will bloom again in future years.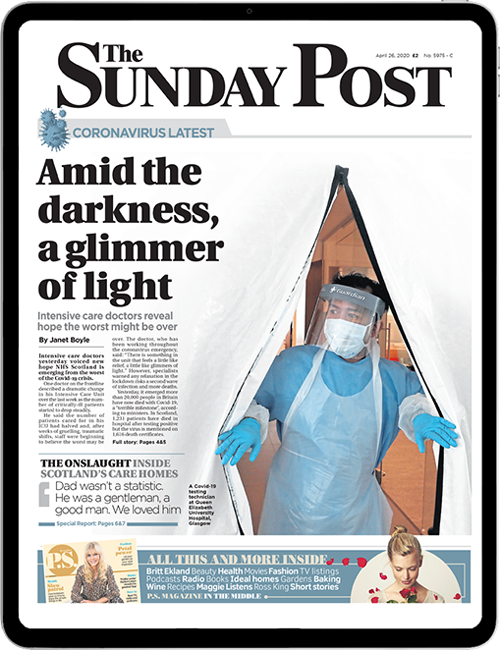 Enjoy the convenience of having The Sunday Post delivered as a digital ePaper straight to your smartphone, tablet or computer.
Subscribe for only £5.49 a month and enjoy all the benefits of the printed paper as a digital replica.
Subscribe