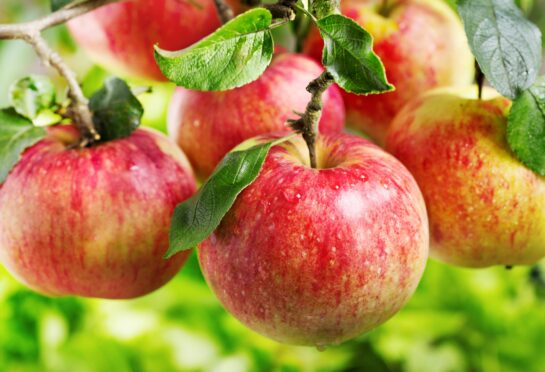 Apple blossom season is almost over for another year and after the delights of the flowers comes the anticipation of the fruit.
Apples are in the same botanical family as the rose and the blooms have a distinctive rosy scent that evoke images of flower borders in June.
Across the country ancient orchards are being restored and other initiatives are introducing fruit trees into urban areas, bringing the delights of blossom into the hearts of our towns and cities.
There's something magical about picking a ripe apple and eating it while it is still warm, or watching silvery pears swell on the branches.
And plums are amongst the most productive of all fruit, with the branches of mature trees often requiring props to help them support the weight of the crop.
But fruit trees aren't just the preserve of those with acres of space.
It is perfectly possible to grow a potted orchard that will sustain you with its beauty and abundance. All you need are some very large pots, a supply of soil-based potting compost and trees that have been grown on dwarfing root stock. Regular feeding and watering are the key to keeping such a miniature orchard healthy and dwarf trees require a lighter pruning regime than those growing in the ground.
If you do have space for a larger tree, but can't decide which variety to choose, then look for a "family" apple, which has two or three varieties grafted on to the same stem.
That way you can have both desert apples and cooking apples growing together, or any of dozens of other combinations.
Pear trees are trickier to grow than apples because their blossom appears earlier and is susceptible to frost damage, but if you do have a sheltered garden then it is worth giving one a go.
Just remember that the fruit won't ripen on the tree, so you have to pick the pears while they are still hard and ripen them indoors.
Plum trees are very adaptable and, along with a rhubarb patch, they are often the only things still producing in old, neglected gardens. For maximum sweetness, choose a sunny spot and if you are gardening in a colder part of the country, then grow damsons instead.
What's in bloom?
Rhododendrons are flowering now, brightening up gardens and woodlands. Some are as tall as trees, others are dwarf varieties that fit happily into the smallest border. They proliferate along the west coast, where the acidic soil and damp conditions make them feel at home.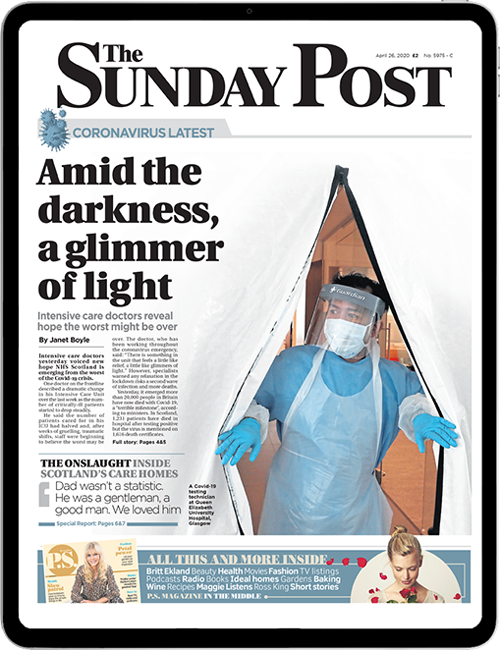 Enjoy the convenience of having The Sunday Post delivered as a digital ePaper straight to your smartphone, tablet or computer.
Subscribe for only £5.49 a month and enjoy all the benefits of the printed paper as a digital replica.
Subscribe