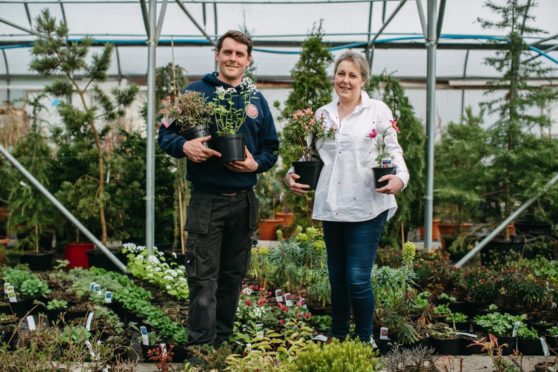 Today, Easter Sunday, traditionally marks the start of the gardening year and after the past 12 months it has never been more welcome.
From the moment the first lockdown was announced, people across the country looked to their gardens to provide a place to grow food, connect with nature and escape from the world's troubles.
For some it was a chance to indulge an existing passion but, for others, it was their first taste of homegrown carrots or a chance to pick a flower they'd raised themselves and the result is that, after a long, cold winter, a whole new band of enthusiasts is waiting with anticipation for a burst of spring weather so they can start sowing and planting all over again.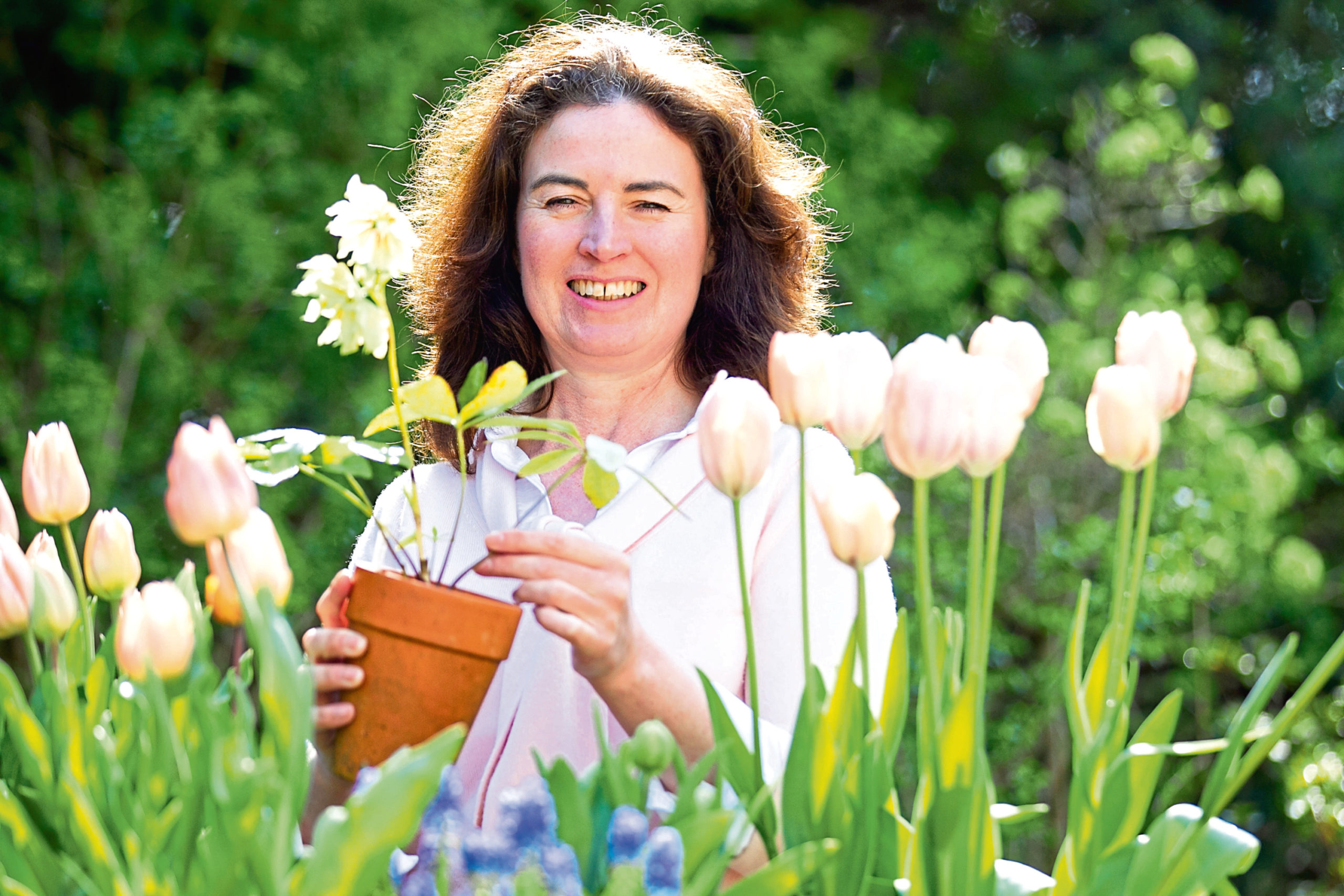 But what about those for whom gardening is more than just a hobby? For them the events of the past year has brought great change, and the challenges are not over. Garden centres may finally open their doors tomorrow and travel restrictions have eased to "Stay Local" from "Stay at Home", but it won't be until April 26 at the earliest that the country finally opens up and visiting gardens other than those on our doorsteps will be possible again.
Here, some of those at the sharp end of the gardening world have been sharing their experiences of the past year and their hopes for the 12 months ahead.
---
It will be great to see people again.

The Nursery
Lockdown last year provoked an explosion in online orders at Macplants in Pencaitland, East Lothian, and demand remains high for top-quality plants.
Gavin McNaughton, who runs the family business, says the nursery has experienced the most hectic year in its existence and, at times, he has had to shut the online shop when the number of orders pouring in has become overwhelming.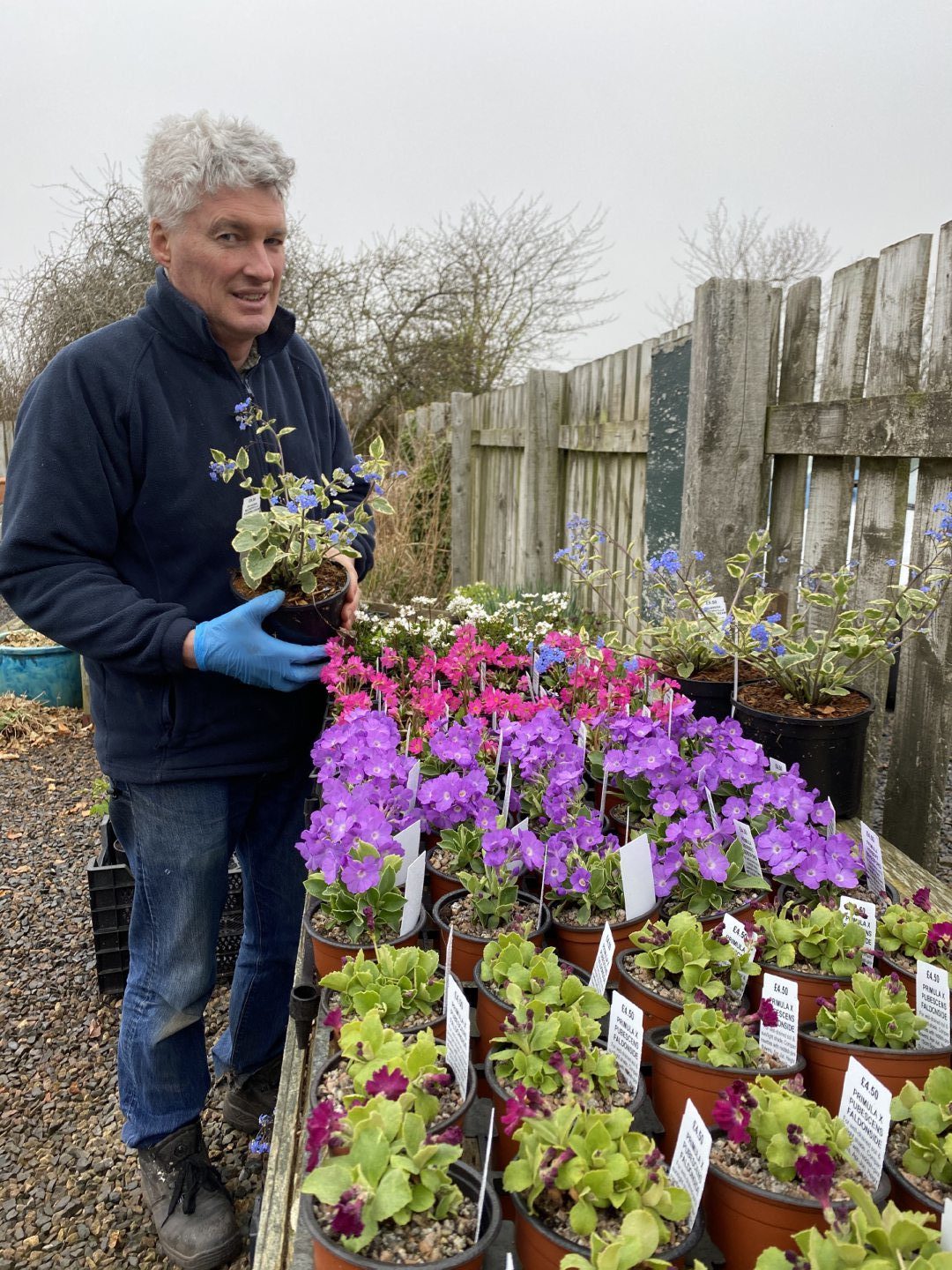 "We've been sending plants everywhere, from Land's End to John o' Groats and, at the same time, working with a reduced number of staff to grow enough to keep pace with demand."
A click-and-collect service has proved popular with local customers and Gavin feels lucky that the nature of the work has allowed Macplants to keep going while other less fortunate businesses have been forced to remain closed during the pandemic.
"Staff have told us how much they have appreciated being able to come to work and chat in a socially distanced way with colleagues."
The nursery shop reopens tomorrow and, while fewer numbers will be allowed in at any
one time, Gavin says they will all be welcome.
"It will be great to see customers in person again."
---
What's changed? Instead of being outdoors growing plants I'm indoors on the computer

The Garden Centre
This is the first year Kathleen Jenkins, who runs The Mill Garden Centre in Armadale, West Lothian, can remember spending Easter Sunday with her family.
"Normally it is one of the busiest days of the year," she says.
That day might come tomorrow when garden centres finally reopen after being forced to close for many months.
Throughout it all Kathleen and her small team have been taking orders, making deliveries and offering a click-and-collect service for customers, which has come with its own challenges.
"Instead of being outside growing plants, I've been on the computer and learning all kinds of new IT skills," she says.
"We have had to do so many things differently, but we've made it and now that we can reopen things should start to get back to normal."
Planning what to grow to satisfy the rush of demand from both new and experienced gardeners has, she says, been one of the hardest parts of the past 12 months.
"You have to make decisions months in advance and then hope you have got them right."
One thing Kathleen is pretty sure is correct, however, is a recent swing to old-fashioned annuals and biennials is going to continue, so the nursery beds at The Mill Garden
Centre are currently filled with Sweet Williams, Antirrhinums and other cottage garden favourites that will soon be ready to go on sale.
---
I'm lucky to have something creative and beautiful to do during hard times

The Flower Grower
From spring until autumn, the half-acre field near Stewarton in Ayrshire where Andrea Jones grows cut flowers is alive with colour.
From here, Mayfield Flowers supplies beautiful, freshly-picked blooms to local florists and customers. Some of the flowers are delivered by post across the UK and many of them are destined to end up in the bouquets of the brides who have fallen in love with the sorts of cottage garden flowers, grasses and seed heads they can't find anywhere else.
When lockdown happened and weddings were cancelled, Andrea (pictured left) had to rethink her entire business.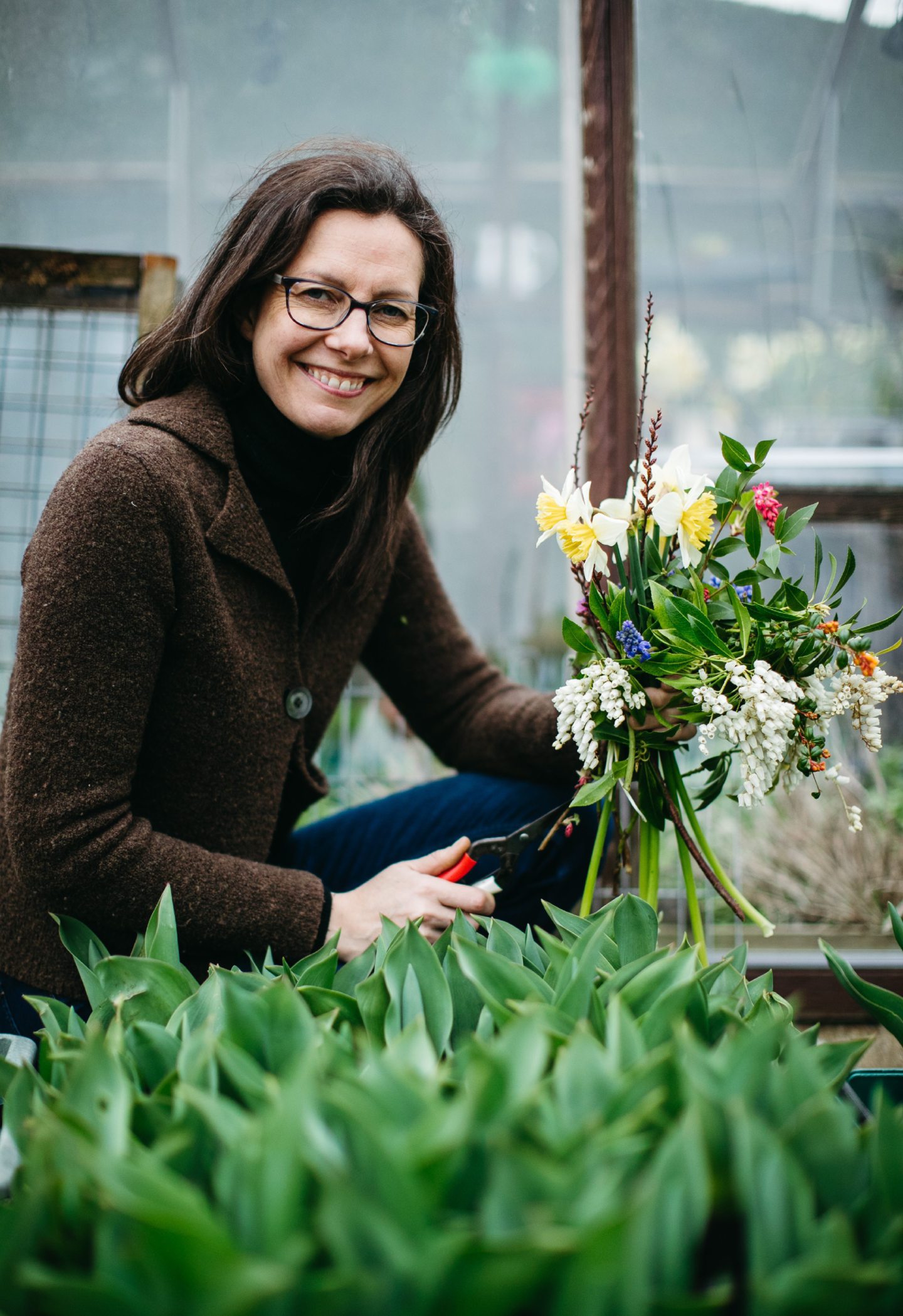 "I began doing deliveries around a wider area and I concentrated on growing the sorts of flowers that would have a long vase life and so would be more suitable for bouquets, which I was making in greater numbers."
Andrea recalls delivering flowers to someone who had just had a baby. "They were from her mum and I remember thinking how unfair it was that I could see this lady's daughter and new grandchild on the doorstep while she couldn't."
During lockdown flowers have become a way to connect with family and loved ones, says Andrea.
"I feel fortunate I could work on something so creative and beautiful at such a difficult time, but my two sons who were spending lockdown with us were arguing over who would do deliveries because they just wanted some time off the farm.
"Weddings are still going ahead, even if on a smaller scale, but what I am looking forward to most is to starting up my flower-arranging workshops again. The chance to meet other people while making a beautiful bouquet is just the tonic that some people need."
---
We're back in business but with social distancing

The Charity Garden
Last year marked the 12th time Jerry and Christine Gregson threw open the gates to their garden at 101 Greenbank Crescent, Edinburgh, and waited for visitors. They never had to wait long.
Most years upwards of 120 people turned up on a Sunday afternoon in May to enjoy the magnolias, fruit trees and spring flowers such as pulsatillas and anemones tumbling down the terraces overlooking Braidburn Park.
The openings were part of Scotland's Gardens Scheme and money raised through tickets and teas supported a wide range of charities.
When last year's event had to be cancelled, Jerry and Christine continued to show the garden to small numbers of visitors by appointment and sales of tomato seedlings helped raise £120 the charities would otherwise have missed out on.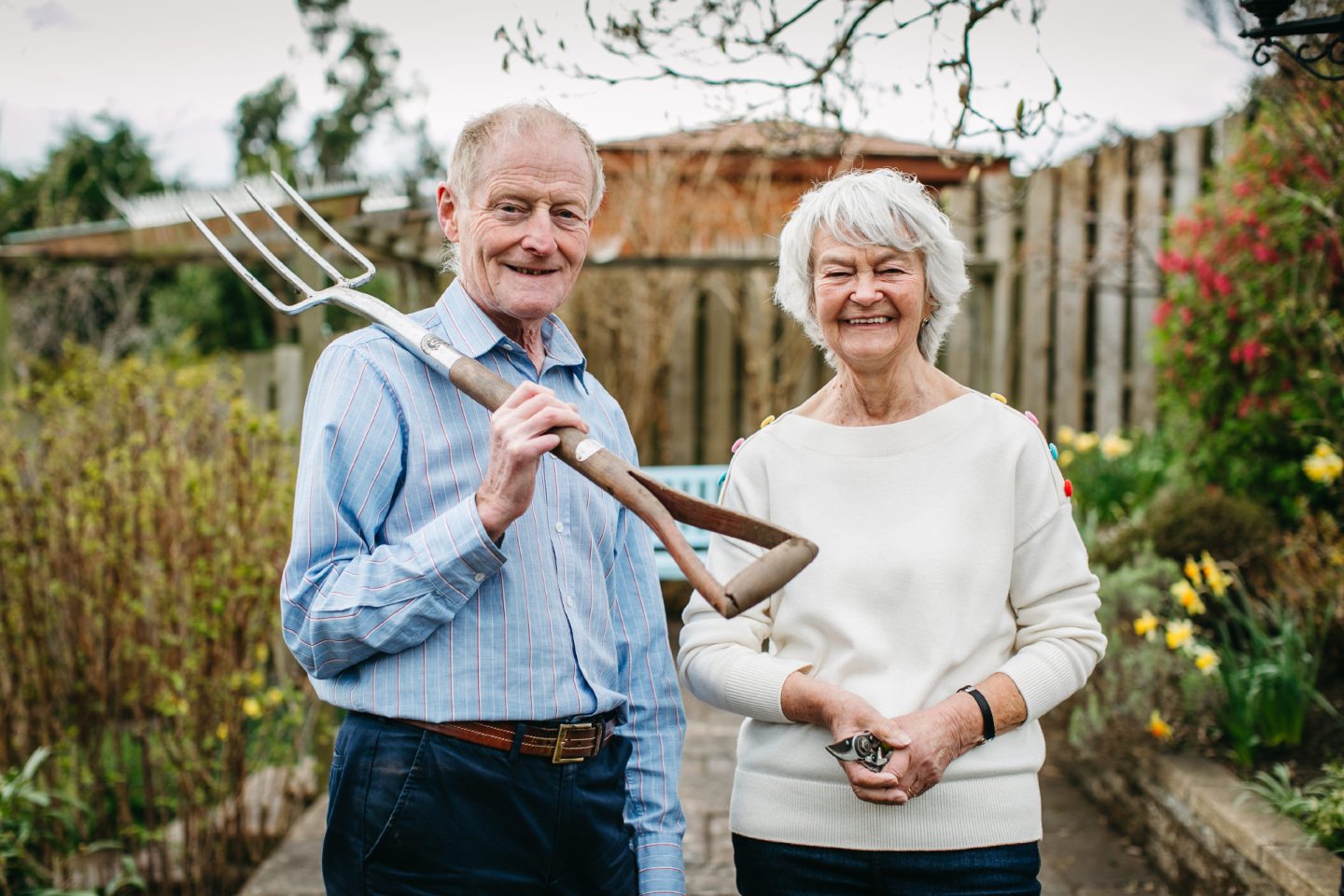 Meanwhile, this green-fingered pair continued to work on their south-facing garden, which was a mass of weeds and broken terraces when they moved there 20 years ago.
Now, through their dedication, it is filled with fruit and flowers and they are looking forward to being able to show it off properly again.
"Instead of opening for just a few hours we will be opening on Saturday, May 22, and Sunday, May 23, from 10am until 5pm to allow as many people as possible through while still social distancing," says Jerry.
Catering arrangements have changed too. Cakes will take the form of individually wrapped tray-bakes and all cups and cutlery will be biodegradable.
"We were disappointed last year not to be able to go ahead so it will be a pleasure to get back to business as normal."
---
Our 20,000 crocuses flowered with hardly anyone to see them

The Walled Garden
When Angus and Zara Gordon Lennox took over the running of Gordon Castle in Fochabers in 2008, they inherited one of Scotland's largest walled gardens.
Since then they have overseen its transformation from a wreck to a thriving tourist attraction, where visitors come to walk among fruit and flowers and eat cake in the popular cafe that uses produce picked fresh from the garden.
While the gates have been open for most of the past year, the cafe has remained closed, resulting in far fewer visitors. Zara and head gardener Ed Bollom have been working with a much smaller team than usual in order to care for eight intensively planted acres.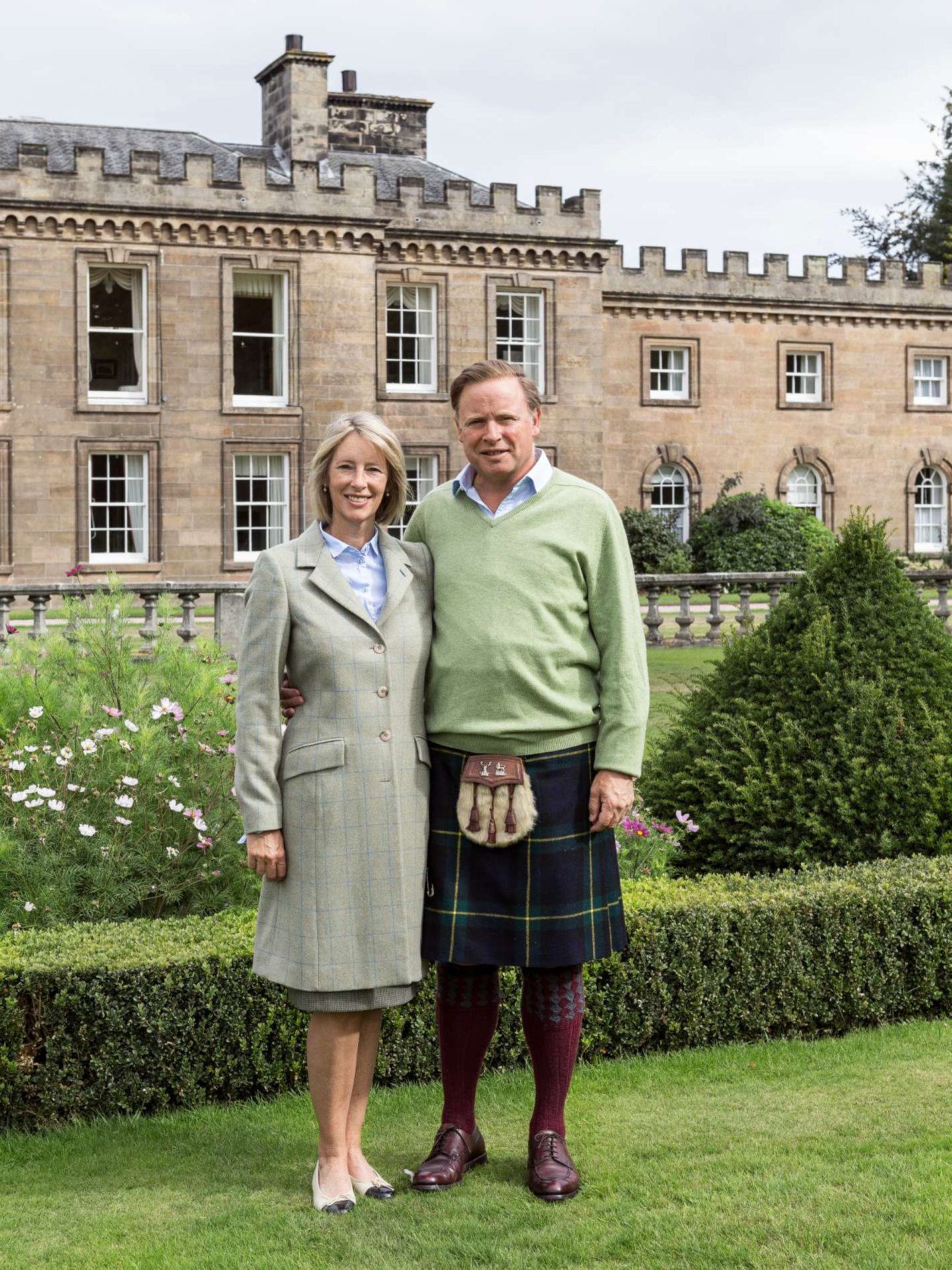 "Throughout the winter Ed and I replanted the entire central borders with roses and perennials and this spring we saw our 20,000 crocus bulbs flower while there was hardly anyone to appreciate them."
With a coffee bar now in place and a date of April 28 earmarked for the reopening of the cafe, Zara hopes that increasing numbers of visitors will come to enjoy the garden's ongoing transformation.
"We do this so that people can come and smell the flowers and enjoy their beauty and scent, as well as giving them inspiration to grow vegetables, so it will be so exciting to welcome our visitors back again and allow them to enjoy the beauty of the garden."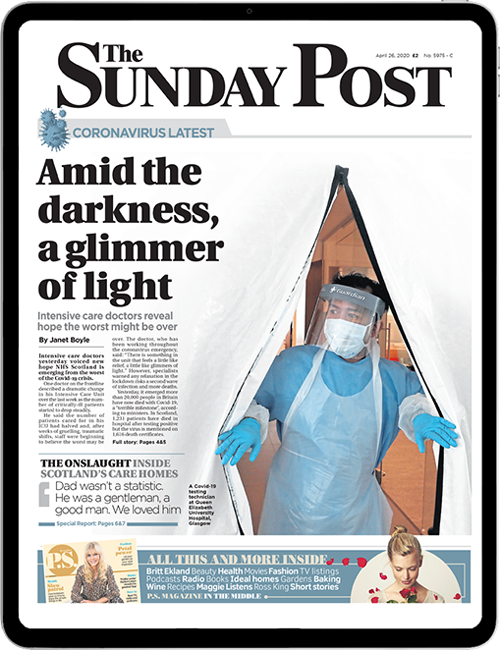 Enjoy the convenience of having The Sunday Post delivered as a digital ePaper straight to your smartphone, tablet or computer.
Subscribe for only £5.49 a month and enjoy all the benefits of the printed paper as a digital replica.
Subscribe