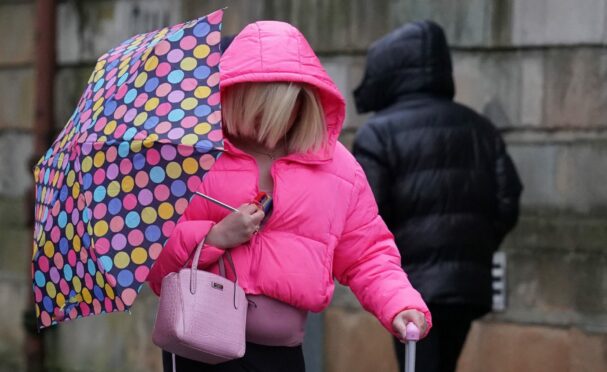 Scotland must learn from other countries how to deal with trans prisoners after a double rapist was sent to a women's jail, according to a former first minister.
Henry McLeish, who chaired the landmark Scottish Prison Commission in 2008 into the future of the country's jails, urged ministers to order a review after Isla Bryson was sent to Cornton Vale last week after being convicted of attacking two women before changing gender.
The decision to send Bryson to the women-only prison on Tuesday was heavily criticised as opponents of the Scottish Government's gender reforms said the case illustrated the risks of making it easier for Scots to change gender without effectively safeguarding single-sex spaces.
Yesterday, as Scottish ministers were accused of failing to properly consider the implications of the Gender Recognition Reform Bill or prepare for them, it emerged another violent trans prisoner, Tiffany Scott, is to be transferred to a women's jail later this year.
The debate about how and where to hold trans prisoners has prompted expert calls for separate units but McLeish urged ministers to look at best practice internationally.
He said: "If there are models elsewhere, whether in western Europe or in the UK, they are worth looking at. When we carried out the prisons review, we looked at the United States, we looked at Europe so this is the time for Scotland to look outward. We must be looking for best practice because let's not kid ourselves on – what's happening in Scotland is way ahead of everybody else. Other countries are well advanced on these matters.
"I would like to think the Scottish Government would want to establish a wide-ranging review of current practices, look at best practice throughout the world and learn from the best."
On Wednesday, Justice Secretary Keith Brown said he would not intervene as Bryson remained at Cornton Vale insisting he trusted the Scottish Prison Service (SPS) to assess the risk to and from every prisoner before deciding where they should serve their sentence.
The next day, however, amid a mounting outcry, First Minister Nicola Sturgeon said Bryson would not be allowed to serve her sentence at Cornton Vale and that she agreed with Rape Crisis Scotland chief executive Sandy Brindley who said: "I don't see how it's possible to have a rapist within a female prison."
Bryson was moved to HMP Edinburgh on Thursday while Sturgeon insisted there should be no "blanket ban" on transgender inmates serving their sentences in women's jails.
Former SNP justice secretary Kenny MacAskill said Scotland has built special units to contain violent prisoners or paramilitary terrorists and that a similar unit could be created for transgender prisoners.
The Alba MP, justice secretary between 2007 and 2014, said: "What is happening at the present moment is simply unacceptable. These individuals, such as the latest one, it seems to me, are simply abusing the system. It is simply a ruse to get out of going into the male prison estate.
"They should not be dumped into women's prisons. That's an abuse of vulnerable women prisoners who may have drink or drugs problems or be victims of male violence.
"If the solution is either a separate estate or a separate unit in the male estate, then that's what it has to be. But it certainly should not be in the women's estate."
He added: "The ultimate solution has to be a separate estate or wing."
There were 11 transgender women, four transgender men and three non-binary or gender fluid prisoners in Scotland between July and September last year. In England and Wales there were 230 transgender prisoners at the last count in March last year.
Women's prison HMP Downview in Surrey opened a transgender wing in 2019 for inmates who have transitioned to being women and hold gender recognition certificates. In the United States, the Los Angeles County Men's Central Jail has a separate wing for gay, bisexual and transgender inmates.
But some experts say segregating prisoners can affect their mental health and wellbeing. Holyrood last month passed the Gender Recognition Reform Bill which would make it easier for transgender people to obtain a gender recognition certificate. It was opposed by critics who feared sex offenders would switch gender while they were awaiting trial to apply for access to a women's prison.
The UK Government is blocking the legislation under a Section 35 order, claiming it would have a detrimental impact on equalities laws in Scotland, England and Wales.
Rhona Hotchkiss, a former governor of Cornton Vale women's prison, believes a ban on rapists going to a women's prison would be open to legal action and that the only solution is a transgender wing in a male prison.
MacAskill said: "We need clarity north and south of the border. But the Scottish Government has accelerated this in Scotland with the GRR legislation and is sending conflicting messages to the prison service which is trying to balance competing rights for equalities laws for women and for transgender prisoners."
Professor of criminology Jo Phoenix backed calls for a specialist unit for transgender prisoners, saying it would rehabilitate offenders and balance women prisoners' rights.
She cited the case of K6G, a separate wing for gay, bisexual and transgender inmates at the Los Angeles County Men's Central Jail. It was established in 1985 after the American Civil Liberties Union filed a lawsuit calling for the protection of LGBT inmates.
The unit, home to more than 300 inmates, has a reputation as one of the safer, community-orientated units with less gang violence than the general population.
The Reading University professor researches sex, gender, sexualities and justice, youth justice and punishment. She said: "I do not think there is anywhere that has managed to get this quite right and for good reason. Matters of gender expression and gender identity represent a new set of social norms.
"The legal framework protecting transgender individuals from harassment and discrimination is less than 13 years old and in some parts of the world – like Canada – less than a decade."
Phoenix said setting up a transgender unit could also help create better rehabilitation programmes for those inmates.
"It could begin to draw together information about transgender prisoners' unique needs arising from their experiences as being transgender and so on," she added.
Dr Kath Murray, a criminal justice researcher, is part of MurrayBlackburnMackenzie, an independent policy analysis collective which has previously been critical of the Scottish Government's gender self-identification plans.
Murray said: "There are prisoners in the male estate who identify as women who don't want to transfer to a women's prison or who aren't allowed to. The SPS therefore already needs to make suitable provision for this group outside the female prison estate.
"How it should do so is a matter for the SPS, working with the relevant specialist groups. The problems we are seeing brought into sharp relief have their roots in policy making which paid little or no heed to the impact on vulnerable women in prison.
"These women very commonly have histories of suffering male sexual and other abuse. Our work has sought to ensure that not only the safety but also the privacy and dignity of female prisoners is given due consideration. Our focus remains on that group."
Meanwhile, SNP MSP Ash Regan, who resigned as community safety minister over the Gender Recognition Reform Bill, yesterday criticised the decision to allow Tiffany Scott to be sent to a women's prison.
Scott, who stalked a 13-year-old girl before changing gender, has a history of violence against prison staff and is currently held in segregation at Low Moss Prison near Glasgow.
Regan posted on social media: "Tiffany Scott, formerly Andrew Burns, one of the most dangerous prisoners in Scotland, has gained approval to be moved to the women's prison estate. Scott has attacked female prison officers and stalked a child from prison. No men should be placed in a women's prison."
Scottish Trans, which supported the Scottish Government's bill, said it was right that a decision on where to house a transgender prisoner should be taken after an individual risk assessment had been carried out.
The case of Isla Bryson has been in the news this week.

As far as we can tell, the Scottish Prison Service's policy has generated the result it should, and that we would have expected. As we understand it, Isla Bryson was held in segregation while a risk assessment was done.

— Scottish Trans (@ScottishTrans) January 27, 2023
It a series of tweets on Friday, the organisation said: "In September 2022, there were 15 trans people in custody in Scotland.
"Following risk assessments, nine of them were held in the estate matching their gender assigned at birth, and six in the estate matching their transitioned gender. It is right that this should be decided on an individualised risk assessment basis.
"A blanket rule about where trans people in custody are accommodated would be wrong."
The Scottish Government said: "There are currently no plans for a separate prison unit for transgender women prisoners in Scotland.
"Decisions by the Scottish Prison Service as to the most appropriate location to accommodate trans-gender people are made on an individualised basis, informed by a multi-disciplinary assessment of both risk and need."
The Scottish Prison Service said: "Such decisions seek to protect both the wellbeing and rights of the individual as well as the welfare and rights of others around them, including staff, in order to achieve an outcome that balances risks and promotes the safety of all."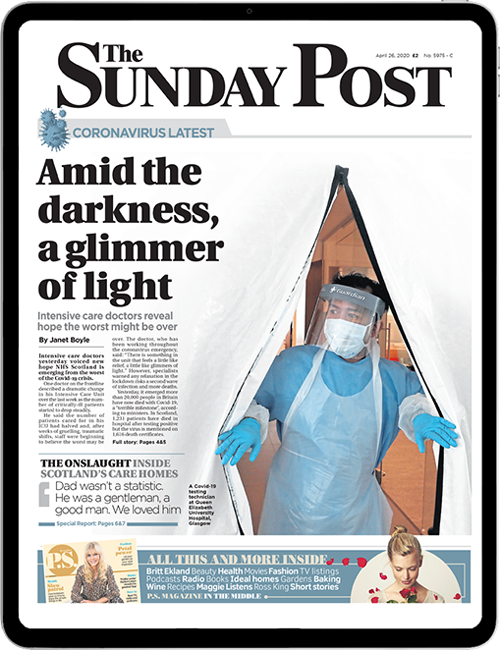 Enjoy the convenience of having The Sunday Post delivered as a digital ePaper straight to your smartphone, tablet or computer.
Subscribe for only £5.49 a month and enjoy all the benefits of the printed paper as a digital replica.
Subscribe