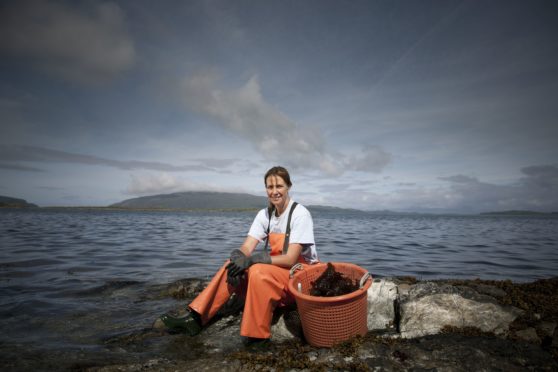 As the tide recedes from the shoreline, leaving a bubbling froth in its wake, a treasure trove of culinary delights is revealed.
Gripped to the sandy rocks, with green, black and brown skin glistening softly in the sunshine, Scotland's seaweed is some of the best in the world, both in terms of nutrition and taste.
What's more, the salty, slippery delicacy can be foraged for free by intrepid locals, who are willing to don their wellies and seek out the thousands of varieties of kelp and seaweed native to our coasts.
That's something Fiona Houston discovered while exploring the beach near her home in East Neuk, Fife.
"I started to spend lots of time at low tide on the beach outside our house when my children were young," explained Fiona.
"I grew up on a farm in south-west Scotland, and spent much of my childhood roaming free in the countryside, so I wanted to pass the same connection to nature on to my children.
"I became fascinated with some of our native foods we had forgotten about, including seaweed which is one of most ancient foods known to man.
"The Japanese revere seaweed as a central part of their diet and they are one of the most healthy nations on earth, so I figured, 'Look at all that seaweed, why don't we eat it?'"
Working alongside fellow mum, Xa Milne, who she met at the school gates, Fiona started writing a book on the topic of forgotten foraged foods, and published Seaweed And Eat It in 2008.
Then, a few years later, the pair set up Mara Seaweed, which produces Scottish seaweed seasonings for food lovers around the world.
Cutting seaweed by hand from below the low tideline, the Mara team harvest just a few of the best species known for their superior taste and nutrition, bucking the trend for using imported produce.
Fiona said: "Most of the seaweeds you can buy or eat in restaurants in the UK are imported from Asia (like kombu and nori), but we have our own native species, which are just as tasty and nutritious.
"In Asia, kelps are known as kombu, but we have similar seaweeds on our coasts – that's what we specialise in."
From aiding weight loss to regulating blood sugar, Fiona says seaweed is a hero ingredient, which is also filled with iodine, iron, magnesium, potassium, and vitamin C, making it the perfect healthy seasoning to enhance natural umami flavour.
The flavour, explains Fiona, is mild and salty – like tasting the sea air – but varieties can vary. For example, dulse has been described as"vegetarian bacon", while the kombu species is more like a salty parsley or spinach.
"You can use seaweed flakes like any other herb, adding flavour and a nutritional super-boost to your everyday food.
"They give a real flavour boost when combined with other ingredients."
Although great when paired with seafood, Fiona doesn't stop there when it comes to getting seaweed into her diet.
Fiona said: "Using Mara flakes as a seasoning comes naturally to me at every meal.
"Yesterday I used the flakes in my breakfast smoothie, had beetroot salad and Mara flakes for lunch, and in the evening I cooked my rice with seaweed flakes and used them to flavour my lamb stew during cooking.
"My favourite recipes are white fish cooked with butter and Shony flakes (it's so easy and takes literally five minutes from pan to plate) or a fried egg with a shake of flakes, eaten with buttered toast."
Find Mara Seaweed in the herbs and spices aisle in Morrisons and Tesco, or from Amazon and Ocado.
---
Baked salmon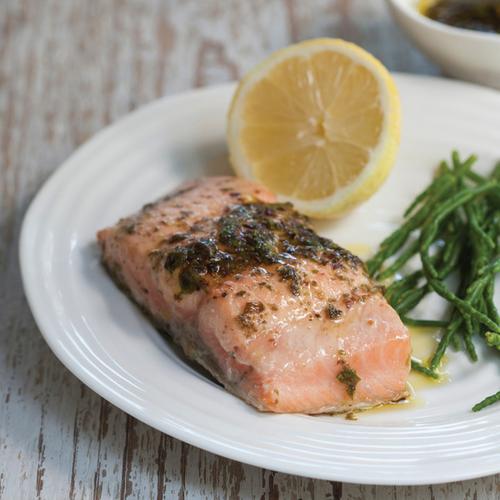 Cooking time: 70 mins prep, 15 mins cooking. Serves: 4.
You'll need
2 tbsp Mara Shony seaweed
4 salmon fillets
60ml rapeseed oil
Juice of 1 lemon
2 garlic cloves
Handful of basil
Handful of parsley
Black pepper
Method
Add all the ingredients except salmon to an electric mixer and blitz into a thick liquid.
Place the salmon fillets in a bowl. Coat in the marinade, cover, and place in fridge for an hour.
Preheat the oven to 180C.
Loosely wrap each salmon fillet along with some of the marinade in tin foil pockets, making sure the edges are pinched together tightly.
Put the salmon parcels in the oven for 10-15 mins, depending on the thickness of the fillets.
Make sure to pour all the good juices from the marinade on to the dish, and serve with green beans and baby new potatoes.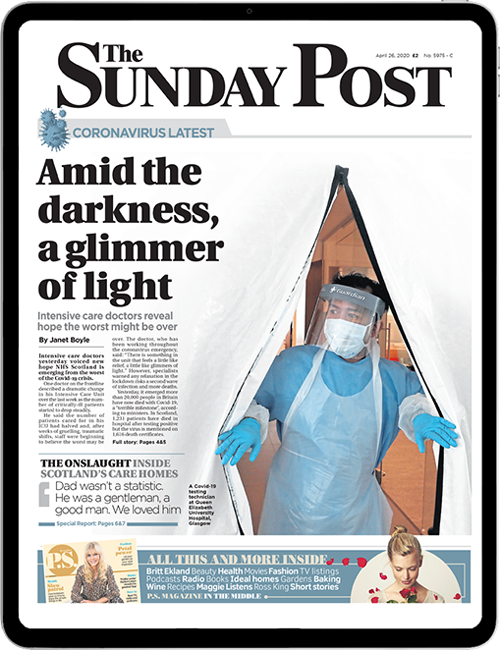 Enjoy the convenience of having The Sunday Post delivered as a digital ePaper straight to your smartphone, tablet or computer.
Subscribe for only £5.49 a month and enjoy all the benefits of the printed paper as a digital replica.
Subscribe