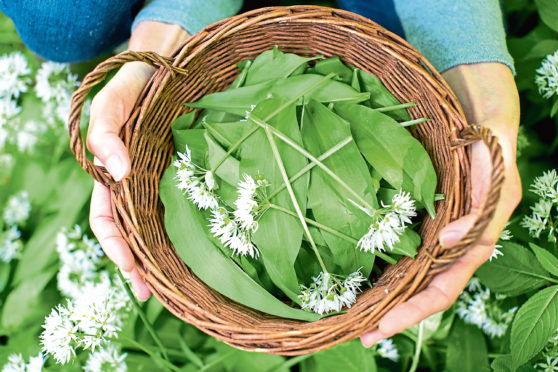 The Covid pandemic and lockdown sparked a passion for the great outdoors and foraging.
Wild food expert Liz Knight, who teaches foraging across the UK, tells Sally McDonald the Honest Truth about how her work has led many wild food sceptics to eat their words and their weeds…
Why did you write this book?
I'm a foraging teacher and wild cook and I wrote Forage to introduce people to the most common wild edible plants that I use in my cooking.
How long did the book take to research and where did the research take you?
Wild food is eaten across the world and, over the years, I've gathered recipes and anecdotes about plants and how people use them. But my most inspired moment was on the island of Islay where I met foragers from around the globe. We ate plants from the island and shared stories of how we used the same plants differently in our own countries.
Has lockdown inspired more people to forage?
Wild food was already coming more into mainstream, especially because of TV programmes like Great British Menu and restaurants such as Scotland's Buck And Birch. But lockdown made people hanker even more for nature, and many have found foraging to be a brilliant way to spend time in the wild. However, a lot of people tell me they don't have the confidence to forage. Foraging can appear daunting but it's actually easy.
How did you start foraging?
I started my foraging career collecting blackberries as a child. Then, when I was in my early 20s, I moved into a house with a rundown garden and spent the first summer pulling up "weeds", and wondering why they smelled like onions, garlic and mustard. Once I realised they were actually delicious food my meals were never the same again.
Where can we sniff out unusual wild food flavours?
Often right under our noses. Even the most common edible wild plants have the most unusual flavour. The freshly forming, tiny green seeds of garlic mustard, for example, taste exactly like wasabi-coated edamame beans, blackcurrant buds taste like coconut, and the roots of wood avens taste like clove.
Where is your favourite place to forage?
Scotland has my wild food heart. I'm convinced this is because of the environment plants are growing in. Plants absorb flavours from the soil. Scotland is also home to some of the best foraging teachers in the country. Going out with, and learning from an experienced guide will turn what is an already stunning land into a delicious one. From the vast beautiful coastline – home to scrumptious seaweeds and salty air-loving plants – to the Highlands with its acid-loving plants like wild blueberries and cranberries, Scotland has some of the best wild foods.
What are the dietary benefits of wild food?
Wild edible plants are often incredibly nutritious, full of far more vitamins and minerals than conventionally farmed plants. Common nettle, dandelion and dock are among the most nutritious food you can eat.
What safety advice would you give to someone new to foraging?
Only gather plants you can 100% identify. Gather slowly leaf by leaf, rather than by the handful because it is easy to accidentally mix in poisonous plants, which grow alongside those that are edible. Never gather from polluted ground. Avoid old industrial sites and areas that have been treated with pesticides or herbicides.
If you have an allergy to a certain food, avoid its wild relatives. Some plants have medicinal properties, so seek advice from your doctor before adding these plants to your diet if you are on medication or if you are pregnant. Some plants are only safe to eat when cooked – common hogweed, for example.
Which are your personal favourites?
The plants I most crave are usually the ones about to come into season. Right now I'd love a bowl of honeysuckle sorbet – and a honeysuckle cocktail next to it!
Forage: Wild Plants To Gather And Eat is published by Laurence King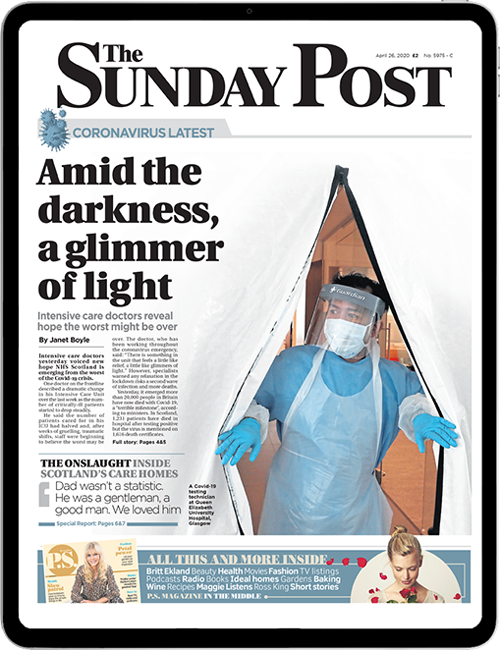 Enjoy the convenience of having The Sunday Post delivered as a digital ePaper straight to your smartphone, tablet or computer.
Subscribe for only £5.49 a month and enjoy all the benefits of the printed paper as a digital replica.
Subscribe