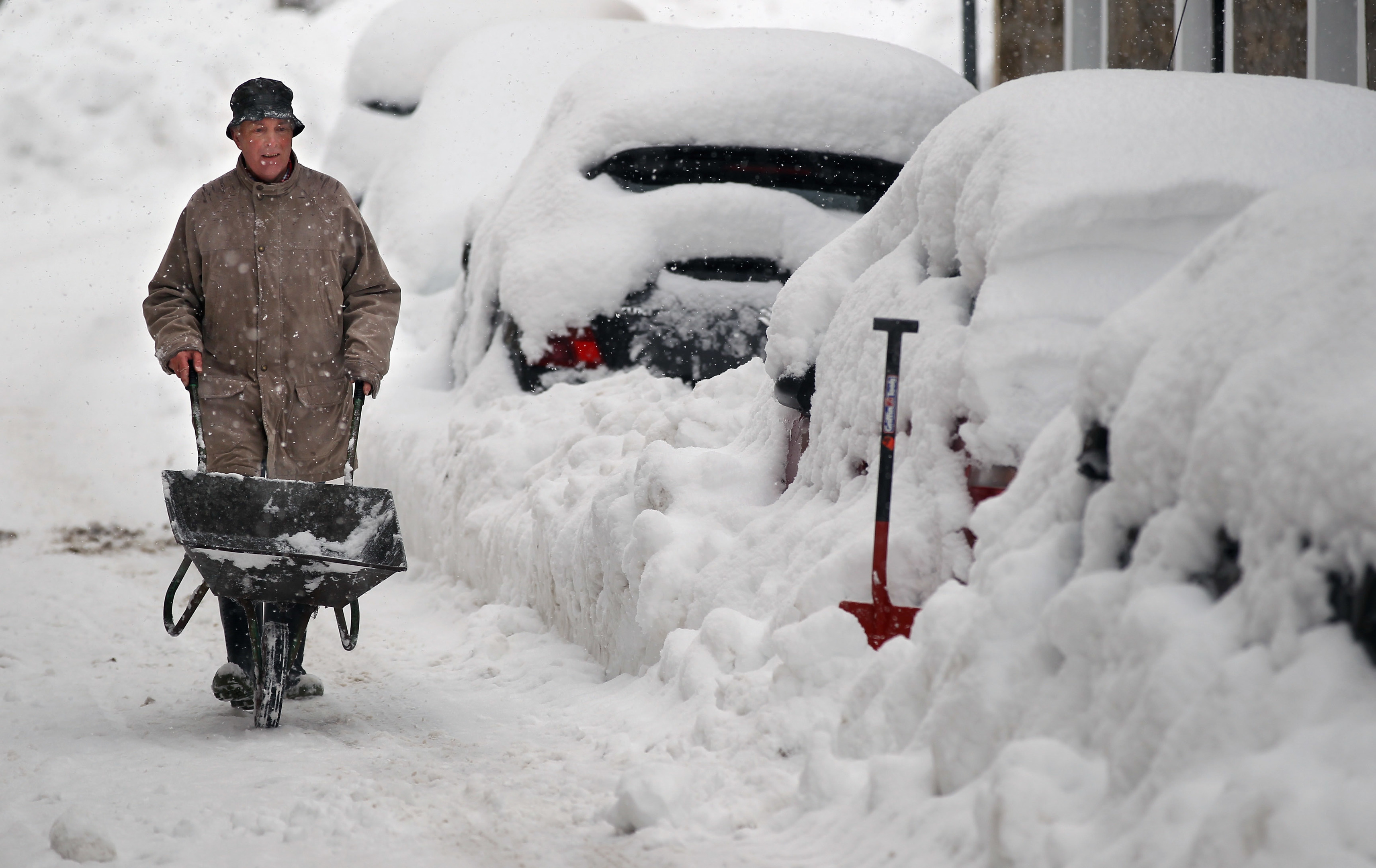 OH what a week it's been. Snow, snow and, well, more snow.
Parts of our country have literally ground to a standstill for days on end thanks to our Siberian visitor who now appears to have outstayed his welcome. We've had road closures, flights cancelled, schools shut, and the elderly trapped in their homes unable to venture out.
The bad weather also brought out the best in people – especially among neighbours. It's just a shame that such camaraderie isn't seen more often.
Busy working lives see many people arrive home late in the day, whereafter the shut the door, eat their tea, watch a bit of telly and then head off to bed. That behaviour is repeated the following day.
Transport Minister Humza Yousaf: I am truly grateful for people going the extra mile to help out during snow
However, the recent challenging weather may provide some hope that such solitary living could be jettisoned and folk might just take some time to get to know the folk in their street.
Look how many communities will have banded together in the last few days as the snow showers swept in from the North Sea.
Teams of shovelling families hard at work, clearing local paths or, in some cases, the only road to their villages.
And do you know what? We bet it felt good.
The opportunity to roll up your sleeves, have a chat with someone you haven't seen for a while, and join forces to do something of genuine consequence.
It's a shame that such community spirit is often only seen when things go wrong.
So come on, let's all make a pledge. That we all do that little bit extra to try to maintain that community spirit beyond the snow and into springtime, and maybe even summer.
So no more scowling when we head off in the morning – how about a cheery wave and a shout of "morning" when you spot your neighbour?