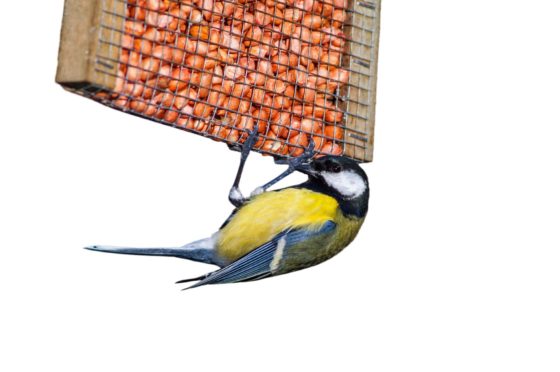 The cost of protecting Scotland's littlest feathered friends is literally peanuts, according to scientists.
Findings from a study carried out over two years shows blue tits are facing a brighter future thanks to nuts from garden bird feeders.
The research, focusing on 39 areas off Scotland's A9, from Dornoch in the Highlands to Edinburgh, showed peanuts as the most common food for adult blue tits. Many are taking long trips to seek out garden feeders but, experts fear, that might skew the ecological balance, risking the number of birds living in woods far away from people.
The results – revealed just as their chicks should be due to hatch – will be music to the ears of bird enthusiasts after we told last month how experts feared a cold, wet spring had blighted breeding seasons, possibly causing birdsong levels to fall.
Birds like blue tits and great tits were struggling to find the caterpillars and other insects to feed to their chicks, they said, while falls in bird song may indicate they have prioritised looking for food rather than singing to mark their territory.
But Dr Jack Shutt, a University of Edinburgh graduate, and postdoctoral researcher in ecology and conservation at the Manchester Metropolitan University, said: "Blue tits and great tits have one clutch per year and it is true that it can go wrong when bad weather hits at the wrong time. These wet seasons do happen every few years. But the species are not declining and overall, they are doing very well."
He and fellow researchers studied 793 samples of blue tit faeces, collected from nest boxes at 39 points along the 140-mile study area. Using DNA analysis, they confirmed the waste was from the species and then worked out what they had consumed.
Dr Shutt revealed: "Garden bird food is the number one thing blue tits are eating. Peanuts were found in 50% of all the poos, which was the highest of any item.
"They are also travelling large distances to do that. They are going a couple of kilometres to get this garden bird food and it's having a really significant impact on their breeding. Blue tits are breeding at four times higher densities, so where you used to have one pair of blue tits you are getting something like 3.7. And they are laying earlier in the year, so that also makes them more successful (than their competitors) by about five days. In Scotland, that is about June 1 or 2. In England it is a week or two earlier."
The study suggests that the quantity of bird feed detected in faeces decreases as the distance from houses with feeders increases. But the researchers still found bird feed in birds that live far away from urban areas.
But it's not all good news. Dr Shutt said: "We collected samples from urbanised areas like Edinburgh, Perth and Inverness, which are quite big cities, but also through the middle of Cairngorms national park, which has almost no population at all.
"Bird feeding is really beneficial for the blue tits, and any other birds that use the bird feeders. But they could be outcompeting their competitors that don't use the bird food."
He explained: "Over the past 25 years, birds using bird feeders have had increasing population trends, but their competitors in the woods that don't used garden bird foods populations are going down on average.
"We think that is because there is only a certain amount of food and ecological space in the woods. If you are benefitting one species to increase, then something has got to give way in order to let that happen."
While other complex ecological factors could be at play, he said he suspects the phenomenon may be linked to the emergence of garden feeders around 25 years ago. He wants to see a reduction in the amount of garden food given to birds. He said: "I have been trying to promote feeding a little bit, so that people get the benefit of the connection with birds but are not feeding extensively.
"Some have six or seven bird feeders in their garden and feed tons of food per month, which would support many thousands of birds for miles around, and that is perhaps when you get the massive ecological effect that you don't really want."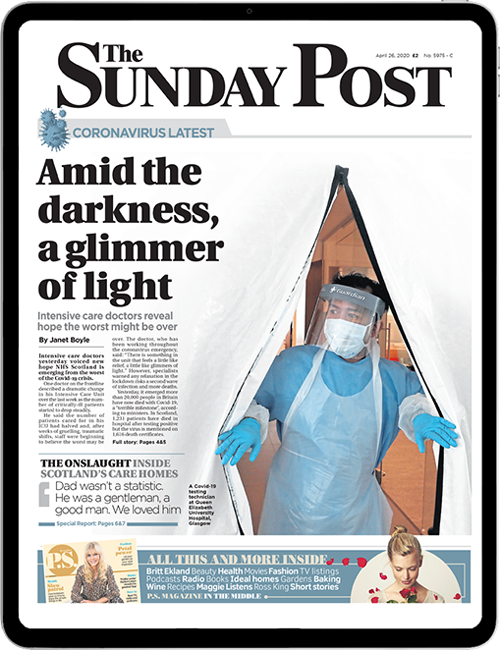 Enjoy the convenience of having The Sunday Post delivered as a digital ePaper straight to your smartphone, tablet or computer.
Subscribe for only £5.49 a month and enjoy all the benefits of the printed paper as a digital replica.
Subscribe