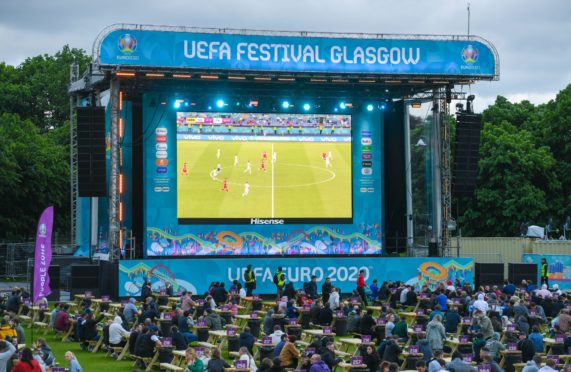 If I were lucky enough to be attending a wedding in Glasgow over the next few weeks, there would be a maximum of 49 other people there to toast the happy couple.
The same would apply to funerals, another type of life celebration that, before Covid, called for friends and family to gather together in a whirlwind of hugs, love and affection.
However, from now until July 11, if I wanted to watch all the action from the Euro 2020 tournament, cheering on Scotland as they take on Czech Republic, England and Croatia in the group stage, I would be able to sit alongside 3,000 other fans and spectators.
Doesn't that seem like a bit of a contradiction?
On Friday, the Euro 2020 Fan Zone opened on Glasgow Green, where up to 6,000 people (split across two 3,000-seat sessions) could watch football matches on a giant screen, as well as a range of entertainment from comedians to bands between fixtures.
It's the type of event I would have been raving about in normal times but after 15 months and just as many lockdowns (OK, there have only been three, but it's felt like a lot more), I can't help but think such a large mass gathering is a disaster waiting to happen.
Not only are we facing yet another battle with a highly transmissible strain but anyone attending the Fan Zone will not be required to present a negative Covid test upon arrival, nor will they have their temperature checked. It's an odd decision, given both will be required for fans attending similar events south of the border.
Although the event is held outside and tables are set out at a social distance – with the usual Level 2 rule of only six people from three households allowed on each – I just can't understand why more robust measures to curb the spread of the virus have not been made mandatory.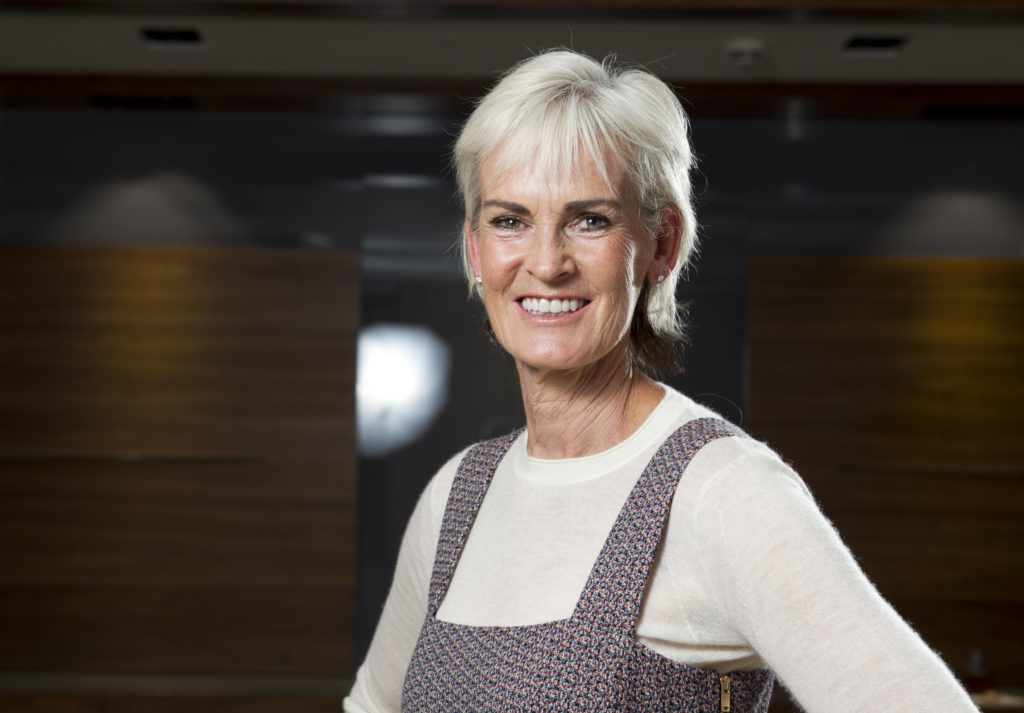 What's more, social distancing can only go so far. We all know that as soon as alcohol is added into the mix, people become way more relaxed with the rules – add a further dash of excitement and adrenalin and it's likely they will be abandoned completely as hugs and cheering follow every goal. Glasgow residents, not to mention business owners, have faced months and months of restrictions, and are only just now beginning to slowly embrace everyday normal life.
So, to see the Fan Zone go ahead must be a real cause for concern. Who's to say there won't be another spike in Covid cases and we'll take yet another step backwards? It's not that I can't see the need for such a celebration.
It's the first time Scotland has qualified for the Euros for more than two decades so, naturally, people want to cheer on our national team. But if this was any other sport, would politicians and leaders be as quick to risk such large gatherings? I'll let you answer that for yourself.
---
Aren't they the cutest? Exhausted elephants snooze from tusk 'til dawn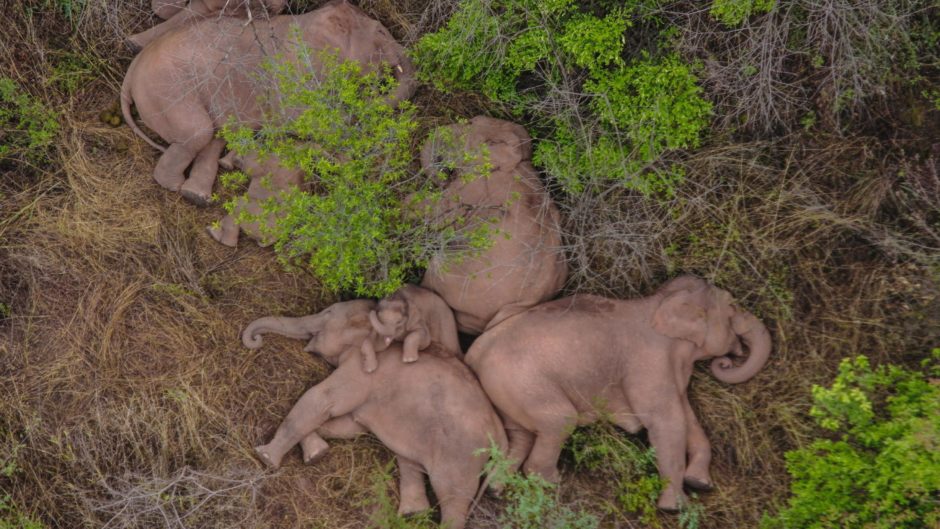 What about the amazing drone footage that captured China's now famous herd of wandering elephants enjoying an afternoon nap?
Authorities and wildlife experts have been tracking the 15 giant beasts since they left their natural habitat almost 15 months ago, watching closely as they traverse more than 300 miles through villages, towns and cities.
It seems all that walking has been a little tiring, as the most recent update on their movements was a video of them taking a much-needed snooze, complete with spooning!
It's really the cutest thing you will see all day. What's more, it's lovely to see such magnificent creatures being cared for (14 drones and 500 people have been deployed to keep the herd safe) rather than being hunted as trophies.
---
Keira's right. Women live with fear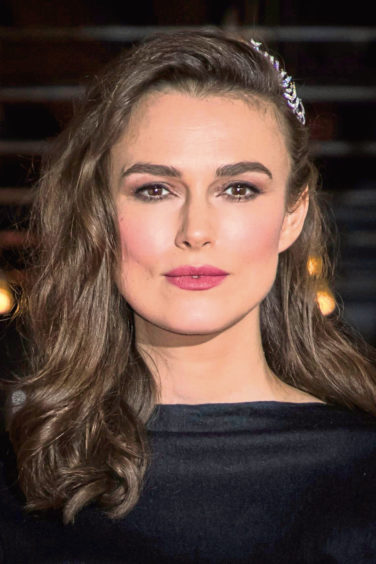 In an interview with Harper's Bazaar magazine last week, Hollywood actress Keira Knightley said she didn't know anyone who hadn't experienced harassment: "Whether it's being flashed at, or groped, or some guy saying they're going to slit your throat, or punching you in the face."
Female harassment and abuse is a topic that's been on our minds since the tragic murder of Sarah Everard in London just a few months ago, and sadly Keira's words will be all too familiar to far too many.
I'm sure there won't be a single woman reading this column who hasn't felt uncomfortable, scared or frightened while in unfamiliar company or walking home alone – it's simply something we have learned to live with or ignore.
The actress added: "It was when women started listing all the precautions they take when they walk home to make sure they're safe, and I thought, 'I do every single one of them, and I don't even think about it.'"
Me too, Keira. Unfortunately, me too. The only way the world will improve is if we keep speaking out, keep sharing our stories, and push for change, so bravo to Keira for talking about it.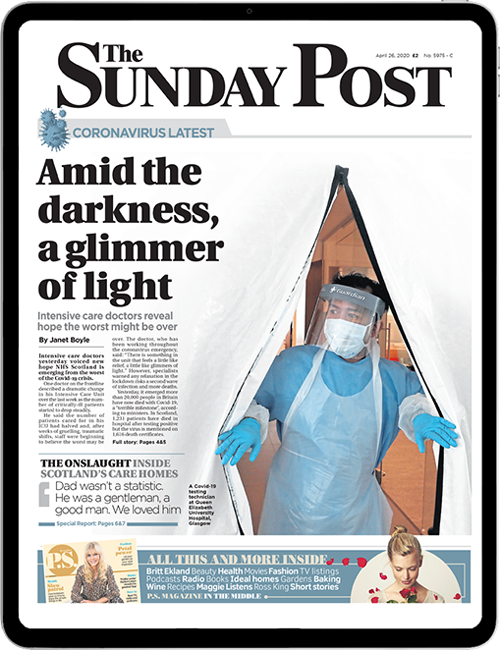 Enjoy the convenience of having The Sunday Post delivered as a digital ePaper straight to your smartphone, tablet or computer.
Subscribe for only £5.49 a month and enjoy all the benefits of the printed paper as a digital replica.
Subscribe