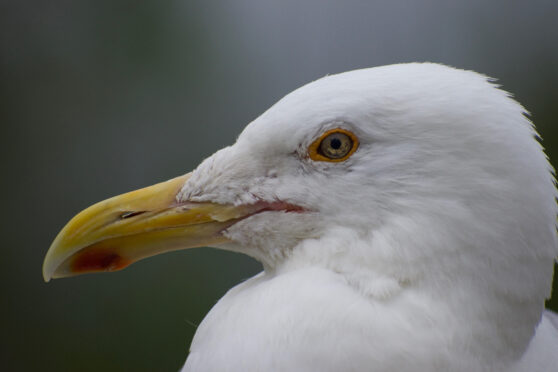 Flocks of seagulls fleeing inland from the coast are leading to record numbers of complaints over their noise and aggression.
Experts said a reduction in the availability of the birds' natural fish diet has forced them to look elsewhere in search of food.
Readily available meals inland, including discarded fast food, has provided an alternative, but the increasing numbers in towns led to over 1,500 complaints to local authorities since the start of last year.
Problems included aggressive swooping on people, mess and extreme early-morning noise.
Complaints
While the numbers of urban gulls are believed to be increasing, it is thought their numbers are falling overall and they are protected by law as a result. A seabird census is under way by the UK-wide Joint Nature Conservation Committee to assess numbers.
Individuals and pest control firms are allowed, under licence, to remove nesting material at the beginning of the season around March or April. The birds are at their most aggressive after their young have hatched, around July, leading to complaints over their behaviour.
The most complaints were received in Dumfries and Galloway, which has a long-standing problem with aggressive gulls, followed by Aberdeenshire then Dundee.
Councils received just over 800 complaints last year, with the number set to surpass that this year, with 731 complaints by late July.
Cases included a resident in Falkirk claiming they had been sprayed with faeces by angry birds who had forced the person onto a road.
In another case, a woman in Edinburgh stated she was unable to take her pet dog out into her garden as gulls were swooping down and trying to eat it.
The Royal Society for the Protection of Birds said the number of herring gulls at coastal sites has halved in the past 50 years and that, despite increased inland nesting, previous data showed there's still an overall decline.
What's the cause?
It's believed overfishing of UK coastal waters, leading to less of their natural food source, is the primary cause, with a warming of seas caused by climate change also a likely contributor.
Fishing fleets have also dwindled, reducing the amount of processing waste that used to be discarded and was scavenged by gulls.
Gavin Lindsay, manager at Anglo Scottish Pest Control, who deal with gull complaints in Edinburgh and the Borders, said: "We are seeing more gulls in urban areas and discarded food, particularly fast food, is undoubtedly a problem as it attracts the birds.
"However, they are on the decrease elsewhere, such as out on sea cliffs, due to a reduction in fish. There is an overall decline in numbers and this is why gulls are protected.
"They are highly intelligent and able to recognise our staff. We have seen gulls gather in huge numbers and act aggressively towards us when they see us coming out of our vans. There have been occasions where they've seen us, started calling out and quickly there are 50 pairs above us. We use little flags to distract them and they attack those instead.
"I saw one swallow a starling in mid-air, like a bird of prey, and it was quite remarkable."
The RSPB said: "People can make living with gulls easier by not dropping food or litter, and making sure leftovers are thrown away properly. During the breeding season, people should also be more cautious around nest sites.
"Gulls need our help, or at least tolerance, because many species are in serious trouble. Non-urban populations of herring gulls have declined by more than 50% since 1970 and are continuing to do badly along with other seabirds due to changes in natural food supplies.
"It appears that urban populations of gulls are increasing but we won't know if that balances out declines elsewhere until we get the results of the Seabirds Count census."
Dumfries and Galloway council said: "We have dedicated resources to the control of gulls since 2009 with a focus on Dumfries town, where there was an aggressive population of gulls.
"Control activities can only be carried out under a licence from Nature Scot and the current licence covers specific properties in Dumfries and Annan."
Scotland's nature agency NatureScot said: "While gulls are our urban wildlife, we understand breeding gulls can occasionally come into conflict with people for the short period of the year when they defend their chicks. All breeding birds are protected by law and herring gulls are a red-listed species on the birds of conservation concern, meaning overall their populations are in decline.
"Where there are issues of public health and safety, licenses can be applied for and granted by NatureScot to allow nests or eggs to be destroyed.
"However, prevention is always better and measures such as ensuring people do not feed gulls, and that food waste is disposed of securely, or building management to help prevent gulls nesting in the first place, should always be considered first."
---
When good gulls go bad
How residents have fallen foul of aggressive behaviour from birds
Edinburgh, August 2021
Resident reported to pest control firm she was unable to take her pet chihuahua out to the back garden of her city home as aggressive gulls were swooping down to attack the dog and try to eat it.
Falkirk, July 2021
Resident reported they had been forced into the road and sprayed with faeces while gulls took it in turns to strafe them. They said it was the sixth time they had been attacked that month.
Argyll and Bute, June 2021
Neighbour reported to local council for constantly feeding seagulls, leaving other residents unable to put washing out due to the volume of birds and cars and gardens left covered in droppings.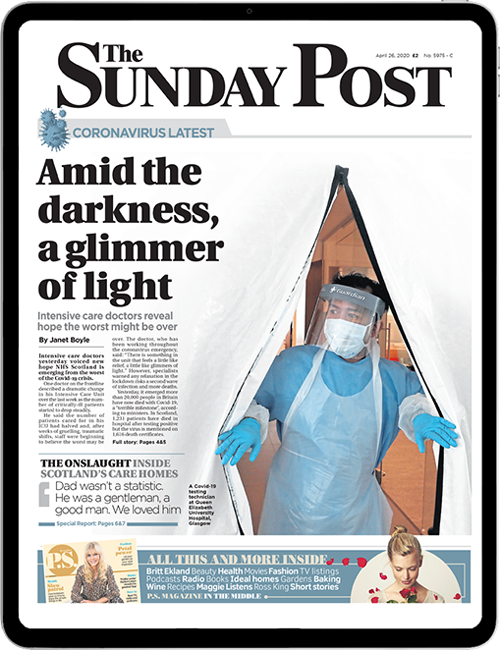 Enjoy the convenience of having The Sunday Post delivered as a digital ePaper straight to your smartphone, tablet or computer.
Subscribe for only £5.49 a month and enjoy all the benefits of the printed paper as a digital replica.
Subscribe